Down here at Indeed Interactive for a few days, and the first new product launch from America's largest job board is Indeed Assessments.
The promise of the product is the great promise of talent acquisition overall: faster access to quality candidates. In the blog post announcing the product, here's what they say:
Developed by expert psychologists, Indeed Assessments uses real-life simulations, skills tests, work samples, one-way video and audio interviews and more to effectively and accurately narrow down your choices to high quality applicants with greater accuracy and in less time.

Meanwhile, Indeed Assessments also helps to democratize hiring by giving people an equal chance to showcase their qualifications when applying for jobs, so that they can more easily find the opportunities that are right for them.
Seems awesome so far.
The talent acquisition landscape right now
Indeed and Glassdoor are both owned by the same company now, as Charney noted in a long-form last week, and that's (likely) largely the result of everyone in TA tech stack being scared of Google and Facebook increasingly encroaching on the space.
Indeed has long been a competitive differentiator in TA, and the Assessments tool seems like it could be a solid win. After all, the whole reason that people keep investing money in TA tech is because it's a massive market inefficiency, right? Managers love to claim there's a "skills gap," while candidates just wonder why their seemingly perfect skill set isn't even worthy of a flipping email back from the recruiter/hiring manager. The whole thing can feel a little broken.
But not only does Indeed Assessments reduce the amount of time you spend combing through resumes, but it allows you to view candidates' assessment scores as soon as they finish. You get faster access to the people who are the best fit, allowing you to connect with them before they slip away.
People as smart ("smart?") as Malcolm Gladwell have argued that the hiring process needs less of a focus on speed — the idea being longer evaluations to make sure you get the absolute right person — but the reality is, Gladwell lives in a beautiful townhouse in the West Village and the rest of us need to actually deal with this stuff for a living.
Speed does matter, because road maps are so prevalent these days, and road maps are contingent on "the right people being on the bus" near the start of Project A, or else Project C's budget is going to get shot down like a dog. This is where Indeed Assessments could make a solid real-time difference.
We'll keep you posted on more from Indeed Interactive (and Unleash, out in Vegas) over the next few days.
---
Authors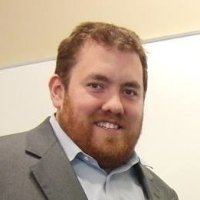 Originally from New York City, Ted Bauer currently lives in Fort Worth, Texas. He's a writer and editor for RecruitingDaily who focuses on leadership, management, HR, recruiting, marketing, and the future of work. His popular blog, The Context of Things, has a simple premise -- how to improve work. Ted has a Bachelors in Psychology from Georgetown and a Masters in Organizational Development from the University of Minnesota. In addition to various blogging and ghost-writing gigs, he's also worked for brands such as McKesson, PBS, ESPN, and more. You can follow Ted on Twitter @tedbauer2003, connect with him on LinkedIn, or reach him on email at [email protected]
Recruit Smarter
Weekly news and industry insights delivered straight to your inbox.