I.Prelude.
There are a lot of companies out there that actually walk the walk. Glassdoor, for a long time, was one of the good guys; they practiced the same sort of radical transparency they preached and were the rare company to actually champion the employee over the employer.
Of course, when you're a startup, it's pretty easy to live your values, but even as Glassdoor grew from another online recruiting startup into one of the industry's most ubiquitous players, they remained focused on their vision of giving workers and candidates a voice.
Consider this Business Insider Profile from 2015, when Glassdoor had already grown to over 450 employees, opened a gorgeous, gleaming new headquarters in Marin Country with a killer view of the Bay, and become a major force within the recruiting industry and one of the darlings of the money men down on Sand Hill Road.
Still, this was their public positioning – and, from my experiences, a pretty authentic reflection of what their company culture, and leadership, still represented not that long ago (albeit three years is more or less an eternity in the world of startups in general, and recruiting related ones in particular).
Speaking of founder Robert Hohman (who you could still call Bob back then without getting your hand slapped by some publicist), the glowing feature reveals:
"When not running the company or coding the site, he's playing StarCraft with his two expert-level sons.

In fact, Glassdoor wouldn't even be around if it weren't for StarCraft's older, sister game, World of Warcraft …

"I took a year off and played World of Warcraft. Every day. I would pat the kids on the bottom every morning, send them to school and then I would dominate as an Orc Warrior."

That's because in 2006, Hohman quit a fabulous job as president of Hotwire to do nothing but play the game. Full time. For a year.

And the second he hit the highest level, the itch to play was scratched, and he needed a new thing to obsess over. So he launched a startup."
OK, maybe (and probably), this origin myth is totally BS. But I'm fairly convinced there's some truth to it, too. Because this was a company that was engineered to actually disrupt the recruiting industry, rather than create solutions for problems that aren't really that real, like so many other point solutions or online platforms.
Also, let's pause for a minute and consider how badass it is, PR creation or corporate hyperbole be damned, that one of the most formidable, well-financed and highly publicized challengers to the online recruiting establishment would go on the record as having been inspired by WoW.
Glassdoor was built by great programmers who were the ultimate industry outsiders, with roots far from the same small group of Dave Duffield disciples and they're reheated, me-too "next generation" product plays. And that's why it worked so damned well for so long. It gave employees a real voice and put employers on notice in public.
And I, for one, was all in. It might seem improbable that the CEO of one of Silicon Valley's hottest startups would, as the BI post put it, "still personally code for [Glassdoor] at night." The piece continues: "His head of engineering "puts up with me," Hohman tells us, and then explains he's still "a good software engineer."
Pour one out, I guess. Just make sure it's Santori Whiskey.
Part II: The Rise.
True story. I'm in Amsterdam, on a drizzly day at the HR Technology World Congress (now Unleash) at the RAI. I have nothing better to do, so I head over to the afterparty, where I'm the first person who's not a Glassdoor employee to arrive.
And it stayed that way for a really long time. It was me, and like a dozen publicists, marketers and event coordinators becoming increasingly frantic at the uneaten trays of really expensive catering for what had been billed as a "VIP Event" that was so exclusive, it actually required printed invitations (no lie).
Blame the rain, the confusing directions from the convention to the nondescript bar across the street, whatever – it was a long half hour. Eventually, a small crowd trickles in, and with the last few stragglers, Robert Hohman walks in, much to the shared relief of his employees, whose event has been billed as a meet and greet opportunity with the man himself.
And the thing was, he still didn't think of himself as the man, that much was clear. He grabbed a plate of food and headed for a corner, where I happened to be sitting. We'd met before, here and there.
We talked gaming. He apologized for being late. Dude, you're the CEO of Glassdoor, it's good…and thanks for the open bar.
He told me it was because he lost track of time (and missing a bunch of analyst briefings) while hiding out, personally coding the French language localization of Glassdoor that was set to launch the following week.
And I thought this is as real as it gets. Bob cared about that company, and I couldn't be cynical about a company that was, effectively, the anti LinkedIn – and a role that the company relished. Obviously, I did, too. Taking sides is convenient.
Their positioning was that they stood clear dichotomy between good and evil, transparency and opaqueness, privacy rights versus personal data resellers.
I bought in, a little too much, probably, considering another anecdote from around the same period in Glassdoor's development that should probably have sent up a red flag for me before I mistakenly predicted that they'd beat Indeed in the battle for the future of job boards.
At the iTalent competition at the 2014 HRO Today Forum in Philadelphia (video below), Glassdoor was a finalist who, believe it or not, ultimately lost in a pitch competition to a panel of investors and analysts after already raising a mindblowing $50 million Series E.
The result was surprising, considering many other finalists (including the ultimate winners, Joberate) had challenged the unfair inclusion of Glassdoor in a startup competition – these were overruled, as the only qualifications were that the company had to be venture-backed, pre-IPO and in the talent technology space.
The reason, however, was simple: Lauren Cort, at the time the Director of Channel Relations for Glassdoor (read: their primary liaison into the recruiting and staffing industries), couldn't answer a simple question from one of the judges after a pretty slick, well-rehearsed pitch.
After spending 7 minutes talking about how they were empowering job seekers and employers with total transparency into the job search process and what working there's really like – never charging job seekers or employers for this unprecedented workplace visibility – the question was obvious:
"How, exactly, are you planning on making money?"
Crickets. Still, it was a good question.
Yesterday's news that Recruit Holdings, the Toyko based conglomerate that owns Indeed, had acquired Glassdoor for $1.2 billion proves that Glassdoor, in fact, never really had a very good answer. I'm not yet sure Recruit does, either. But it's something.
Whatever the Japanese equivalent to a Hail Mary is, I guess.
Part III: The Fall.
The combined entity creates what should be, on the surface, at least, a dominant player in the online recruiting space. Consider that Glassdoor was second only to Indeed in terms of job seeker traffic in the US according to the most recent Comscore data, and you see the obvious economy of scale and potential reach available to Recruit.
And yet, make no mistake about it, this was very much a marriage of convenience; this has always been a market where there's been more than enough room for plenty of competitors. At one point, believe it or not, there were over 6,000 paid niche and general job sites listed in the United States alone.
Monster and CareerBuilder both ran Super Bowl commercials that went viral (before that was really a thing), Dice plastered every bus in New York with OpenWeb advertising, the Phoenix Suns played in Jobbing.com arena, and The Ladders was an official sponsor of the US Open.
This was the golden age for job boards, and each succeeded because they effectively posted original content, owned their own distribution or behavioral targeting networks and used these to build unique, proprietary candidate databases that were really the core of their overarching business strategy.
Then, along came LinkedIn, and quickly this "professional network" had most practitioners and pundits convinced that job boards were dead – as early as 2007, according to a quick Google search. The reason was that LinkedIn was building a proprietary database far bigger and more accurate than that of any job board, and recruiters and employers go, obviously, fish where the most fish are – and are exceedingly willing to pay a premium to do so.
LinkedIn, to their credit, were the first to realize that job postings were a commodity; it took the company years to launch a full premium posting product for employers, focusing at first on monetizing sourcing and direct candidate communications. For years, any recruiter could (and did) just integrate a job feed to their LinkedIn profile for free, which seems weird now.
And why not? When you have the candidates employers need, you don't really need to focus on the front of the funnel. Job postings are temporal and transactional; a person's profile, their personal information, that's where the real long-term value really lies.
That data, unlike job postings, has utility beyond recruiting. This is why Microsoft not only purchased LinkedIn for a whopping $28 billion but already are integrating profile information into its core B2B products, most notably Office 360. They were also entrenching against the same sword of Damocles that was constantly hanging over the head of the number one job site in North America: the inevitable entrance of Google into the talent acquisition market. Microsoft bought LinkedIn before this happened.
Part 4: Epilogue. 
Indeed and Glassdoor, unfortunately, were too busy competing with other job boards – and each other – to realize the real threat looming on the horizon was the exact same one they'd doubled down on in the aggregator business.
Indeed was built on a brilliant model, but a perilous one. Their "innovation" was kind of a dumb trick called deduplication. They didn't really own original inventory, but because they figured out how to fool search engines into recognizing content from other sites as original, they were able to index and optimize their way into the top organic result on pretty much every Google search.
This led them to become the top job site in the US, but of course, not all of that traffic was organic. Every job board, by the time Recruit acquired Indeed in 2012, had moved to an aggregator model, essentially pirating the same job posting content and competing with each other to rank higher on Google's algorithm.
This was great for Google for two reasons: career sites were one of the primary cash cows for their advertising business, and they were able to collect historical and performance data on literally hundreds of millions of job postings that Indeed and its ilk had built their businesses on.
All it would take was a simple algorithm change, and Indeed would be out of business. The founders of Indeed had to know this because they had the same victory as Glassdoor: they exited before reality really set in.
So, Indeed sold itself to Recruit Holdings, whose primary interest in Indeed seemed, at the time, to be a favorable f(X) exchange rate for dollars to yen and a desire to diversify their core HR technology holdings beyond the steadily shrinking and rapidly aging Japanese market. Indeed knew they didn't have the cash or the portfolio to be a stand-alone company, at least not a competitive one, in the world of recruitment advertising over the long term.
Sadly, Glassdoor finds itself resigned to the same fate. The company, so long rumored to be preparing itself for an IPO, was sold in a fire sale which illustrates just how rapidly Google Jobs has completely decimated the SEO and content mixture upon which recruitment advertising had largely been predicated.
The problem is, you can't beat Google when it comes to job postings – and since over 80% of job searches start at the site, they're fully in control of the front end of the funnel, where Indeed has been so successful (so far). Glassdoor, with its industry-leading repository of company reviews and salary data, will certainly increase Indeed's reach past the point of application while allowing it to sell more targeted ad space further down the funnel – and at a higher cost.
Whether the amalgamation can succeed comes down to how robust a candidate database the company can build, a capability both Indeed and Glassdoor were way behind the market on adopting as an integral product offering. Of course, in a GDPR world, actually doing anything with that application or candidate data seems suspect at best.
Just one month ago, while announcing a rate card increase, Glassdoor sent active prospects an email touting their relative efficacy against Indeed, with several links to articles or third party studies stressing Glassdoor's applicant quality over Indeed's quantity.
Today's follow up email: it's not an either/or. Which every recruiter pretty much already knows, honestly.
Sales collateral and materials from both sides seemed to suggest each entity considered the others as their primary competition; the days of LinkedIn versus Glassdoor have long since passed.
At the time of its acquisition, Microsoft paid an estimated $60 per LinkedIn monthly user; compare this to the $21 per monthly user that Recruit is paying for Glassdoor, and you can appreciate this exit event is a pyrrhic victory for all parties, at best. But it's realistically about half the amount Glassdoor could have reasonably have expected to raise in an initial float only 12-18 months ago.
Sure, 1.2 billion is nothing to sneeze at, but it's also only slightly more than Glassdoor's estimated valuation during its most recent round of funding, which pegged its overall worth at a billion dollars. This may seem like a fair exchange, but it also means neither company has much optimism in long-term growth, and like Monster and HotJobs!, may ultimately be an attempt at borrowing time by buying traffic. This approach is unsustainable because that traffic will ultimately be controlled (and priced) by, you guessed it, Google.
Which, for the record, probably made yesterday's news even sweeter for the search giant, since Google Capital was an early Glassdoor investor – and ostensibly saw a pretty decent payout as a result.
Talk about feeling lucky.
---
Authors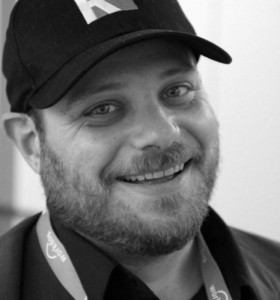 Matt serves as Chief Content Officer and Global Thought Leadership Head for Allegis Global Solutions and is a partner for RecruitingDaily the industry leading online publication for Recruiting and HR Tech. With a unique background that includes HR, blogging and social media, Matt Charney is a key influencer in recruiting and a self-described "kick-butt marketing and communications professional."
Recruit Smarter
Weekly news and industry insights delivered straight to your inbox.