While I'm generally pretty good at reading the M&A market in the HR Technology space, I admit that the announcement that venerable tech titan Microsoft was acquiring LinkedIn took me, like many in the industry, by complete surprise.
It is not an obvious fit, by any means, other than the fact that both are basically kind of the Miss Havisham (or maybe Norma Desmond) of the tech world, fading category killers whose happily ever after has been perpetually mothballed in the court of public perception.
This acquisition is sort of reminiscent of when Dell bought EMC; for forward thinkers and cutting edge companies, this announcement likely is the equivalent of two dinosaurs battling as both sink into the tarpit of technology.
Of course, the merged entity is now being bought by VMWare, which might make it the Amazon in the future of this marriage of convenience. But it's one Hail Mary for both companies that actually makes a ton of sense.
Keeping It PC.
It's a combination of two incredibly unsexy brands who have seen better days, and whose combination seems certainly predicated less on the resulting alliance than the primary competition both companies face, which, obviously, comes from the company headquartered across the street from the LinkedIn Death Star in Mountain View.
That said, it appears as if Google in fact was in talks with LinkedIn last year before a deal sheet fell apart, according to a well placed source who requested to speak with Recruiting Daily off the record. As their stock precipitously declined over the past few months and LinkedIn unsuccessfully tried adding new revenue streams and sources to offset their shrinking Recruiter customer base, it seemed to many observers that they were treading water, trying to preempt the inevitability of going completely underwater.
But now Microsoft has thrown them a lifeline, or, more accurately, shown up for their newest rescue operation in a yacht (that might soon beat even Oracle's).
$26.2 billion – in cash, nonetheless, for which Microsoft is actually taking on debt to pay down (their reserves are apparently pretty robust, but unlike Apple, not the strongest part of their balance sheet). This seems like a questionable call for to acquire a company with plateauing active monthly users, a rapidly shrinking market share for their talent solutions business and enough outstanding legal liabilities and court actions to have a huge potential impact on future revenue streams as well as business practices.
The obvious winners here are Reid Hoffman, Jeff Weiner and other major LinkedIn shareholders, who have been quietly dumping LinkedIn stock before the chance to convert increasingly worthless equity into hard currency miraculously presented itself, preempting the company from becoming the next Theranos, which looked exceedingly likely until the news was announced. Not so obvious, of course, are the fact that this acquisition is not only a win for recruiters, but if they can maximize the impact of this acquisition on their core product suite, it has the potential to be an absolute coup for Microsoft.
Control, Alt, Delete: Why The MSFT-LinkedIn Deal Could Restart Recruiting.
Assuming Microsoft can do a better job than they've historically done with post acquisition integrations, in which their constantly expanding portfolio of hugely valuable properties seem to operate as stand alone entities with little tie-in with the other parts of Microsoft's business, then I'd expect them to evolve into offering a integrated talent management system, something they've hinted at with the announcement.
Given their already significant enterprise software footprint, extant product portfolio and, apparently, deep pockets, I think this acquisition marks the opening salvo for Microsoft's move to compete with the Oracles, Workdays and SAPs of the world, and take a bite out of the multi-billion dollar HR Technology market, where they've largely (and inexplicably) not played previously.
This is all speculative, but here is how Microsoft could pretty quickly emerge as the dominant player in HR Technology, and recoup their seemingly oversize investment in LinkedIn many times over – of course, this is largely theoretical, and will take some time, but this has the potential to significantly alter the recruiting and talent management landscapes in a way that will improve not only the recruiter and candidate experiences, respectively, but also how companies look at talent, make hires and guarantee a maximum return on investment for their "greatest asset."
1. Bing Becomes The New Sourcing Silver Bullet.
I know, no one even talks about Bing in most sourcing settings, but this acquisition makes sense given the fact that with LinkedIn's questionable native search product and prohibitive competition on Google caused by the Glassdoor vs. Indeed spending spree, this would not only give LinkedIn a much needed propriatary search feature (a major pain in the ass, as is), but also, enable Bing to reposition itself as a "people search engine," similar to most profile aggregators.
This would create a distinction between them and Google that's badly needed given the dominance of their rivals and fact Bing is so lightly used they actually offer consumers incentives for using it as a search engine through Bing rewards; it would also give the thousands of point solutions and core ATS/HCM systems integrated with LinkedIn or built on its API a federated search tool that would potentially act as a single search across not only the ecosystem of HR Tech tools in the average company's stack, but also, other Microsoft products as well. Think if you could do a single search for LinkedIn profiles and also return candidates from your ATS, Sharepoint or Yammer network and any Excel spreadsheet running through MS Office Exchange and have those seamlessly stack ranked. I'd buy that in a heartbeat.
I imagine that LinkedIn will become the exclusive provider of job content for Bing and its ad network, which is a huge business (it's the reason Monster bought HotJobs! and Indeed bought Simply Hired). LinkedIn has been trying to break into the marketing solutions and display ad business for some time, but this fast tracks those efforts by providing the ability for clients to do things like behavioral targeting, beaconing and buying inventory across multiple mediums, enhancing the potential value of buying a LinkedIn job slot and certainly guaranteeing increased visibility for job postings and better ROI and insights into ad spend efficacy.
In turn, I imagine Bing will likely change its algorithm to be the go-to search engine for sourcing due to its repositioning as a profile, not keyword, based site – they already beat Google in the obscure world that is indexing press releases and patents, meaning they can compete when it comes to very niche, highly targeted search functionality.
This is a pretty smart – and pretty lucrative – place to start that won't take a ton of effort to quickly elevate market share. Also, the content that LinkedIn publisher is generating can become exclusively indexed within Bing, as can the scraped search results pulled from profiles using Google's current algorithms.
You want to source someone, with hundreds of millions of profiles (of varied accuracy), you're probably going to have to start building those Boolean strings in Bing, not Google.
Microsoft more or less shuttered its failed Nokia line of business last month, signaling that it was giving up in the mobile market, so adding LinkedIn's obvious capabilities in app development and responsive design, not to mention its one click apply capabilities and decent UI/UX on mobile instances, signals that this acquisition is likely a critical component of Microsoft's long term plans in this critical area where they've fallen so badly behind the rest of the market.
LinkedIn won't save them from getting dominated in mobile, but it will help staunch the bleeding long enough to develop a differentiated strategy for this market while also getting Microsoft squarely into the "social networking" space, which even Google has not been successful at penetrating (remember Wave? Yeah, no one does).
LinkedIn isn't a social network, but it does have the data Microsoft needs to develop better search traffic, more highly targeted ads and better analytics and reporting capabilities for online user activity (for candidates and consumers) to justify its continued positioning as one.
2. Dynamics Becomes The Applicant Tracking and CRM System To Beat.
Of course, this was alluded to in the official announcement of the acquisition, and seems to be the most obvious next step for these two companies.
LinkedIn has seen InMail response rates tank, it allows for an integrated application feature but does not have a standalone applicant tracking system, and its CRM capabilities, particularly around lead nurturing and segmentation, are virtually non-existent.
Similarly, Microsoft has many of these ATS and CRM capabilities built into Dynamics (which isn't terrible, by the way) but without an HR module or suite to offer customers, means that they are lagging behind the Oracles and SAPs of the world when it comes to the ability to offer a fully integrated, true Tier One ERP solution.
If they can tie in accounting, finance, marketing and other core functions with their core HCM system. Microsoft can start offering this almost immediately while doing minimal work on developing this tool. They already have the products to pull it off, in theory.
The fact that most companies are already using Microsoft Office products, mostly cloud based, from Excel to Word to Explorer, as part of their standard employee tool set (not to mention most companies' insistence on remaining Windows shops. This means that unlike most point solutions or stand alone vendors, Microsoft already has gone through whatever procurement process and data privacy/network security audits are part of the purchasing process.
This would indicate they're already approved vendors who could literally just flip the switch off for all other ATS systems using the "Apply with LinkedIn" functionality and API capabilities for other recruiting related CRM or profile aggregation plays instantaneously, cornering the market overnight while royally screwing the many small guys competing in this cutthroat and competitive category.
3. Windows on the World: Microsoft and Market Disruption.
I am most excited about this because while LinkedIn has fairly rich data on individual employees at companies as well as a host of analytics related to things like where the most alumni at a company are coming from, or shared internal connections, or past hiring data, this is, as of now, more or less limited to information that the users choose to share on LinkedIn – data that, you'd better believe, is now being used for market research and consumer advertising. It also has pretty decent (comparatively) benchmarking and business intelligence functionalities in its Recruiter product in terms of external candidate flow and baseline performance.
By integrating this external data with internal systems like SharePoint and Yammer, Microsoft can not only create end to end visibility into both internal and external talent markets in a single standardized instance, but boost referrals by adding visibility into open jobs (which will ostensibly help push up internal mobility, too), capture the conversations and information that matter to top talent.
This can include enhanced recruitment marketing and branding insights, offering immediate "voice of the customer" insight, uncover the best employee advocates and brand ambassadors and better connect HR with the rest of the organization by tying LinkedIn to current intranet and employee collaboration tools and enabling much deeper succession and workforce planning capabilities than were possible with these two stand alone solutions. This should make it easy to see supply, demand, pipeline and market conditions with a single sign on application. LinkedIn's acquisition of Lynda, similarly, gives companies access to a huge repository of on-demand training modules that could be applied to things like L&D and performance management.
Given the fact that LinkedIn has enough social network stickiness to feel a bit less, well, like a Microsoft product and more like a true consumer grade social network, this should push up end user adoption of intranet solutions, encourage more sharing of content and cross-functional collaboration, not to mention making it easier for hiring managers and other internal stakeholders to take a much more active role in the recruiting and retention process.
I also imagine (gag) that given the fact Explorer and MS Office still dominate the enterprise market (the illusion is that they're safer than the alternatives, which is ironic considering how easily LinkedIn's data is breached), this opens up the avenue for some really needed functionality like sourcing or profile aggregation extensions that work on IE, similar to the many (like Connectifier) that were exclusively on Chrome, helping extend Internet Explorer's inherent recruiting value by overcoming its largest capability gap in this vertical.
If they bring back Xobni or a similar tool within the MS Outlook/Exchange environment, this alone would be worth it for recruiters, and also allow for a range of capabilities (like candidate records or communication history embedded directly in an inbox) that PC users so desperately need, and data can much more easily be exported or manipulated through a direct integration with Excel and Access, automating pain in the ass processes that remain a mainstay of the way we deal with data in recruiting and HR.
Add in the fact that Skype could easily become the go-to tool for VOIP in recruiting and enable both messaging and candidate outreach directly into a company's existing tech stack and workflow, the ability to amalgamate Slideshare with enterprise Powerpoint instances, the ability to parse and share documents through a secure cloud instance (Azure for the infrastructure, OneDrive for the end users) and Microsoft has all the critical pieces it needs to more or less disrupt the HR Technology market and emerge as its biggest player – if they play their cards right, that is.
Of course, if not, enough people will still be playing Minecraft and XBox One to render the opportunity cost of the LinkedIn acquisition more or less moot.
Your move, Amazon.
---
---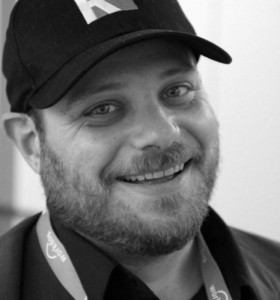 Matt serves as Chief Content Officer and Global Thought Leadership Head for Allegis Global Solutions and is a partner for RecruitingDaily the industry leading online publication for Recruiting and HR Tech. With a unique background that includes HR, blogging and social media, Matt Charney is a key influencer in recruiting and a self-described "kick-butt marketing and communications professional."
Recruit Smarter
Weekly news and industry insights delivered straight to your inbox.