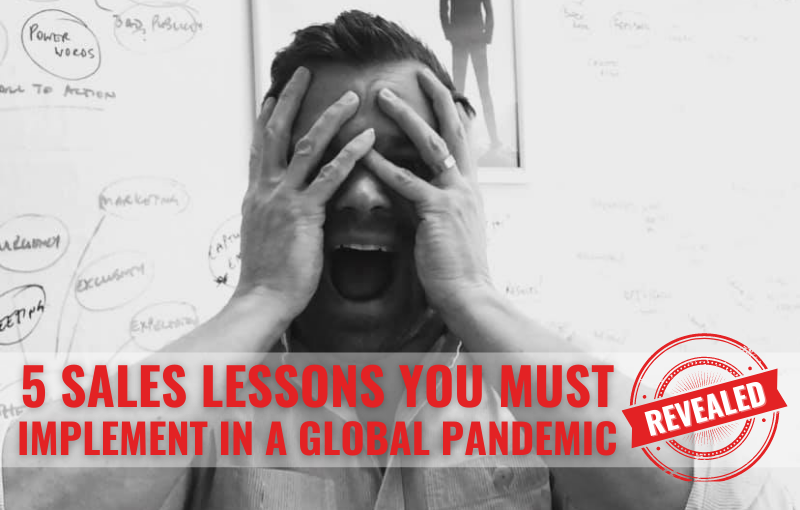 The 5 Key SALES Lessons YOU MUST Implement in a Global Pandemic: Part 2
This is Part two of a series of five by Steve Guest. Read Part one: "If you don't get your head straight, you've already LOST" 
"If you always do what you've always done, you'll always get what you've always got."
In 2008, I specialised solely in permanent placements within the construction industry. Overnight, the perm market stopped. Vacancies, offers were withdrawn, the markets slowed, and clients stopped taking my calls.
My whole recruitment business was now being generated from cold calls / cold clients and businesses that I had no prior relationship or history with (as I was working through my restrictive covenants). So what did I do? Simply put, I found the problems that my clients were facing, and I solved them.
I found out what was stopping them from recruiting. Asked what they needed, asked about their worries and concerns, and what kept them up at night.
I asked how I could solve their issues.
My clients didn't need to recruit for permanent staff. That was obvious. But by diversifying my sales message and changing my approach, I found ways I could help and still add value.
A strong option was to provide freelance, temporary, interim, and fixed-term staffing to cover specific projects, events, or requirements.
So I adapted to the market situation that presented itself. This time in history is the perfect time to do the same, learn to adapt.
Think Creatively
Cashflow or Capital could be the very reason the sales process stops. We can adapt here, and perhaps define the way you charge differently.
You could offer payment plans, share the burden, change the script, increase your guarantees, improve peace of mind. You need to focus on the problems in the market, the 'pain points', and address these issues with solutions.
Add value and ultimately solve the problem, even if it's just short-term changes for longer-term gains.
Could you offer more attractive credit terms, more attractive payment terms? Could you help the client's cash flow, which will enable them to expand, so that you can keep selling your solutions?  
I had to develop my communication skills and plan for a variety of customer reactions.
How would they react to the conversation or the call? How did I set out my introduction and the reason for the call? Ultimately you must understand that your sales calls aren't about YOU – they are about your client. Remember this during every sales call.  
My offering for the clients and market I was dealing with varied, and so I opened up opportunities to support my clients in other areas. My specialism was 'commercial permanent vacancies for contractors' (i.e. quantity surveyors, estimators, buyers, planners, BID, BDM, and design), but the market wasn't supporting these roles.
There was still some movement in preconstruction, however, so I varied my offering with the same clients. I started working on operational roles (engineers, site managers, project, and contract managers) which then supported the Trades and Labour consultant that I was working with.
This variance then expanded to support staff within the business (accounts, HR, reception, admin, PA). Due to this variance, the clients remained constant. Effectively I became the number one point of contact for each contractor, regardless of the requirement within their business.
I would get the call for their specific need, whether that be freelance, temporary, interim, and permanent. Whatever the job title, I could do it. The recruitment process remained constant, the company sell remained constant, and the ability to promote and continue to be an extension of the company brand remained constant.
All I had to do was understand the job brief and manage the process. Effectively, I started to build my recruitment and sales relationship with the client and brand.
I built relationships based on trust, empathy, and the simple dialog of; 
"We are all in this together, let's make sure we both come out the other end."
Followed by;
"Simply let me know any requirements and I will go away and deal with it. You don't need to spend any more time on it, other than the initial phone call/meeting with me to discuss your need and the specifics. The rest I will handle and continue to add value."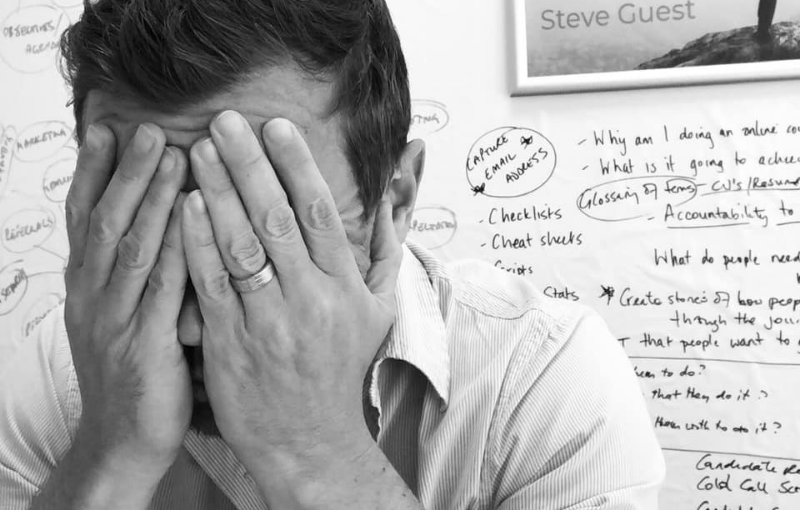 You must show patience, empathy, and sensitivity towards your client, their business, the staff. And the knock-on effect it may or may not have had on their family and friends or the person you are speaking to. 
I strongly believe that 2008 and 2009 defined who I am as a recruiter. It defined how I approach people and instill confidence, trust, and my core values into my business development.
This approach facilitated us to build a solid foundation for the office, the region, the brand, and the business. It's times like this that define, build, and reinforce relationships with your clients and prospects.
Demonstrating sensitivity and respect for your client's position, whilst continuing to add value. Trust is key.
Be consistent in showing the benefits of the mutual working relationship. That will help you get through this current crisis.
Stay tuned for tomorrow's post with Part Three: "Go Above and Beyond, No Time to Rest" 
---
Authors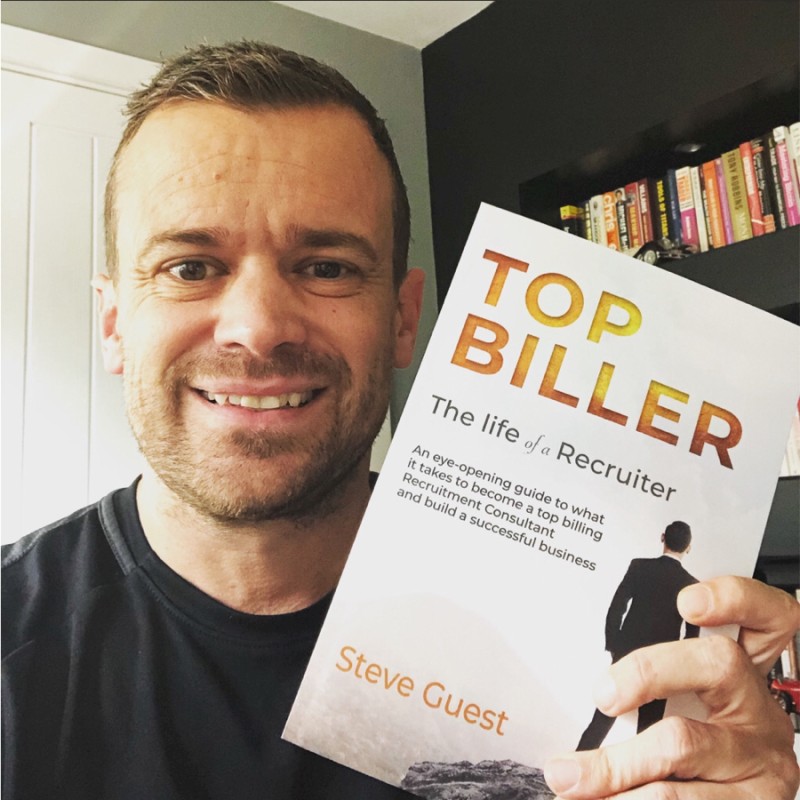 Steve Guest has spent the last 15 years as a recruitment specialist, opening & building new regions, brands & businesses in the UK whilst actively specializing in recruiting commercial permanent placements within the construction sector. Steve has built a strong reputation globally based upon process, procedure and having the right structure to achieve high levels of performance. He recently published his first book Top Biller – The Life of a Recruiter. The Amazon No.1 Best Seller, "Top Biller" has now sold in over 39 countries and is the highest-rated recruitment book on Amazon. In addition, Steve trains and mentors on a global scale via his 12 Week Recruitment Mastery Programme through webinars, strategy calls, articles, and sharing value. Join his Free Recruitment Mastery Facebook Group - all are welcome.
Recruit Smarter
Weekly news and industry insights delivered straight to your inbox.