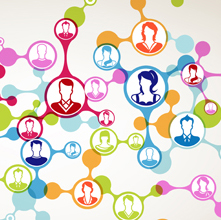 As if talent acquisition teams didn't have enough on their plates with finding qualified candidates and getting them in the door, they're now expected to 
attract
 and 
engage 
talent on an ongoing basis.In order to accomplish this candidate relationship management task while keeping up with their day-to-day responsibilities, some have drawn inspiration from customer relationship management techniques used by marketers and salespeople to keep leads warm and foster repeat business. The result is rapidly evolving into a standard component of effective talent acquisition best known as candidate relationship management (CRM).I've been thinking a lot about candidate relationship management lately, and this webinar has given me an opportunity to dig into what I believe is becoming a staple of sustainable talent acquisition practices.You see, sourcing has become much more of a long-term strategy than in years past.According to Brandon Hall Group's 
State of Talent Acquisition Report
, 65% of highly effective hiring organizations plan for talent needs at least quarterly – some even plan up to five years in advance! Imagine trying to search for candidates for positions that haven't even opened yet, and you can see why these organizations needed a different approach to sourcing.Suffice to say recruiters today need far more than an applicant tracking system (ATS). They need a safety net for catching every candidate who comes in contact with their employer brand. They need a pipeline so they can build pools of highly engaged candidates. They need a platform for continually nurturing candidate relationships outside of the hiring process.That's where CRM comes into play.At Brandon Hall Group, we define CRM as "the methods for managing and maintaining a company's impressions, interactions, and relationships with potential and future hires."Depending on the organization, candidate relationship management can take a number of different forms. But many share these four basic functions:
Discover functions are geared toward finding and connecting with candidates – passive or active as well as past, present, and future. They offer multiple channels through which candidates can connect with an organization beyond applying for an open job.
Engage functions are geared toward organizing and pipelining talent. They include building talent pools and communities of highly engaged, if not readily available, candidates.
Nurture functions are focused on keeping the employer brand in front of candidates. This includes email newsletters to target audiences, birthday reminders, social activity tracking, and more.
And Hire functions bring outcomes from all of these things together so that recruiters can respond to talent needs more quickly – and with warmer leads.
See more at Talent Acquisition Today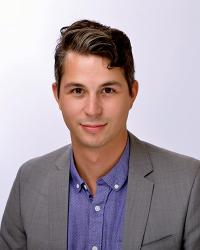 About the Author: As the Talent Acquisition Analyst at Brandon Hall Group, Kyle Lagunas heads up research in key practices in sourcing, assessing, hiring, and onboarding – as well recruitment marketing, candidate experience, and social recruiting.
Through primary research and deep analysis, he keeps today's business leaders in touch with important conversations and emerging trends in the rapidly changing world of talent.
Kyle has spent the last several years offering a fresh take on the role of technology as part of an integrated talent strategy, and focuses on providing actionable insights to keep leading organizations a step ahead.
Previously the HR Analyst at Software Advice, he is regular contributor on SHRM's We Know Next and TLNT, and his work has been featured in Forbes, The New York Times, Business Insider, Information Weekly, and HRO Today.
Follow Kyle on Twitter @KyleLagunas or connect with him on LinkedIn.
---
---
Recruit Smarter
Weekly news and industry insights delivered straight to your inbox.