A college degree is valuable in a competitive job market. But, it should not be the deciding factor when you make a hiring decision.
To understand why, let's answer some of the biggest questions surrounding evaluating job candidates based on their education.
Is it Common for Job Candidates to Have a College Degree?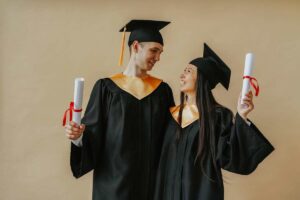 Research indicates about 36% of the U.S. population has completed at least four years of college. And in 2019, approximately 3.9 million U.S. students graduated with at least an associate's degree.
One of the biggest reasons people pursue a college degree: to stand out from the competition in a fierce job market.
The National Center for Education Statistics notes the employment rate was higher for those with a college degree than those with only a high diploma in 2019. As many job seekers explore ways to land the top roles, they may be increasingly likely to earn a college degree in the years to come.
What Are the Pros and Cons of Hiring a Candidate Who Has a College Degree?
Research shows employers believe candidates with a college degree are often more "job-ready" than their counterparts. These candidates fine-tune their hard and soft skills in school so they can hit the ground running on day one at a new company.
There is also high demand for job candidates who hold a college degree at companies of all sizes and across all industries. This creates plenty of competition for businesses that want to attract quality candidates to myriad roles.
Additionally, it may inadvertently force a company to miss out on hiring an exceptional candidate, because he or she does not have a college degree.
However, the right hire generally fits within a company's culture, is open to learning, and has the drive to succeed regardless of their educational background.
So, even if a candidate has a college degree, there is no guarantee he or she will thrive with a business.
Why Look Beyond a College Degree to Identify Top Talent?
Putting too much emphasis on a college degree can lead to an unconscious bias during the hiring process. It can put your business into a perilous position where it immediately removes outstanding job candidates for consideration from a variety of roles.
In this instance, your company won't have a chance to meet with candidates who possess appropriate qualifications outside of your educational requirements. This can ultimately lead to poor hires who put major dents in your bottom line.
There are sometimes biases relating to the quality of a job candidate's college degree as well. For instance, a company may ignore a candidate who holds a degree from an online university, but this is a mistake, as nearly all online degrees today are properly accredited and well respected.
If your business does still filter out online degree holders, you're missing out on yet another vast talent pool.
Considering job candidates without a college degree helps you expand your talent pool, too. It empowers you to build a talent pool of diverse candidates who can help your company reach its potential.
Let's not forget about the value of on-the-job training, either.
If a job candidate without a college degree has the right skills and background, he or she can learn the ins and outs of how to perform different tasks at your company. The result: this candidate can become a valuable contributor to your business.  
How Can You Determine If a Job Candidate Is the Right Choice for Your Business?
Don't wait to hire top talent for your team. Here are four tips you can use to help you look beyond a job candidate's educational background and determine if he or she is the right choice for your company:
Use Artificial Intelligence (AI): AI can be a valuable recruitment tool if you know how to use it properly. You should not use AI to remove candidates for consideration from roles if they do not have a college degree.
At the same time, you should not rely exclusively on AI to vet candidates for roles. Instead, deploy AI recruitment technology in conjunction with your everyday hiring process. This can help you speed up the process of evaluating and hiring the best candidates.
Digitize Your Hiring Process: Not only is digitizing recruiting a means to sustainable business practices, setting up digital filters to instantly remove job candidates from consideration for roles that don't align with your requirements allows you to streamline your processes.
These filters can help you identify terrific candidates who may or may not hold a college degree.
Improve Your Brand: Prioritize your brand strategy. Ensure job candidates know what to expect from your company and what your business is all about. This boosts the likelihood that top talent will consistently pursue roles at your company.    
Be Agile: Work diligently to hire top talent as quickly as possible. The longer you wait to add an amazing professional to your team, the more likely it becomes that they may join one of your rivals.
The Bottom Line
The best companies do everything in their power to identify, attract, and retain top talent. Do your part to engage with job candidates of all educational levels, and your business is well-equipped to hire the best professionals.
---
Authors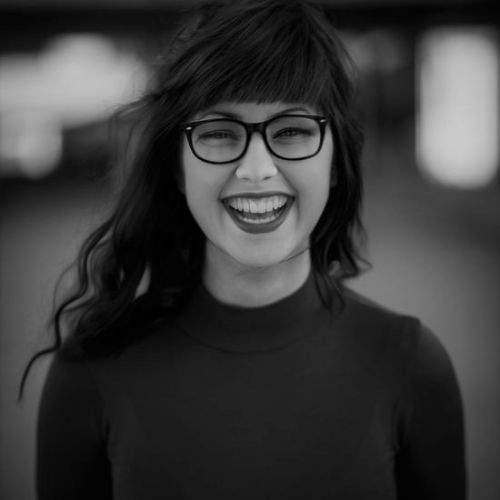 Ainsley Lawrence is a freelance writer from the Pacific Northwest. She is interested in better living through technology and education. She loves traveling to beautiful places and is frequently lost in a mystery podcast.
Recruit Smarter
Weekly news and industry insights delivered straight to your inbox.