HCM Talent Technology Roundup – June 26, 2020
Conventional wisdom says the debate over remote work is over. With people keeping a distance from one another and hesitant to jump onto buses or subways to commute, setting up employees to sign in from home has proved to be a cost-effective way to keep many businesses operating.
A similar dynamic is at work with data. Over the last several years, HR and talent acquisition groups have steadily moved toward analyzing trends and planning strategies based on a range of analytics. Now, the move to reopen in the midst of the pandemic is pushing companies to embrace workforce data with a sense of purpose they've never had before.  
This time, they're motivated by the health and wellness of their employees. Instead of simply the amorphous ideas of "gaining efficiency" and analyzing "traits of success." Reopening the workplace is all about preventing the spread of infection.
Notably by encouraging social distancing, keeping sick workers at home, and requiring everyone to wear masks. Then, of course, you have to follow a number of metrics to determine, say, whether some areas are seeing more instances of the virus than others.
Not surprisingly, applying technology to reopening the workspace has become a specialty unto itself. A number of HR solutions providers, consultants, and business-services firms now offer tools that do everything from track health status to monitor physical distancing.
According to the New York Times, some companies are simply rebranding existing products. Others are developing completely new services. They're taking advantage of the pressure employers feel to resume something like normal operations. And, at the same time keep employees and candidates safe and minimize any liability that might stem from COVID-19 infection.
How Reopening Data Protects Employer Brand
Here's the rub. Many of these solutions are based on approaches that may or may not work. As the Times notes, almost all of the theories behind them are untested. No one knows which ones will be effective.
HR professionals say a number of suggestions for preventing the virus's spread present real-world challenges. For example, conducting temperature checks at large facilities could result in long lines and delays before employees or visitors can enter the workplace.  
Some vendors are working on solutions that track and monitor health status and movements passively, to avoid action on the employee's part. Clear, a company that provides passenger ID services to airlines, recently introduced a facial-recognition system. The system can confirm an employee's identity and vet their self-reported health information. 
Other apps, which monitor workers to facilitate contact-tracing, are becoming particularly popular. One product, from PwC, uses the employee's smartphone to map how workers connect with each other. If someone reports they've become infected, HR can use the product to trace contacts and inform those affected.
How organizations approach reopening is sure to impact their brand. "People's relationship with their employers will absolutely be made or broken based on how they were treated. What was prioritized, whether or not they felt that they were prioritized through the crisis, and then how they were communicated with," said Cecile Alper-Leroux. Ultimate Software's vice president of HCM innovation.
Indeed, 64% of HR executives are giving the employee experience a higher priority than they did before the COVID-19 pandemic. Their concern is about more than internal attitudes, said Elisabeth Joyce, a vice president in the firm's HR practice. Employee reactions will become known outside of the organization, she pointed out, so the decisions executives make now "will define their employment brand for the next several years."
Doing Business
The pandemic is still driving activity throughout the recruiting space. Some of this week's moves on the ground:  
Employers have resumed recruiting for executive posts. At least in some industries, reports the New York Times. Recruiters are most active in technology, healthcare, financial services, and consumer packaged goods. But activity among retailers, apparel makers, airlines, hotels, and academic institutions is "moribund."
CareerBuilder updated its Talent Acquisition Suite. In a bid to help businesses identify qualified candidates and convert them more quickly. The company said new features will provide easier access to information and improved communication with candidates.
Dice released a Recruiter Profile feature, which allows employers to create enhanced profiles and link them to posted jobs. The idea is to encourage the building of long-term relationships with candidates who want to know more about the companies or recruiters who contact them.
Upwork is working with the professional marketplace Business Talent Group. They plan to offer on-demand talent across both companies' networks. As a result, independent professionals on both platforms will gain access to a wider set of clients.
Screening platform provider TazWorks announced a new integration with BambooHR. The integration uses the latest version of the company's open API, which is designed to make connections easier to develop and more flexible.
---
Authors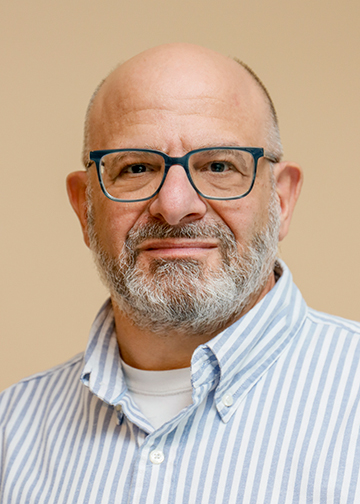 Mark Feffer is executive editor of RecruitingDaily and the HCM Technology Report. He's written for TechTarget, HR Magazine, SHRM, Dice Insights, TLNT.com and TalentCulture, as well as Dow Jones, Bloomberg and Staffing Industry Analysts. He likes schnauzers, sailing and Kentucky-distilled beverages.
---
Recruit Smarter
Weekly news and industry insights delivered straight to your inbox.