PRO Unlimited, Eightfold Integration Zeros in on Data
Contingent workforce management platform PRO Unlimited announced a partnership with Eightfold AI. Under the agreement, PRO will embed Eightfold's technology to help customers optimize their contingent hiring practices.
The companies said the combination of Eightfold's talent intelligence capabilities with PRO's data and technical tools will help customers better identify, engage and secure contingent workers anywhere in the world.  
As the economy recovers and businesses ramp up hiring of contingent workers, the companies believe they'll prioritize areas such as retention and diversity. Machine learning, accurate data, and intelligence will be necessary to address the pain points involved in sourcing the best candidates, they said.
By leveraging Eightfold's technology, PRO said it will provide users with real-time capabilities for matching and ranking candidates. Customers will also be able to cut back on manual tasks and take advantage of a new user interface to compare job seekers side-by-side.  
The partnership's about more than enhanced technical services. PRO CEO Kevin Akeroyd said a push by employers to shift more of their employees to contingent status presents "a huge opportunity" to take advantage of his company's data in efforts to understand contingent workers.
Separately, Austin-based recruiting platform WillHire and assessment firm Glider AI launched an integration to help enterprise companies identify and hire contingent workers through an improved user experience. Glider is based in Freemont, Calif.
Workday To Acquire Employee-Feedback Platform Peakon
Workday signed an agreement to acquire Peakon ApS, a platform that gathers employee feedback and provides insights to management. The company said customers will be able to take advantage of a "continuous listening platform" that includes real-time data on employee experience, sentiment, and productivity, as well as customized recommendations for actions organizations can take.
The idea behind all of this is to drive engagement in a way that strengthens overall business performance.
By combining its technology with Peakon's, Workday said it can help businesses monitor and respond to employee feelings, needs and behaviors as they evolve over time. For example, by developing a better understanding of employee belonging, customers can more consistently adjust plans to support an inclusive culture.
The platform will determine and distribute "surveys and information to the right person at the right time, with the comprehensive employee insight in Workday, to help leaders continually discover and respond to evolving employee feelings, needs and behaviors," Workday said.
"Bringing Peakon into the Workday family will be very compelling to our customers—especially following an extraordinary past year that has magnified the importance of having a constant pulse on employee sentiment in order to keep people engaged and productive," said Workday CEO Aneel Bhusri.
Workday will acquire Peakon for about $700 million in cash. The transaction is set to close during the quarter ending April 30, 2021, pending regulatory approvals.
Peakon, which was founded in Copenhagen in 2015, has roughly 1,000 customers and 260 employees. In a blog post, CEO Phil Chambers said the company's approach is designed "around employees, not surveys." That enables organizations to gather feedback in a less obtrusive manner, he said.
Doing Business
TMP Worldwide, the company behind recruitment marketing platform TalentBrew, has rebranded itself to "Radancy." In a blog post, CEO Michelle Abbey said the company would fully integrate all of its business units to "simplify our story, eliminate brand confusion and take ownership of all that we do."
The pandemic-spurred need for businesses to ramp up digital transformation and support remote workers will increase IT spending by 6.2% during 2021, to a total of $3.9 trillion. According to Gartner, spending dropped 3.2% in 2020 as CIOs prioritized "mission-critical" technology and services.
All IT spending segments should return to growth this year, Gartner said, with enterprise software seeing the strongest rebound (8.8%) as remote work environments are expanded and improved.
Learning Technologies Group acquired Reflektive, a provider of engagement and analytics tools, for about $14 million. The company will become a part of LTG's PeopleFluent unit and integrate its solution with existing PeopleFluent talent management portfolio. LTG said the acquisition will bring over 450 new customers to PeopleFluent's base, and will also provide its team with cross-selling and up-selling opportunities.
Multiverse closed a $44 million Series B round led by General Catalyst. The funds will help the company's effort to enter the U.S. market. It's already set up an office in New York and plans to expand elsewhere in the country over the course of the year.
Salesforce invested $15 million in Darwinbox, an Indian HR management platform. According to media reports, investing in a South Asian company is a rare move for Salesforce, and it's not the largest investment.
However, it's worth noting given speculation around Salesforce's interest in HR solutions. Darwinbox's previous investors include Lightspeed India and Sequoia Capital India, and all-told the company has raised $35 million to date. Darwinbox provides tools for onboarding, performance management, and retention.
---
Authors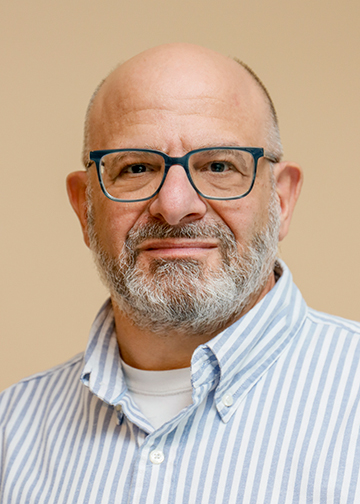 Mark Feffer is executive editor of RecruitingDaily and the HCM Technology Report. He's written for TechTarget, HR Magazine, SHRM, Dice Insights, TLNT.com and TalentCulture, as well as Dow Jones, Bloomberg and Staffing Industry Analysts. He likes schnauzers, sailing and Kentucky-distilled beverages.
---
Recruit Smarter
Weekly news and industry insights delivered straight to your inbox.