HCM Talent Technology Roundup Feb 19, 2021
Fiverr Plans New Platform to Focus on Corporate Clients
Fiverr is developing a new platform to help corporate brands hire and manage agency teams and independent creatives. The company said the site signals a move into the marketing industry.
Last week, Fiverr acquired the creative-talent site Working Not Working, which has a talent base in the "tens of thousands" and is used by agencies and brands such as Google, Netflix, Spotify, and Droga5. At the time, CEO Micha Kaufman said the acquisition would expand Fiverr's penetration among creative talent and added, "This is just the beginning."
The new platform will use Fiverr's technology to help companies work more quickly and flexibly, Kaufman said. As marketers shift away from retainer arrangements and toward project-based approaches, they need improved access to professionals in order to scale for big project needs.
"The acquisition of Working Not Working is feeding into this new initiative with its creative base and industry experience, and we expect the new platform to open up more exceptional opportunities for the Working Not Working community," Kaufman said.
Last week, Fiverr also launched Subscriptions, a feature that allows freelancers to establish long-term, ongoing relationships with their customers. In the past, Fiverr only offered the ability to pay on a per-project basis. The company called the feature "a huge step" in its efforts to expand its offerings to appeal to larger businesses, agencies, and corporate teams.
Alight Launches Platform for Internal Digital Events
Alight Solutions launched a digital platform designed to simulate the approach of benefits fairs and other internal events.
Called Virtual Employee Events, the platform takes an event-like approach but adds more personalization. Through "spaces" like lobbies and exhibit halls, it delivers tailored content and communications and helps connect employees with HR, benefits providers, and counselors.
Since the pandemic began, a number of vendors—especially those involved in talent acquisition—have offered products to address the disruption of meetings, interviews, and career fairs. Employers say video conferencing tools like Zoom and Microsoft Teams have also helped, but have been found lacking when some combination of one-to-one and group interaction is involved.
Alight said the platform has also been used for virtual inclusion and diversity events over the past year and can be used to host sessions for onboarding, training, and sales. The platform offers a combination of live and on-demand formats to accommodate those working remotely or outside of a 9-to-5 schedule.
New Eightfold Module Ties Employee Development to Strategy
Eightfold AI added a Career Hub module to its talent management platform. The product is designed to give both HR and employees more flexibility in their approach to career development by providing intelligence and advice within a single platform.
The platform leverages AI, multiple data sources, and matching algorithms in a single user experience. Eightfold's underlying data helps the system consider the state of skills in the global market, which in turn helps employers to be specific with their upskilling and reskilling programs, the company said.
Career Hub is meant to help CHROs align business objectives with employees' career goals." As remote and hybrid work environments become the norm, HR business leaders require deep insight into the capabilities of their entire workforce," Eightfold said.
The Career Hub is available in 15 languages and can address the needs of both full-time and contingent workers. Among other things, it helps employees:
Eightfold CEO Ashutosh Garg observed that employees today seek out organizations who'll invest in their long-term success. "They can't be asked to go to five different places, or rely on a simple talent marketplace, to accomplish their goals," he said. Eightfold set out "to solve this exact problem," with a scalable platform that puts career development "front and center for each employee."
Doing Business
Paychex's Oasis said ensuring a safe work environment during Covid-19 is the top priority among the 300 leaders of small and mid-size U.S. businesses it surveyed. Shifting priorities have pushed attracting talent from the top of the list, where it has been for the past two years. Among other findings, Oasis said 66% of business leaders use videoconferencing more frequently now than they did before the pandemic, and 39% anticipate continuing to use it after Covid-19 comes under control.
WillHire launched WillHire OnDemand, an extension of its platform that focuses on filling roles of light industrial and shift workers. The product helps identify shifts that need to be filled, matches candidates using the company's pre-vetted and public talent pools, and automatically begins outreach.
Contingent workforce management platform PRO Unlimited acquired Brainnet Group, a vendor-neutral managed services provider in the Netherlands. PRO said the move improves its ability to serve clients while delivering additional solutions to Brainnet's customers. Separately, the company rolled out its diversity and Inclusion platform, PRO Unites, which leverages analytics to aid employers in cultural inclusion, worker diversity, diversity intelligence, and supplier diversity efforts.
DHI Group, publishers of the job boards Dice and eFinancialCareers, announced a stock repurchase program that will purchase up to $8 million of its common stock. The authorization will be in effect through February 11, 2022. "We believe the stock buyback program is recognition of the long-term prospects of the business and the undervalued price of our stock," said CFO Kevin Bostick.
ADP introduced StandOut coaching intelligence, a tool that integrates customized insights into coaching conversations, based on an individual's strengths and what information they share with the platform during check-ins. The insights, which are provided as talking points to the manager involved in the discussion, are meant to encourage deeper conversations and result in more meaningful feedback to the employee being coached.
Talview said its recruitment, candidate, and proctoring applications have been certified compliant with Web Content Accessibility Guidelines 2. The guidelines are meant to aid users with a range of hearing, movement, sight, and cognitive abilities to apply for job openings and take exams.
---
Authors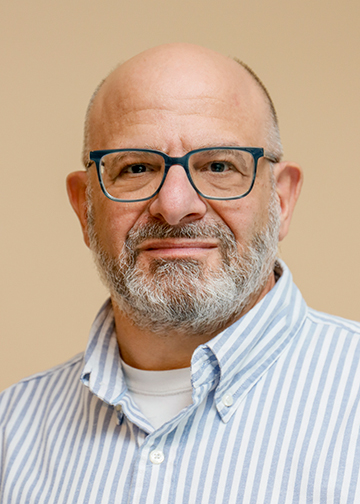 Mark Feffer is executive editor of RecruitingDaily and the HCM Technology Report. He's written for TechTarget, HR Magazine, SHRM, Dice Insights, TLNT.com and TalentCulture, as well as Dow Jones, Bloomberg and Staffing Industry Analysts. He likes schnauzers, sailing and Kentucky-distilled beverages.
---
Recruit Smarter
Weekly news and industry insights delivered straight to your inbox.