HCM Talent Technology Roundup:  Brave New Digital World
The shift to digital recruiting presents employers with opportunities that haven't received nearly as much attention as its challenges. 
Since the Covid-19 pandemic appeared earlier this year, talent acquisition teams have shifted to remote work and relied on technology to collaborate with hiring managers and HR. Digital tools are now a primary method of connecting and bonding with candidates, as well. Meanwhile, sourcing has become more difficult as layoffs flood the market with candidates, whether recruiters are hiring for essential jobs or building pipelines for the future.
Digital Tools
Since the spring, a wave of digital tools has offered employers new ways to conduct remote interviews, stage digital career fairs, and generally communicate in personalized and seamless ways.
"A lot has changed, and a lot has changed very quickly," said Pete Cipollone, CEO of the virtual recruiting platform Turazo.  
One big change that Cipollone sees is the elimination of location as a factor in many recruiting efforts. Because so many aspects of business are conducted remotely today, "geography has "almost been taken out of the equation," he said. "Companies are starting to recognize that the field has expanded, that they can now recruit talent that may not be as close to the home office." 
That's a double-edged sword, though. Engaging candidates is still an important part of the recruiting process. When employers conduct far-flung searches, they must find ways to build relationships that lead to candidates accepting offers when they're given.
That need plays to the strengths of digital platforms like Turazo, said Cipollone. Because they allow companies to connect with candidates one-on-one "without having to physically pack people up and send them out to a career fair or a job fair or something like that."
Turazo's platform facilitates an employer-branded, one-to-one connection with early-talent candidates. Besides helping them navigate the hiring process, the tools facilitate communications with employees and others outside HR. All with an eye toward showing "what it's like to actually work for the company," said Turazo Vice President Meghan O'Leary.
Recruiting Platforms Focus on Communication
Simpler, closer communication has become a focus of recruiting platforms this year. In July, DHI Group's eFinancialCareers launched video and voice calling to facilitate recruiter-candidate conversations as more people work from home. 
Such capabilities aren't only about efficiency and ease-of-use, vendors say. They're also about improving the candidate experience. In April, when Beamery launched its virtual events module, President Sultan Saidov predicted experience would become increasingly important to talent acquisition as the process moved online.
"The experience that companies provide to candidates in the coming months will be one that you are remembered by for years to come," he said.
And, there's more evidence that this digital landscape will be with us for a while. More and more CEOs believe the shift to remote work is now structural. And that business, in general, will be increasingly digital going forward.
As the landscape changes, executives are paying more attention to workforce issues, according to PwC. Nearly all of the CEOs surveyed by the firm—92%—say they've offered health and safety support to workers since the pandemic began. The reason: protecting employee health will benefit their brand over the long term.
Doing Business
Elsewhere in recruiting tech…
Jobvite expanded its EVOLVE talent acquisition framework to provide employers with a more "holistic" assessment of their TA operations. The idea is to drive consensus, increase efficiency, and identify specific actions to take in order to people, processes, and technology.  
HireRight announced an integration with Zoho Recruit. Allowing talent acquisition teams to initiate background checks directly through the platform. Features include real-time status updates, single sign-on access to enhanced reporting, and the ability to send text message invitations to candidates.
Aliro unveiled an integration with SkillSurvey to help employers identify qualified candidates and provide job seekers with a streamlined hiring process. Aliro's technology is designed to automate the top of the TA funnel by gathering profiles of both past and present candidates.
SmartRecruiters launched SmartMessage. Which it says is the first native-built texting solution within a talent acquisition suite. The product uses SMS and WhatsApp to reach candidates regardless of their location.  
Employee background screening continues to become increasingly common and is used across a wider range of workers than ever before seen. According to HR.com's Research Institute, 90% of all organizations screen their full-time workers and are more likely to screen part-time employees and volunteers, as well.
---
Authors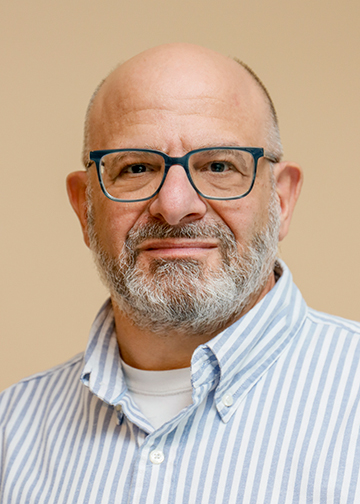 Mark Feffer is executive editor of RecruitingDaily and the HCM Technology Report. He's written for TechTarget, HR Magazine, SHRM, Dice Insights, TLNT.com and TalentCulture, as well as Dow Jones, Bloomberg and Staffing Industry Analysts. He likes schnauzers, sailing and Kentucky-distilled beverages.
---
Recruit Smarter
Weekly news and industry insights delivered straight to your inbox.