When Deloitte released its 2020 Global Human Capital Trends report, the world looked much different. We were just entering into life under pandemic conditions, and most companies were chugging along, unaware of what was to come.
From its research, Deloitte shared that the majority of companies were collecting workforce information around three areas – headcount, hiring, and turnover; salary costs; and workforce composition.
The issue with that, Deloitte said, was that employer brand, new workforce initiatives, and the status of reskilling would be the areas considered "critical to an organization's success in the future of work." Then that future showed up, and many companies simply didn't know what to do.
Part of the challenge comes from how organizations use metrics, with the vast majority taking a descriptive approach rather than prescriptive. As a result, there's a gap between the available data and how HR and talent acquisition teams use this information.
With the expectation of a hiring surge on the horizon, we need to bridge this gap and move the process forward sooner rather than later.
How We Got Here
People-related functions have been talking about which metrics matter for upwards of a decade. First, all anyone could talk about was the promise of Big Data, about the sheer volume of information we would have access to and what it would mean for innovation and productivity.
Then, we started hearing about predictive analytics, seen as the next generation of the Big Data revolution. This is around the time artificial intelligence and machine learning entered into the conversation, sparking ideas about new applications of information.
Today, we've got a much clearer sense of what's possible – now we need to put that knowledge into action.
Back in 2016, an article in Harvard Business Review explained, "Being intelligent about which signals to draw from big data requires care, and best practices can be case-specific." That's the piece we're still working to figure out, and going back to Deloitte, the disconnect stems mainly from what's collected versus what's used.
To the extent that 52 percent of companies – that's right, more than half – say they lack the information needed to understand the workforce.
Where We Go
Before we get to the practical use of metrics, we need to think about intention. For the sake of recruiting, certain metrics are evergreen: application completion rate, time to hire (a.k.a. time to fill), cost per hire, quality of hire, and the like.
These provide a baseline for organizations of all sizes across industries that we can look at through both a descriptive and prescriptive lens. On the one hand, knowing the basics enables us to keep tabs on budget and make sure critical roles get filled first. On the other hand, over time, these metrics offer insight across different hiring landscapes, from freezes to surges.
However, as Gartner pointed out in its 2019 report, "The Decisive Candidate," we are living in a digital age and cannot rely solely on analog methods. We need to evolve and advance our thinking, because as Gartner put it, "Digitalization has dramatically changed how candidates experience the labor market. They now have access to more information, easier applications, and more options than ever before."
That means recruiters and hiring managers need to look beyond the obvious for a deeper understanding of factors like fit and interest.
What to Measure
In addition to the evergreen metrics, look at the following rates:
Time to apply 
We've talked before about the importance of mobile in the candidate experience, and with adoption rates steadily increasing, time to apply becomes all the more critical.
How long it takes for candidates to get through the process directly corresponds with who gets hired, the quality of that hire, and how quickly they're able to start. Look at this across application channels, paying particular attention to mobile to ensure full optimization.  
Applicant to hire
Likewise, we need to know how many applicants are hired – not just candidates. The difference being that applicants are those who applied. Candidates are those who applied and got screened.
Too many applicants indicate that something is happening at the top of the funnel that needs fixing. It could be the copy in job descriptions and advertisements or maybe the sourcing channels at play. Tweak accordingly.
Sourcing channel effectiveness
To ensure successful outcomes, it's important to know that sourcing efforts are working. That means understanding each stream (even internal mobility and employee referrals) on a finer level – by demographic, by day, by hour.
Not only can this result in significant time and cost savings, but it can also help track for any potential bias baked into the process from the start.
Time to interview (and interview acceptance!) 
Interviews are time-consuming for everyone involved. At the same time, they represent a critical point in the candidate journey that cannot be overlooked. How quickly are applicants becoming candidates and candidates becoming interviewees? How many are accepting the offer to interview?
As competition ramps up, organizations will need to move fast to ensure top talent stays engaged.  
Offer acceptance 
How many offers were made versus how many were accepted? If candidates aren't interested in working for an organization, something is happening further down the funnel. That might mean revisiting the employee value proposition, compensation and benefits, working conditions.
Ideally, everything should align from start to finish to attract candidates and keep them eager to join the team.
A final note: these metrics matter now, and they matter most when we proactively use this data to guide decision-making and improve recruiting strategies from end to end. The more we know, the better our outcomes become.  
---
Authors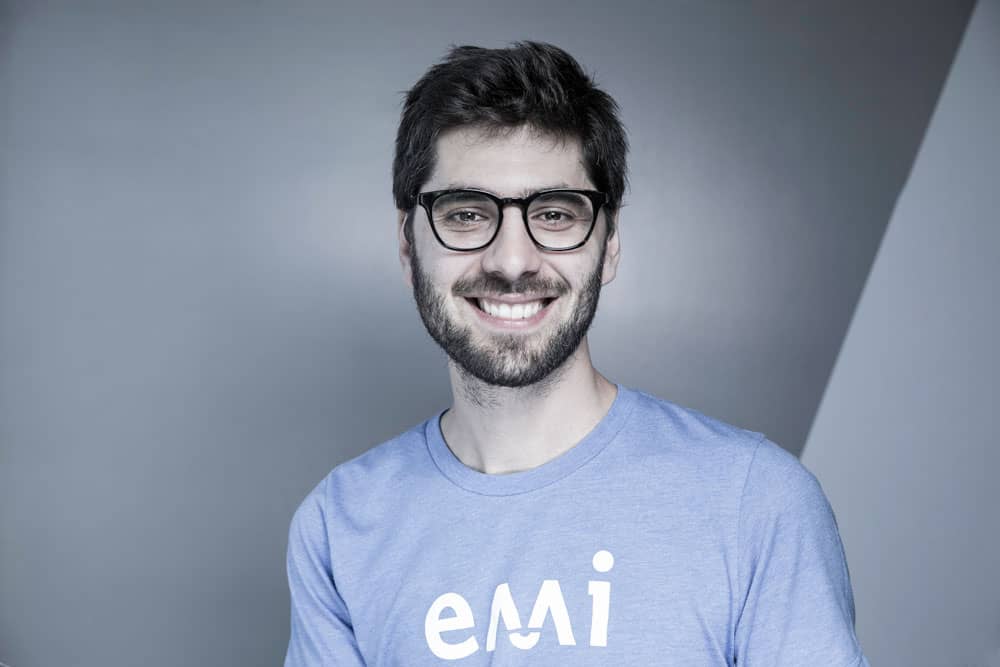 Mateo Cavasotto holds a Bachelor's degree in Industrial Engineering. He worked at Quasar Ventures, helping entrepreneurs develop their ideas, business models, and capital raising processes. He was also Country Manager at Trocafone, where he was in charge of launching operations in the Argentinian market. In 2017 he started Emi Labs with his partner Andrés Arslanian. He now serves as CEO of Emi Labs and is seeking to revolutionize the way we engage with and hire, blue-collar workers across the globe.
Recruit Smarter
Weekly news and industry insights delivered straight to your inbox.