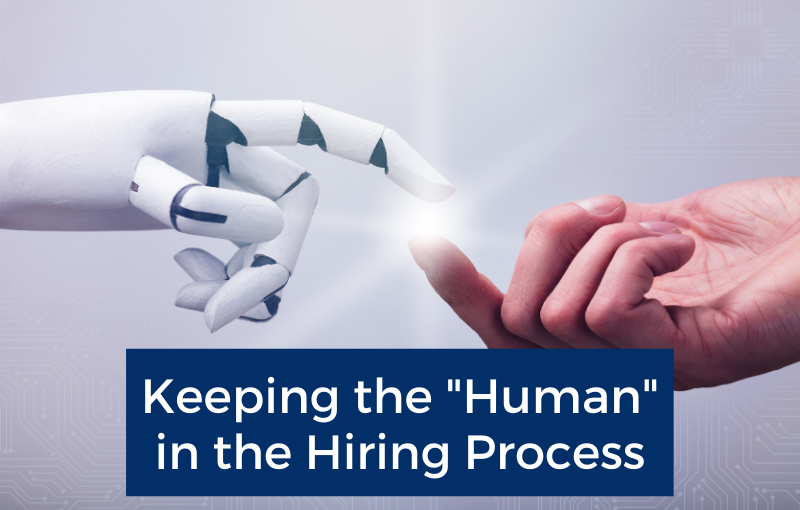 Keeping the Human in the Hiring Process
It is no surprise candidates for a job opening want to make a good impression on their potential employers. Who doesn't? In the same way, HR professionals want to make a similar impression throughout the recruiting process and showcase why their candidate experience stands out against competitors. 
With never-ending technology tools, such as Slack messaging and Excel sheets, HR professionals are overwhelmed with their recruiting processes. They must stay on top of new trends. They must also remain consistent with the company's goals and beliefs. However, keeping hiring practices consistent is not the most challenging aspect of the recruiting process. Instead, with the rise of technology, human connection throughout the recruiting process has suffered. 
As a result, the questions many HR professionals ask themselves include:
How do we show the appreciation we have for our candidates?

Can we make sure our beliefs and values stay consistent? How?

How can we put the human touch back in the process? 
With artificial intelligence (AI) and machine learning (ML) coming into play with recruiting and hiring, the emphasis on a humanized hiring experience may seem counter-intuitive. However, tools like hiring software can keep the human in the hiring and recruiting process. By using automation, HR teams save time and also increase productivity and communication. Thus, the emphasis can go back to what makes HR, well, human.
Productivity and success
Throughout a typical workday, HR managers have a never-ending list of tasks to finish. Completing all of them seems out of reach. But what if I told you that hiring software could save your HR department time and energy to complete those tasks? 
According to a survey, 52 percent of HR professionals agree that manually screening applicants is the hardest part of the recruiting process. Not to mention, the time-consuming and mundane tasks involved each step of the way. Instead, the best hiring software can significantly improve the HR workflow.  
By using these tools, they can eliminate repetitive tasks, like updating documents and sorting through emails. Then the focus can shift from paper applications to the actual human who wrote it. This adds a little personal connection to the overall process.
Human interaction leads to better results
In a world where technology is a must-have, human interaction is still the key to a successful hire. Automation and other tools are introduced continually to the market. As such, the capacity to take on more tasks that one initially could not accomplish in a single day has increased. This includes jobs that need the human touch, such as planning a new campaign angle. Prior to hiring software, HR professionals had to spread themselves thin when responding to an excessive amount of emails. Tasks like scanning through resumés until they all start to look the same, and more. It's not only the time capacity issue.
The other problem with all resumés looking the same is that most organizations are looking for a "unicorn candidate." In essence, someone who stands out on a sheet of paper. By using automation tools to narrow down the candidate pool, HR managers can spend more time getting personal with a smaller list of potential employees. HR teams can put the emphasis back on the candidate's experience and stand out against competitors. 
As a result, a candidate can begin to feel like their opinions matter. This process has proved beneficial for modern companies. When employees feel like their voice is heard, they are 4.6 times more likely to complete tasks and do them at a higher level. 
Internal and external communication during the hiring process
Choosing the right person in the hiring process is stressful. The perfect employee can help a company excel. The wrong employee can be detrimental to a company. For that reason, during recruitment, collaboration and discussion amongst the HR team are essential. That said, sending emails back and forth can be time-consuming and too confusing as messages get lost. Instead, using an applicant tracking system (ATS) helps the hiring team to stay organized. It also helps clarify decisions and compare notes on candidates. That way, everyone is on the same page moving forward in the hiring process. 
Ideally, automation has already taken care of the logistics when filtering through applications. As a result, more time can be spent communicating with and learning about each candidate. AI and ML have reminded HR teams that the unicorn employee is not a myth. The employee who will best fit the company does exist. 
Hiring and recruiting processes can be stressful when combined with other responsibilities. By condensing the workload and being more productive, making those decisions that require a human touch can be more effective. They can also produce more significant experiences along the way. 
Let's not forget that AI and ML are much more than a time-saver in the HR professional's life. Hiring software is an opportunity to make more voices heard. Human interaction throughout the hiring process a must. 
About Breezy HR: 
Breezy HR is a recruiting platform and applicant tracking system that believes hiring doesn't have to be messy. The company is based in Jacksonville, FL with customers around the world.
Breezy HR has thrown out the traditional hiring model and replaced it with a set of tools that engage hiring teams, manage day-to-day chaos, and ensure teams continue to attract and hire great employees with less effort.
---
Authors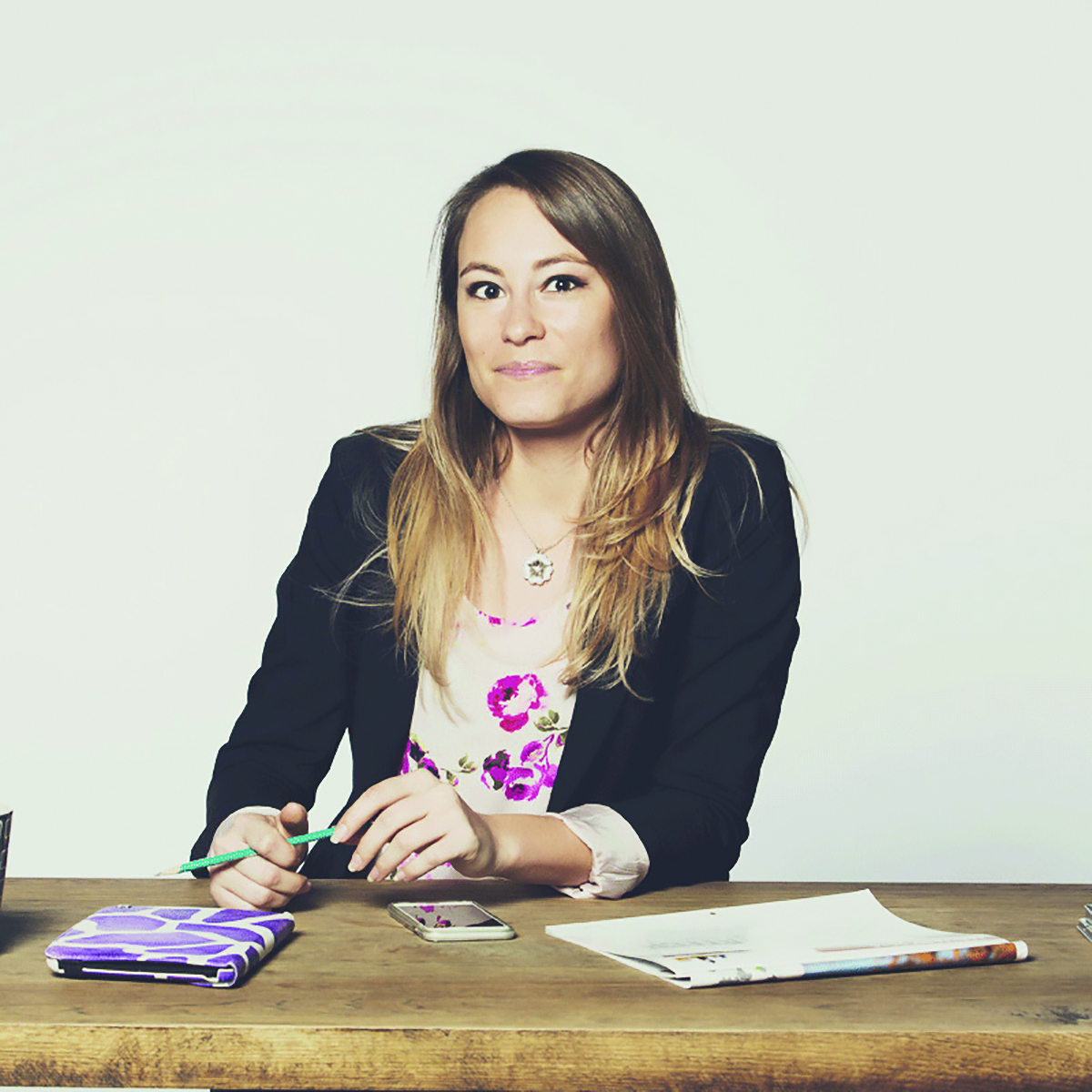 Nina Cofer is a product marketing manager at Breezy HR, an applicant tracking system based in Jacksonville, Florida. Nina's entrepreneurial spirit, creative mind, and artistic talent have given her more than a decade of experience working in marketing, pay-per-click advertising, web and graphic design, and search engine optimization. About Breezy HR: Breezy HR is a recruiting platform and applicant tracking system that believes hiring doesn't have to be messy. Based in Jacksonville, FL and with customers around the world, Breezy has thrown out the traditional hiring model and replaced it with a set of tools that engage hiring teams, manage day-to-day chaos and ensures teams continue to attract and hire great employees with less effort. To learn more, visit breezy.hr.
Recruit Smarter
Weekly news and industry insights delivered straight to your inbox.