There are a ton of recruiting tech tools and software tech available in the market, but there are specific ones that I've been exploring personally this past month. In this post, I wanted to focus on talent sourcing, AI search, automation, and assessment pre-screening tools.
I participated in the 12 Days of Sourcing event and a lot of these topics were asked during the live sessions.
Talent Sourcing
This area is always evolving but I wanted to focus on some new talent sourcing that I've recently demoed on WizardSourcer.
Hireflow
Hireflow is a comprehensive tool designed to gather candidate leads based on your criteria input. This AI-based platform, with its innovative search features, CRM tracking, and integrative outreach options provides a seamless way to compile your daily sourcing within a matter of minutes.
While additionally, the data compiled over time allows you and your team to focus on those qualified, perhaps harder to reach contenders through optimized email templates that are easily personalized to specific campaigns.
Chatterworks
Chatterworks is one of the newer players in the realm of recruiting. Designed to gather candidate contact information from an array of resources, Chatterworks offers a budget-friendly solution for recruiters to obtain email addresses, cell phone numbers, and LinkedIn profiles for top talent of various industries.
Native Current
Native Current, an extension tool that works congruently with Boolean, enables recruiters to uncover new talent and find a variety of unique niche groups. With new business models being formed all the time, Native Current gives you and your team the upper hand by compiling data results of qualified candidates found across the major social media platforms.
The tool helps you choose a niche (BLNA) area to focus on and gives you a variety of Boolean string examples. I presented this tool during 12 Days of Sourcing.
Seamless.ai
Seamless.ai allows you to generate business leads via industry type, professional title, specific businesses, keywords, and so on. This lead generation tool boasts an extensive database comprised of 800+million contacts. The final reports provide details on individuals ranging from career history, contact information, and online presence. Whether you're in the market for finding new business leads or individual talent, the extensive AI features of Seamless.ai do the searches for you in a fraction of the time.
AI Matching
When it comes to AI matching, these tools will help you find and screen applicants more efficiently. Technology within this space continues to improve and I wanted to highlight these 2 tools that have gotten recent funding.
Text Kernel
Textkernel was designed primarily with human resources and recruiters in mind. By using the latest artificial intelligence technology in conjunction with the data of thousands of staffing and hiring agencies around the world, you can find the most qualified candidates of practically any industry with just a few clicks.
Daxtra
Daxtra, a recruiting software that helps you search for new hires worldwide. It features multilingual parsing, talent searches, and relevant job history of potential candidates, providing time-saving automation at affordable "cost-per-hire" rates.
Chatbot Tools
These interactive chatbots will help build a better candidate experience at your company. They can help screen potential leads to help answer basic questions that a lead might have. Instead, of having a candidate review and leave a career site you have a tool to convince them to stay.
SmartPal
SmartPal, an interactive chatbot geared towards recruiting. Not only is SmartPal designed to set up interviews, but it is also equipped to customize job searches, answer common questions, and screen potential candidates based on your specific criteria. Additionally, since SmartPal is available 24/7 and able to decipher more than 15 languages, when you incorporate it into your recruiting strategies, you'll save time, money and build your client base.
Wendy and Wade
Wendy and Wade takes chatbot AI to a whole new level of "human-like" interaction. The software features two separate chatbots, hence the name Wade and Wendy. While Wade is programmed to assist the job seeker, compiling certain data provided by the individual and offering suggestions much like a personal recruiter would do, Wendy's function is to aid the recruiter in locating qualified people by screening and prioritizing said applicants based on criteria and talent matches. Bottom line, the job of this chatbot tool is intended to replace the need for those mainstream telephone screening calls.
Resume Parsing
When it comes to resume parsing, there's only one tool I consistently recommend which is Sovren. It's a fairly new tool that has made a lot of improvements.
Sovren
Sovren AI Matching is able to find the best candidates for a position based on their resumes. Unlike many AI tools that merely use keywords, Sovren has the ability to decipher an individual's job history and qualifications, as well as differentiate between the varying levels that a specific career/title may entail.
High-level candidate matching is possible because the software features thousands of built-in skillsets across multiple industries, compiles data from several platforms, and supports a number of document formats. Imagine being able to customize your searches and receive relevant resumes in a matter of minutes.
Assessment Tools
These assessment tools can help measure strengths and habits while also branching out to help with interview scheduling and improving candidate experience. During 12 Days of Sourcing, Ashley had the viewers rank assessing and pre-screening applicants as a top issue in 2021. There are many personality tools that can help screen applicants more efficiently.
Pymetrics
Pymetrics can be used by recruiters during the application process. This assessment tool features a dozen different games that are used in measuring an applicant's strengths, habits, and overall approach to problems through the answers provided. Not only does it enable the recruiter to target potential new hires, but the personalized reports can also help applicants recognize their own talents and find a career best suited for him or her.
Arctic Shores
Arctic Shores is described as a neuroscientific assessment tool that is designed to provide recruiters with feedback on behavioral patterns and trustworthiness of candidates. Rather than conducting a traditional interview asking how a candidate responds to various interactions with superiors and co-workers, Artic Shores uses science to assess applicants based on their responses in the assessments. Not only does this eliminate bias, the system is reliable and cost-effective.
Vervoe
Vervoe offers a turn-key solution for recruiters when it comes to advertising positions, recruiting, skills assessments, scheduling interviews, and tracking data. You can also customize questionnaires, schedule emails, and easily collaborate with team members throughout the entire process.
AssessFirst
AssessFirst can help you simplify the process of creating and launching a campaign as well as find the best talent for specific jobs. A subscription to AssessFirst will allow you to create job listings, set up profiles, screen applicants with the assessment tools provided, all while creating a positive candidate experience.
---
Authors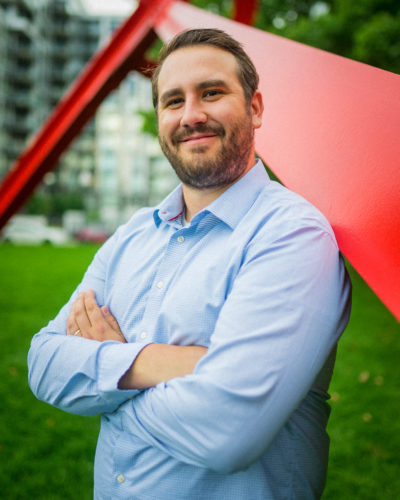 Jonathan Kidder, AKA the "WizardSourcer," is a top-ranked technical talent sourcing recruiter, staffing expert, and corporate trainer who assists organizations of all sizes in identifying and attracting top talent. A wizard at harnessing the power of social networking, Boolean strings, search aggregators, deep web searching, scrapers, and other advanced technology tricks and tools. In 2015, he founded a recruiting blog called WizardSourcer.com, which has become one of the leading knowledge resources for recruiters online. He is the author of the book Top Talent Sourcing Tools for Recruiters which is available on Amazon.
Recruit Smarter
Weekly news and industry insights delivered straight to your inbox.