COVID-19 disrupted the workforce, unlike anything we have experienced previously. Social justice and DEI, unemployment, public health issues, and remote work became just a few of the many headlines of 2020 that have shaped the way we work and interact today.
We are at an inflection point that will help determine what the next decade of work will look like, and a few significant trends are emerging for 2021. The aftermath of COVID-19 will usher in a hybrid workforce and a hybrid method of recruiting for talent acquisition teams that will reshape the way job seekers engage with career opportunities and ignite competition for top talent.
In addition, hybrid recruiting will break down barriers to diversity and equity in recruiting, extending opportunities to more diverse candidates and driving a job seeker's market.
2021 Will Usher in a Job Seeker's Market
As more and more companies make the transition to permanent remote or hybrid models, competition for talent will become increasingly difficult. Companies that are moving to remote workforces offer employees a chance to relocate (now an in-demand benefit), and these companies can tap into talent that is located anywhere in the world, as well as in their backyard.
For well-established brands, this likely means access to more talent. For everyone else, it means more competition for their traditional talent pools. Talent acquisition teams will need to find new ways to compete, such as offering competitive benefits, extending their talent search beyond their own geographic walls, and adopting a virtual recruiting strategy.
While hiring and retaining top talent will likely become a key challenge for companies as they rebound from the initial impacts of the recession, it will become a welcomed shift in the tide for job seekers who were laid off in 2020.
A job seeker's market not only benefits individual households and communities but also helps stimulate the economy and drive competition between companies.
Companies looking to hire and retain top talent will need to find ways to ensure candidate experience remains a top priority. Part of the solution is to ensure recruiters focus on the basics:
Timely follow-ups after phone screens, virtual career fairs, and virtual interviews, near-constant availability to answer questions, and properly setting expectations with candidates throughout the process.
The other part is an investment in technology that creates an immersive candidate experience. Impersonalized methods of communication such as emails and chatbots likely won't be enough to engage candidates and will leave too many holes in the recruiting process, increasing the chances that top candidates slip through the cracks.
Virtual Recruiting Will Spike
March 2021 marks one-year of COVID-19's initial impact on the US, and for many, the start of the remote workforce. People who have become familiar with the reimagined workforce and are unhappy with their current roles will put themselves back in the job hunt.
As a result, job seekers will participate in more virtual interviews than ever before – not only will companies need the tools in place to facilitate efficient and productive interviews remotely, they'll also need to put their best virtual foot forward.
More robust virtual recruitment tools that contain a suite of features like pre-screening capabilities, video interviewing, and seamless follow up features will likely be a more effective option than video calls and emails alone, and will offer an enhanced virtual interviewing experience.
Since most interviews will likely take place virtually in 2021, I am confident a spike in virtual recruiting will not be a flash in the pan, but rather an indication of what the future of work and recruiting will look like.
DEI Initiatives Will Empower Recruiting
DEI hiring initiatives are at the forefront of talent acquisition teams' minds as companies are held accountable for the lack of diverse talent and inclusive participation across their organizations. In 2021 and beyond, companies will need to make an even greater investment in DEI to attract and retain talent that will upskill and transform their workforce.
Virtual recruitment technologies, such as virtual career fairs and interviews are allowing HR and talent acquisition teams to reach, engage with and hire more job seekers from more diverse talent pools located across the country and world.
No longer limited by geographic location, virtual recruiting breaks down barriers to diverse hiring, allowing recruiters to engage with candidates no matter where they are located. Virtual recruitment offers employers a seamless way to deviate from their traditional recruiting playbooks, such as recruiting from the same schools, job boards, and networking events.
Similarly, this offers more opportunities to job seekers in underrepresented and underserved communities and brings fresh, diverse perspectives to organizations.
The job of the recruiter now comes with a new set of challenges and barriers in our remote and hybrid-remote work environment. Recruiters will be more dependent than ever on technology and forging meaningful relationships virtually with job seekers.
Promoting competitive perks and flexibility, prioritizing DEI initiatives, and making investments in virtual recruitment technology will be the core pillars of success for talent acquisition teams in the coming year.
Not only will recruiters have to sell candidates on great work culture, but they will also need to deliver on the promise of diversity in recruiting, a seamless hybrid or fully remote work experience, and an engaging candidate experience.
The future of work is distributed, and recruitment must reflect this shift in workplace culture moving forward.
---
Authors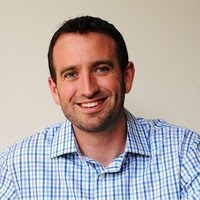 Ryan Healy is the founder and president of Brazen Technologies, Inc., a venture-backed technology company that enables organizations to better engage and interact with talent through a virtual events platform. Healy has led the company to triple-digit sales and revenue growth year-over-year since 2012 and has been named one of Washington D.C.'s Top Entrepreneurs Under 40 and one of the Top 25 Online Influencers in Recruiting. He has nearly a decade of experience in the Human Capital field and has appeared in national media outlets including 60 Minutes, The Wall Street Journal, and The New York Times.
Recruit Smarter
Weekly news and industry insights delivered straight to your inbox.