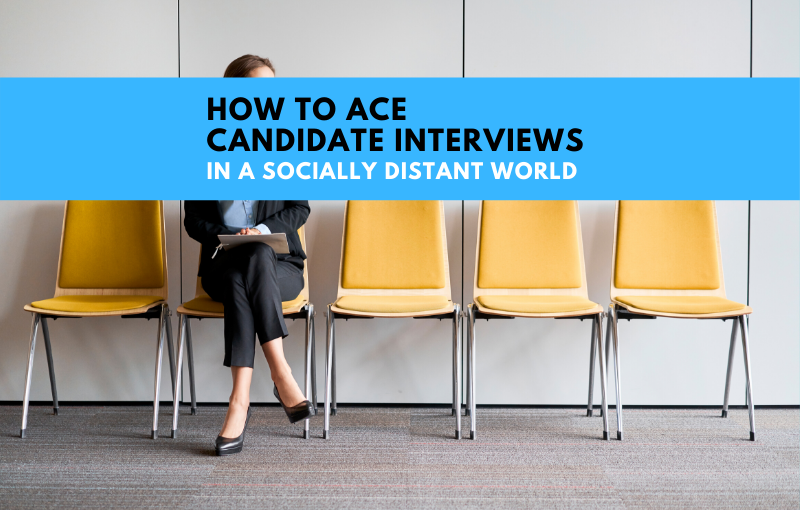 How to Ace Candidate Interviews in a Socially Distant World
While some companies rarely require onsite interviews due to security concerns, or because they are recruiting for remote positions, most recruiters are accustomed to bringing candidates into the office for interviews. That's not currently possible, and recruiters are now dealing with yet another new norm: virtual candidate interviews.
This break-in process may at first feel like a disadvantage. You can have the same − or even better − access to candidates with video interviews and still make successful job offers.  In fact, virtual interviews have advantages well beyond helping us mitigate the spread of COVID-19.
Not only do they make interviews easier to schedule and more budget-friendly for both job seekers and employers, but a recent survey also reports that virtual screening can reduce the time required for effective screening by 80% and time-to-fill by 57%. Virtual interviews can also make the hiring process more collaborative as multiple stakeholders can take part by joining the interview itself or reviewing the recordings.
As your team adapts to more virtual operations, you will quickly see that most of the practices you use for in-person interviews also work for conducting video interviews. Regardless of whether it is an initial interview or later in the hiring process. But, virtual interviews come with their own particular challenges. Especially when it comes to technology and the environment. Whether you are new to virtual interviewing or looking for ways to improve, here are some tips to set your team and your candidates up for success.
Keep candidates at ease
These are uncertain times. Don't worry about overcommunicating when it comes to providing guidance to candidates in advance of the interview.
See our list below for some suggestions to share:
Tell family members that you are interviewing, and ensure pets are taken care of so there are no embarrassing interruptions.
Make sure the camera is at roughly the same level as your face, and look into the camera when you speak, not at the interviewer. Otherwise, it will appear like you are looking away, up, or down.
Find a location free of people and clutter, and make sure the lighting is appropriate for the time of day the interview will take place.
Dress the same way that you would if you were meeting the interviewer face-to-face. Default to appropriate business attire, unless the recruiting team tells you otherwise. Since you, the recruiter, will probably also be at home the same goes for you.
Get the technology together and do multiple test runs  
While Zoom is our primary video conferencing platform, many of the most popular tools are now being made available for free trials. Including Microsoft Teams, Google Hangouts Meet, and Cisco Webex.  Other reliable videoconferencing apps that work well on both ends include Skype and Workplace by Facebook's BlueJeans.  As you ramp-up to go virtual, here are some things that both recruiters and candidates need to keep in mind:
Make sure your camera and microphone work, and you are comfortable using the video conferencing platform. Do a trial run at the same time of day that you're going to be doing the interview so that you know exactly what the lighting is going to look like.
Check your Internet speed. For a clear HD video connection, you'll need to ensure you have the required bandwidth. Do a trial run in advance, and you can test your Internet speed at SpeedTest.net. Switching from Wi-Fi to a wired connection may improve speed.
Manage noises like sirens and construction that may interrupt your video interview. Apologize for any interruptions and ask for a few moments until the noise has subsided. You may want to mute the microphone if the noise is severe.
When considering platforms, keep in mind that those that are managed by your company may have restrictions for external personnel/non-employees based on IT settings and company network policies.  Google, too, may require the candidate to have a Google or G-Suite Account.
Create a virtual tour of your company
Since candidates will not be able to experience your company culture firsthand, consider other ways to illustrate your day-to-day workplace environment. Such as employee video testimonials, photos from memorable company events, or a video of the company workplace.  While it may require some extra resourcefulness and investment of time up front, these kinds of visuals can help candidates feel more comfortable about making a decision to accept a job from a video interview.
Make communication and engagement a priority
Considering the environment, candidates are very concerned about the job market and their ability to actually get a job interview, as well as the post-interview process. Send your candidates a thank you email the same day as the interview. Follow with a very detailed email containing information on next steps in the hiring process. Be clear that in many cases, delays are due to travel restrictions, not a hiring or need issue. This message may help build a stronger connection with qualified candidates and keep them engaged during the process.
In typical times, we want to meet candidates in person before making hiring decisions. But today it's all about getting ourselves comfortable hiring someone we've only met virtually. Or, risk disrupting the hiring process even more.
Covid-19 has changed our personal and professional lives in ways that were unimaginable only a month ago. As those of us in talent management know, social and economic crises hit the workforce hard.  While it may take a while for us to comfortably navigate this new norm, we've adapted before. With togetherness and perseverance, we will emerge from this crisis a little wiser and more resourceful than we were before.
---
Authors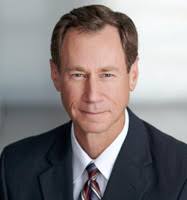 Mike Starich is the former CEO at Orion Talent, a provider of skilled talent acquisition, recruitment optimization and military hiring to businesses in manufacturing, supply chain, energy, healthcare and more. Prior to joining Orion in 1992, Mike served in the Marine Corps for seven years as a flight officer and Marine officer recruiter.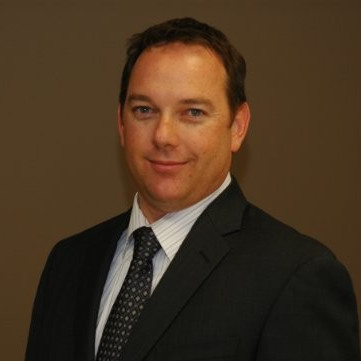 Jay Koranda is Recruiting Manager/Vice President, Operations, Western Region for Orion Talent. A native of Jacksonville FL, Jay spent 12 years in the Navy as an Electronics Technician, Instructor, and Master Training Specialist. Prior to joining Orion International in 2000, Jay was a Technical Trainer with Siemens Building Technologies.
Recruit Smarter
Weekly news and industry insights delivered straight to your inbox.