Fireside chat with William Tincup & Steve Lucas, CEO of iCIMS
So I've known iCIMS for like 170 years. They are a solid firm with wonderful technology and great people behind the scenes. I have seen them innovate on the product side of things as well as how they market their solution. They're active, well, super active within the HR and TA community. They're at every tradeshow and they deeply care about the wonderful world of work.
Since I've known them, Colin Day has been at the wheel as Founder and CEO. Well, he still has his hand on the wheel of course, but now as Chairman. Colin recruited his replacement to take iCIMS to the next logical level. Intro, Steve Lucas. Steve took over the reins of iCIMS in late February.
Steve brings nearly 25 years of extensive leadership experience in enterprise software to iCIMS. Along with a proven track record of driving global expansion and innovation. Steve has held senior executive roles at global enterprise software organizations including Adobe, Marketo, SAP, Salesforce.com, and BusinessObjects.
During Steve's tenure as CEO of Marketo, he led a multi-year product expansion and growth strategy. This has resulted in the acquisition of the company by Adobe in 2018, making it the largest acquisition in Adobe's history. Steve holds a bachelor's degree in business from the University of Colorado, is a published author and serves on multiple philanthropic and education boards.
I had the opportunity to chat with Steve recently as I wanted to get his take on the market and iCIMS in particular. He's a compelling person and I hope you enjoy the interview.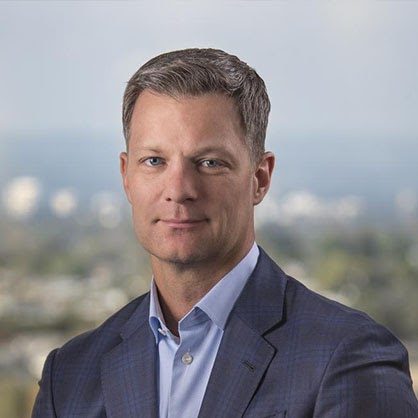 Q1: Work-related, what's keeping you up at night these days?
The predominant thing(s) on everyone's mind is twofold:
How do we adapt to the massive impact of COVID-19?
When will everyday life return to some level of normalcy?
I can't think of a similar global event in terms of scale and scope in my lifetime. This leads me to believe that the amount of change we will experience post-COVID-19 will directly correlate to the level of impact and disruption, which is incomparable in our generation.
I think a lot about "what will change" after all this and I believe it's worth understanding how companies are currently adapting. Some organizations are rapidly recruiting to meet the current demands within their business in response to coronavirus. This includes delivery services, warehouse workers, healthcare positions, and manufacturing.
Others are adapting to virtually hiring in this new business climate. While the news headlines are dominated by notable layoffs or furloughs, the truth is that the impact of COVID-19 is highly varied by industry.
The one common element across all organizations is the need to make quality hires.
In today's climate, having the right people in the right seats just got that much more important. As a result, virtual hiring and communication tools have become must-haves. If we've learned anything in the short time since the outbreak of this global health crisis, it's this. In order to remain productive, businesses must operate well in a partial or "all-in" remote work model. For many companies like Amazon, Target, Walmart, Domino's, 7-Eleven and Whole Foods, their productivity directly depends on their ability to hire anywhere, any time.
But like I said, change will come, rapidly. For many businesses, it will undoubtedly be in the thematic form of collaboration and virtual engagement.
Q2:
What's your short term (>3 years) vision for iCIMS?
We will continue to deliver an unmatched candidate experience and further enable organizations to make the perfect hire, every time. How? By enabling organizations to leverage our HR cloud platform for recruiting to accelerate digital transformation and the collaborative future of work.
In order to continue delivering and further expand on that, I see us deepening our relationships with our customers and bringing them even more value. We recognize that now more than ever before. Organizations need partners that they can lean on. With the right technology, support, and insights, they can make decisions today that will make for a better tomorrow.
Since joining iCIMS, I've focused on the ability to help our customers quickly address new demands. It illustrates the impact that a strong partnership can have in times of need. This will continue to be our focus as an organization.
Looking Forward
In terms of looking forward, we have a new initiative in place that I'm very excited about. I see this playing a big part in our journey over the next few years. We launched a Service and Advisor Partner Program. This program offers our customers access to the expertise and know-how that's required to stay ahead of today's dynamic recruitment landscape. To facilitate this program, we're regularly expanding our partner ecosystem to include industry-recognized service providers who are equipped to support employers in all facets of their recruitment strategy. Our belief is that when top technology is paired with elite guidance like our iCIMS methodology and talent acquisition maturity models, the results are simply unprecedented. I look forward to seeing how we continue to support and grow our relationships with our customers through this new program.
Q3: What's your long-term (<3 years) vision for iCIMS?
I know we'll continue along our road of product innovation. We've seen firsthand just how important emerging technology is. Especially as we move further along into the digital age. Our focus going forward will be on integrating iCIMS much more deeply into a range of collaboration solutions in use today across businesses. We'll also focus on inventing new ways to connect the perfect candidate with recruiters at the right time. Whether organizations need to hire one or 100,000 people.
Just this year, we made an exciting breakthrough in artificial intelligence by delivering an "ensemble" matching capability in job search and resume-matching. This will not only provide job seekers with a seamless and convenient experience, it will connect employers with more qualified candidates, faster. Bottom line. Companies will get to the perfect candidate dramatically faster.
Another large part of our story is expansion. We currently support 200+ countries and territories, and I see our presence in those areas growing. As the industry further embraces virtual recruiting and recognizes that it is the future of work, I envision iCIMS stepping in to provide global enterprises with localized experiences – from the moment a candidate lands on a job description to the time they're preboarded – through one platform.
Q4: You'll know iCIMS has reached its full potential when?
I am a firm believer that there's no such thing as reaching "full potential." There is always room for improvement and growth. I was drawn to iCIMS for a few reasons. One being the amazing growth in the customers we serve. Our cloud platform for recruiting currently supports 4,000 customers, including nearly 20% of Fortune 100 companies, hiring 4 million people each year. We have the potential to touch so many more lives, and we'll do it – through our investments in technology, in our growing global presence and in the fantastic people that power our day-to-day operation.
Q5: What advice do you give TA leaders regarding evaluating TA technology?
When evaluating a new technology, first consider your talent strategy. How will you attract, hire, onboard and retain the best talent in the world? Then look for a company that can help you create or refine your strategy, who also has the cloud platform and solution to support you as you grow and scale. (Admittedly, that's us!)
In this new world, we will all be asked to do more with less. We need solutions that free recruiters' time through automation to focus on the things that matter. We're hyper focused on creating the platform that gives recruiters the gifts of productivity and time, while providing candidates with something that they crave – a powerful candidate experience. Chatbots are a great example here, because they can answer basic questions, provide applicants with status updates and even schedule interviews. Our chatbot AI – "ARI" – answered hundreds of thousands of candidate questions in 2019, i.e. hundreds of thousands of questions HR teams did not have to answer, allowing them to place their efforts elsewhere. The best part is that with chatbots in place, candidates aren't confined to general business hours. They are able to interact with the prospective employer anywhere, any time.
Simply put, look for tech that's smart, addresses multiple needs and supports a mobile experience. Based on interactions within our platform, we've seen the number of applications completed on a mobile device increase by 309% from 2016 to 2019 – that's a huge indication of what today's job seekers want in terms of a candidate experience, and where we'll continue to head as an industry.
---
Authors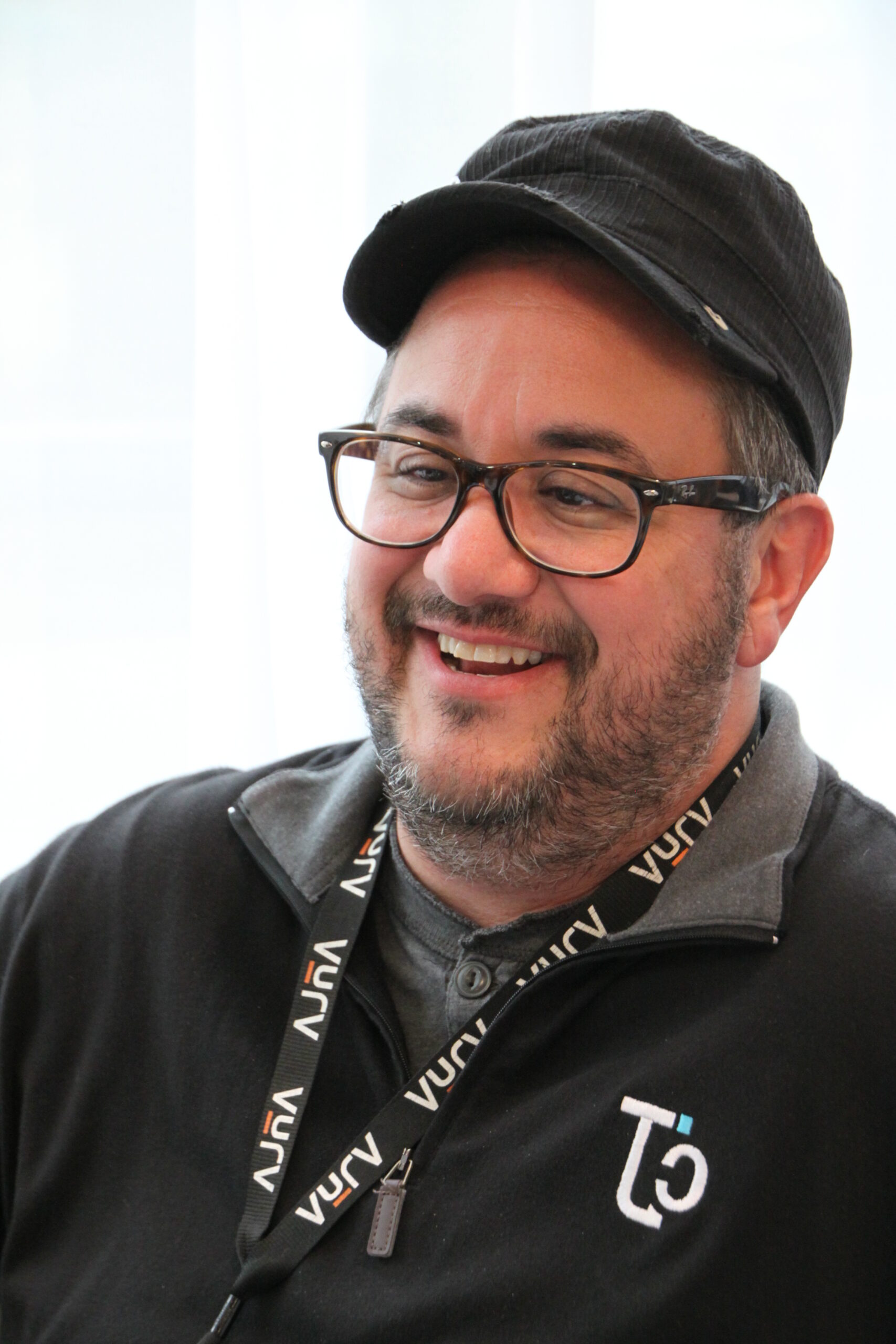 William is the President & Editor-at-Large of RecruitingDaily. At the intersection of HR and technology, he's a writer, speaker, advisor, consultant, investor, storyteller & teacher. He's been writing about HR and Recruiting related issues for longer than he cares to disclose. William serves on the Board of Advisors / Board of Directors for 20+ HR technology startups. William is a graduate of the University of Alabama at Birmingham with a BA in Art History. He also earned an MA in American Indian Studies from the University of Arizona and an MBA from Case Western Reserve University.
Recruit Smarter
Weekly news and industry insights delivered straight to your inbox.