Fireside chat with William Tincup & Randy Womack of Socrates
Those of you that know me, know that I love talking about the candidate experience and in particular the micro experiences or moments that make up the candidate experience. I strongly believe that we need to give MORE thought and action to the experiences our candidates, employees, and alumni have (or don't have) with our companies.
We need to orchestrate these experiences. We need to care enough to orchestrate. Well, that's the backdrop for this particular interview.
Meet Randy & Socrates.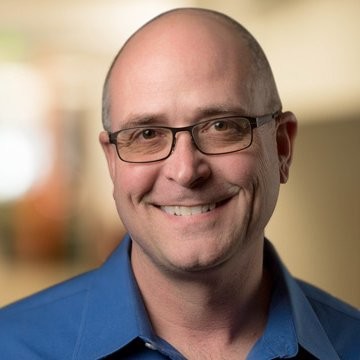 Randy Womack is Chief Executive Officer of Socrates.ai, providers of the Employee Awesome Digital Conversation Hub. He has over 20 years of experience in the Software as a Service (SaaS) marketplace and 30 years in technology and operations.
Before Socrates, he was CEO at Aasonn, an SAP Partner. He also served as Chief Operating Officer of Castlight Health, where he helped pioneer the Enterprise Healthcare Cloud. He led Sales, Marketing, Product, and Operations to a successful IPO in four years. Previous to Castlight, he was the VP of Operations and Chief Information Officer for eight years at SuccessFactors, an SAP Company, which built the leading solution for Cloud People Management.
Mr. Womack also held sales, technology, and operations leadership roles at Greylock, Digital River, and Dell, and he has had the rare privilege to help lead three early-stage startups to go public (CSLT, SFSF, DRIV).
I really hope you enjoy this interview and keep an eye out for Socrates. I really like what they're doing and the problem they're solving. Please enjoy.
Q1: Work-related, what's keeping you up at night these days?
Lately, it's watching how employers communicate with their workforce and knowing that these organizations were already hard-pressed to provide timely, relevant, and engaging content pre-COVID-19. Now, these organizations are completely overwhelmed.
While the separation between work and home life, which was just beginning to disappear has completely dissolved. Employees have to juggle family health, childcare, and schoolwork on top of calls and assignments. At the same time, employees need information that can be accessed quickly. With the absolute minimum time lost to searching. And without the frustrations of interpreting technical or legal prose.
Q1: Continued
Most organizations don't have team members whose sole responsibility is to author, publish, update, and circulate content to the workforce. Coupled with a lack of resources around evolving regulations and legislation, changes in business strategy, mergers, and acquisitions. It is no wonder that the typical "library" of documents or the "FAQ" page is sadly out of date and filled with difficult to understand jargon.
That means HR and service center staff spend hours answering basic employee questions, over and over again. This leaves them with little to no time for the complex issues that demand the full attention of their expertise. Employees who have grown accustomed to a fully on-demand personalized world of media, information, and products, are frustrated with the "You are caller number seven, we will answer your call as soon as possible" experience.
Given the technology and the SaaS models we have today, it makes no sense that companies cannot collaborate, share, and respond in real-time. For instance, many companies created their own COVID-19 material. They did the best they could on their own. Versus working with other organizations to compare what other workforces are asking and partner to create straightforward answers.
Please do not misunderstand. Company leaders killed themselves to get the information ready. They did a brilliant job doing their best to help their workforce. But it was very inefficient with everyone working in silos on the same problems.
Q2: What's your short term (>3 years) vision for Socrates?
Socrates.ai is an employee experience platform. Not a development toolkit. Designed to create a more consumer-like experience within the enterprise by:
Providing a single place for the workforce to go to ask questions or perform tasks, regardless of the channels they use.
Saving employees time on every interaction with the company.
Creating meaningful experiences in the moments that matter.
Just as Single Sign-On solved the problem of remembering usernames and passwords for all the applications and services in the enterprise. Our platform pulls all the apps, policies, services, and bots together while respecting the existing system of records. And then simplifying the employee experience for the workforce.
Socrates utilizes whatever technology or user interface creates the best experience. Whether that's straightforward answers or a conversation dialogue, digital walkthrough, or chatbot. To save the employee time and create a meaningful experience. We look at every request and task to determine what interface will offer the best user experience and then make it happen.
Once you start mapping anything a person could ask or want to do it in a large enterprise, it gets complicated quickly. A lot of the information is in documents or websites.
Socrates.ai has a text-processing engine that reads content like a human and answers employee questions, with a single response or in a conversation. Rather than an employee searching through documents. We do the document or web site processing automatically.
Q2: Continued
Hence, customers simply review the answers for accuracy and decide if they would prefer a more straightforward explanation than is often delivered by the policy. We also cleanse the content of old dates, logos, and conflicting answers, so we provide the customer with a clean update.
In the case of a crisis like we are experiencing today, we can publish content in near real-time and understand what people are asking and where the existing content has gaps. Workforce communication should be two way and close to instantaneous. Not one way, and rear-view mirror. Because we are a SaaS model and a platform, enterprises can share their experience or content with others. And, we can share best practices, trends, and lessons learned.
Socrates.ai also personalizes answers through integrations. Simplifying complex workflows with natural language and making cross applications interactions seamless. For example, a new mom has to deal with a lot of applications and services to have a baby. You simply cannot have a baby and take advantage of everything a company requires and offers in this instance from a single application or service. When you optimize in this way, you need to pull all sources together to cover the entire employee experience.
Q3: What's your long-term (<3 years) vision for Socrates?
Today, the market is really focused on giving accurate answers to questions. Personalizing the info when it comes from applications and services. Ultimately, saving people time. Some of the market is even exploring using memes or videos to make people laugh. It is a significant first step.
But as leaders, we have yet to realize the power of digital conversations. We need to move beyond standard corporate content like policies and informational portals into digital conversations. That share knowledge, experiences, opinions, and all the topics that people want to know from their colleagues and their company. We should be able to talk digitally to the company and understand the company's viewpoint as well as ask our colleagues questions without having to call, text, or email.
Digital conversations are powerful. And, in some cases, more impactful than a person to person conversation. For example, if you planned how you would answer your daughter if she told you that she was pregnant while she was in high school. Would it be the same answer you would give her the moment you walk in the door after a tough day?
Your answer might change if you planned what you would say to her in advance versus reacting at that moment. We see the same thing at work all the time. The words that a male manager says when they find out a key performer is going out on maternity leave are often suboptimal and different from the way they would respond if they were not in react mode.
Q3: Vision on the Digital Conversation
Digital conversations allow us to create and store information and knowledge that can be accessed 24/7. In private. While delivering our optimal message, lessons learned, or company viewpoint.
Our journey into digital conversations starts with the workforce being able to talk to the company and the company listening to what the workforce is asking. Digital conversations enable the company to speak to each person in the workforce directly. And not leave essential issues to the manager or matrix manager.
A simple example is tattoos. The hiring manager is super excited about their new hire who has tattoos sleeves. And when assigned to their first project team, the matrix manager asks this person to cover up and says that their tattoos aren't appropriate.
Which manager is right, and who decides? Whatever answer the employee receives will have a genuine impact on their attitude, engagement and longevity. The company should have a set viewpoint on tattoos and make it available via a digital conversation so the new hire can get the company's position at any time and in private with a simple answer instead of policy. There are many issues like this, particularly around culture, that should not be left to managers who have experiences and opinions that may or may not align with the company.
Q3: Vision on Work-Life Experience
In the future, leaders, managers and some people in the workforce will load content for the entire company to access at any time. Think about creating a repository of knowledge and experience that can be accessed by the workforce via natural language questions. Leaders will create digital versions of themselves that will make them more accessible and human than they are today while still sharing their insights and perspectives. It is not just leaders. It will be all the workforce.
Think about the general tribal knowledge in the workforce and the things only a few people know, like how to correct an error in the payroll the night before the payroll run. Now that can be available digitally in a simple question and answer format by the person who fixes it but had a personal emergency and is not available.
The other thing to think about digital conversations is the real-time and longitudinal data from these will be a new frontier. It will offer a whole new world of real-time responses, forecasting future problems and continuous improvement of the workforce. The difference versus our consumer lives is that in the enterprise, this digital content and conversation will stay within corporate guidelines, meet security policies, have permissions and be audited and reviewed for compliance.
Our work-life experience will change dramatically as we embrace digital conversations, with the enterprise experience moving beyond the consumer because the knowledge captured is beneficial to everyone inside the organization.
Q4: You'll know Socrates has reached its full potential when?
The workforce can digitally talk to the company and get straight forward personalized answers.
The workforce trusts the company to ask about any topic that is important to them as they do with friends and family.
When the workforce engages with the company, it feels like the Jetsons instead of the Flintstones.
Q5: What advice do you give leaders regarding evaluating technology?
Think long-term, be part of creating the vision, contribute and, most importantly, give back and collaborate with your colleagues to drive the technology forward. Often it is the vendor driving the market when it should be a consortium of leaders driving the vendors.
---
Authors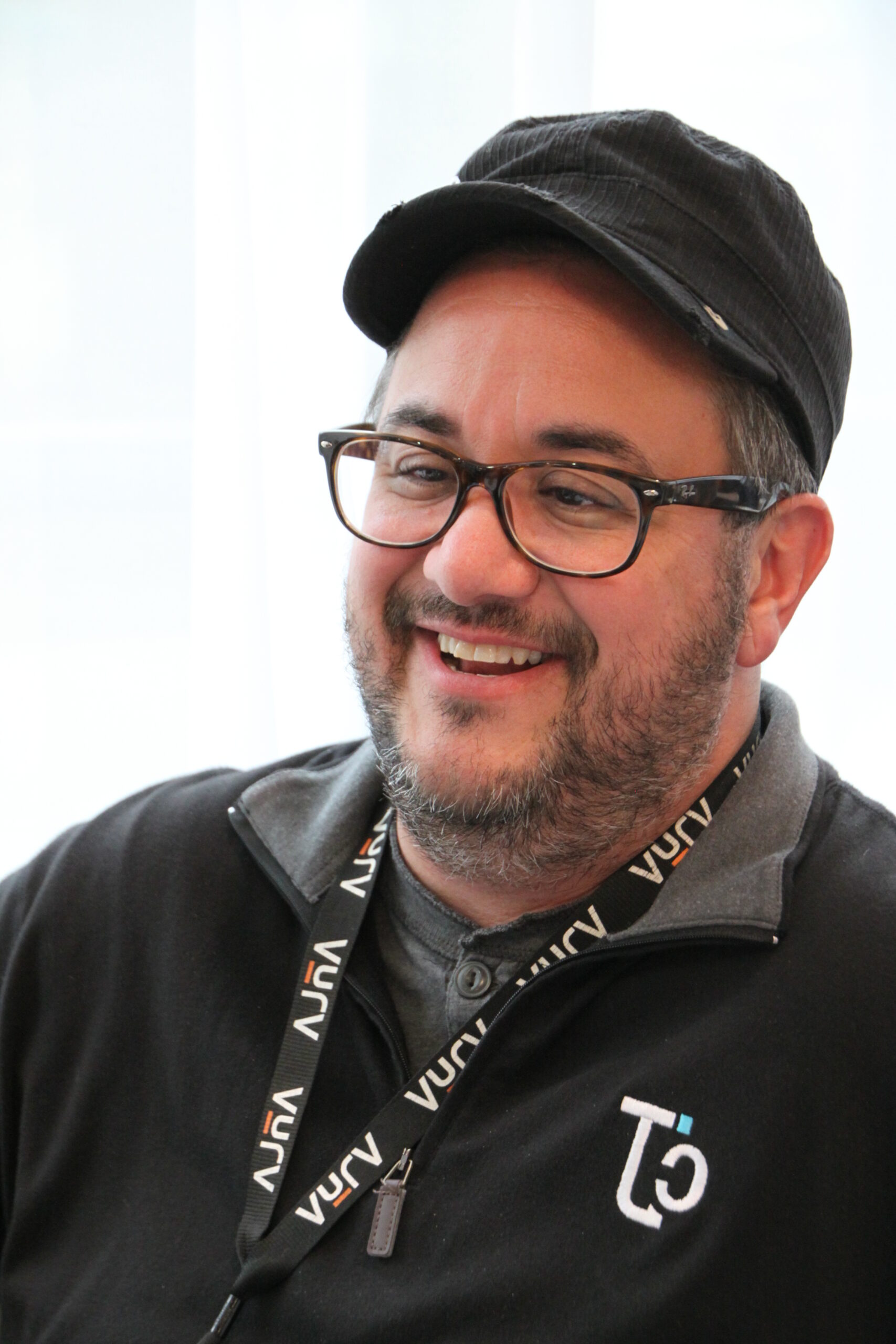 William is the President & Editor-at-Large of RecruitingDaily. At the intersection of HR and technology, he's a writer, speaker, advisor, consultant, investor, storyteller & teacher. He's been writing about HR and Recruiting related issues for longer than he cares to disclose. William serves on the Board of Advisors / Board of Directors for 20+ HR technology startups. William is a graduate of the University of Alabama at Birmingham with a BA in Art History. He also earned an MA in American Indian Studies from the University of Arizona and an MBA from Case Western Reserve University.
Recruit Smarter
Weekly news and industry insights delivered straight to your inbox.