If your business hires high volume, non-exempt workers, or your workforce is made up mostly of hourly employees, it's easy to assume that due to the inherent level of turnover these positions entail, actually engaging the front lines seems like a waste of time and resources. But in today's constantly connected, increasingly interconnected world of work, it's not just hard-to-fill or exempt workers whose voices matter when it comes to recruitment marketing.
Every employee at every level is increasingly expecting their voices to be heard – and are taking to channels like social media as an outlet to share stuff like labor practices, the candidate experience or company culture, and as every talent pro knows, when it comes to recruiting, word of mouth matters most. It's why referrals are so much more likely to get hired, and why review sites like Glassdoor are booming.
For hourly workers, the work related issues impacting their employee experience (and, consequently, your employer brand) are likely drastically divergent from the highly skilled, highly paid white collar workers that form the disproportionate focus of many organizations' recruitment marketing efforts and spend. But ignoring this critical employee segment can come at a steep cost – particularly as so many turn to social as a way to organize their efforts at driving increasingly agitated demands for higher wages and a better quality of life (and work) across the board.
The silent majority has found its voice.
This One Time, At Brand Camp…
If you're among the unanointed, Summer Brand Camp is the can't miss industry event for hospitality and food service leaders at some of the world's biggest brands. Hosted by hospitality industry think tank TDn2K and innovative digital marketing agnecy BTC Revolutions, Summer Brand Camp focuses on the intersection of employer and consumer branding, and brings together marketing and human capital leaders around the trends and topics that matter most to the current state and future viability of both functions.
One of the sessions I was the most excited to attend was not one of the laundry list of big time CEOs or compelling case studies which dominated the event's agenda, but rather, a breakout session on The Voice of the Employee, a panel discussion dedicated to helping talent and marketing organizations better understand the bigger political and economic picture impacting hourly talent today.
With mainstream news and public scrutiny increasingly shining a spotlight and pushing sentiment towards the adoption of what's looking like an increasingly likely boost to a $15 minimum wage ahead, along with the increasing impact front line workers are having on both employer and consumer brands now that their long ignored voices have found an outlet to air work related dirty laundry employers could previously keep hidden from public view.
The democratization and ease of communication social media affords hourly workers has put an additional onus on employers to listen, learn from and improve working conditions and worker engagement for this critical segment of the global workforce – a workforce that's often overlooked, but whose collective power – and collective voices – can no longer be ignored by employers.
The Voice of the Employee Panel was moderated by James Fripp, the Sr. Director of Diversity and Inclusion for Yum! Brands, and featured panelists Michael Vandervort, Executive Director for CUE, Inc.; Scott Hicks, Director of Business Intelligence for SnagAJob and Avery Block, Customer & Team Engagement Manager for Taco Bell.
The View from The Front Lines.
To give a bit of context for those of you unfamiliar with the dramatically evolving employment landscape and associated labor issues impacting the food service and hospitality industries, Vandervort gave some context on a few events that had happened in just the prior month, underscoring the breakneck rate of change. These included:
Nationwide Protests of workers from the nation's largest food service employer, McDonald's, whose fight for the $15 minimum wage has largely been tied to the plummeting market share in a space once dominated by the Golden Arches. This has caused revenues and shareholder confidence to plummet. The battle for an increase to a liveable minimum wage isn't one that only impacts the food service industry, however; it's one that's politically charged, with workers starting to come together and offer their employers a formidable foe whose arguments are beginning to dominate and shape the public conversation around this contentious topic.
Worker Walkouts due to the #FightFor15 movement weren't limited to McDonald's. Olive Garden workers, for instance, have banded together to challenge the $2.83 an hour they currently make with tipped wages, and like Popeyes' workers who staged a walkout from a restaurant kept at a balmy 94 degrees (hard for cooler heads to prevail in that kind of working environment), decided to speak with their feet.
Change Is Coming with bellwether decisions made last month by the cities of Seattle and Los Angeles to raise the minimum wages to $15 an hour, by far the biggest #Fightfor15 coup in terms of the number of workers impacted. Other cities, like St. Louis and Chicago, are exploring joining their ranks and voluntarily changing their pay rates ahead of what's expected to be an immediately impending nationwide increase. New York Governor Andrew Cuomo, meanwhile, announced the formation of a statewide wage commission, one he claims will help address the profound (and widening) income equality gap that's become so endemic so quickly.
Employees Voices' Are Powerful, as Ashville, North Carolina area food service employers learned when disgruntled area workers united to call public attention to predatory labor practices, proving that even while explicitly forbidden to unionize, they can present a united front by leveraging digital and social to ensure that their demands agitating change can no longer be overlooked.
What's Next for Non-Exempt: The Future of Employer Branding.
Fast food, fast casual and fine dining restaurants alike share common challenges in the months and years ahead when it comes to responding to the increasing demands and tightening pressure impacting their collective workforce, both current and potential.
Simultaneously, these challenges are being compounded by two other major conversations; an increased focus on improving candidate experience for hourly workers, and how to manage employment related social media policies, procedures, online employer brands and overall expectations.
Hicks addressed the candidate experience conundrum by highlighting how the hospitality industry lags far behind its core workforce demographic, one that's made up largely of Gen Y workers. 94% of this employee contingent report relying on smart phones to find and apply for jobs, but only 54% of industry jobs are optimized for mobile applications.
This trend isn't limited to the food service industry, however; when considering all major applicant tracking systems (ATS) and human capital management (HCM) solutions on the market, only 10.85$ of applications started via desktop are ever completed; for mobile, with a shockingly low 2.28% mobile completion percentage. Look at it like this: if 100 applications were begun by candidates via mobile devices, only 2 of them would ever get through the application process. Yikes.
Hicks pointed to businesses like Uber, Yelp and Facebook, which have emerged as potential candidate experience disruptors, given these have largely shifted the public's perception on what a good user experience looks like by hugely raising the bar and the UI/UX game.
Hicks challenged employers in attendance to rethink their hourly application process, and warned without a major shakeup to the status quo, those "rockstars" every employer is looking for are likely to look for gigs at other hourly employers who have successfully undergone a major overhaul to reflect the recruiting realities of today's digital age.
Make A Run for the Twitters.
Block, meanwhile, used her own experiences to offer attendees a wake up call on the importance of getting ahead of the competition – and the changing social landscape – by creating online experiences that are actually meaningful to actual employees. Taco Bell, for example, has a whopping 175,000 global team members, but still asks their employees to get involved in the online employer brand conversation in ways that are meaningful, relevant and collaborative.
Taco Bell, Block said, has a philosophy and strategy to empower employees to share their voices online through external communities and social platforms to let team members use their own words to describe how they live the company's culture of Liv Mas.
Block believes this success is largely due to the company's decision to eliminate boring or bureaucratic social policies and find a way to use the power of social to their benefit and change the conversation by finding an engaging way to "educate to mitigate."
Long story short: your employees are people, and people are online. When they're online (or when they're offline), people are social, and therefore, are going to be talking about your employer brand  whether or not you're listening – which means it's entirely up to your organization to proactively direct these conversations to something more positive and address concerns in an authentic, transparent and meaningful fashion.
Doing the Right Thing Is Not A Political Issue.
As someone who consistently watches and passionately engages in anything related to the political and HR landscapes alike, it's been a really long time since I can honestly admit I had any envy whatsoever for companies who continued to build their businesses on the backs of a minimum wage workforce.
Regardless of your political beliefs or affiliations, there's one thing we can all agree on: attracting, engaging and most of all retaining minimum wage, low skilled or hourly workers is almost always a losing battle.
That's why it's so important for organizations to improve their odds by taking a few simple steps to change the way they engage with this critical workforce segment, and offer some hope to the employees that, in reality, matter most.
Reinventing the candidate experience, giving employees an online outlet and the tools to give suggestions and share their experiences and actually listening to the voice of these workers – not to mention addressing their collective concerns and individual insights – are an important first step in making sure that even in a political environment out of their power, organizations can control the collective voices so critical to talent attraction and employer branding.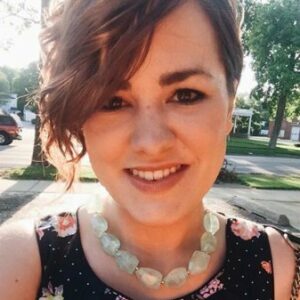 Lizzie Maldonado is a strategic social and content marketing professional with significant experience developing and leading B2B and social business functions, having served as Sr. Manager of Social Media for Radio Shack and the Starr Conspiracy, in addition to a long list of consulting clients.
Lizzie is a digital storyteller who uses social media and digital marketing to make B2B brands stand out with B2C panache. She writes about the truth in B2B social media atResnarkable and is a contributor to Social Media Today andThe Glass Heel. She was also suspended 32 times in high school. So she means business.
Follow Lizzie @Lizonomics or connect with her on LinkedIn.
---
---
Recruit Smarter
Weekly news and industry insights delivered straight to your inbox.