There are a bunch of sweeping stereotypes ascribed to Gen Y workers, and most of these generalities are generally completely false, which shouldn't be a surprise. Workplace generational theory is more or less a myth which uses confirmation bias and pseudoscience to sell consulting services, and there's little consistency in the many studies and surveys informing what amounts to institutionalized age discrimination.
That said, there is one truth that we hold self-evident about Gen Y workers that's actually objective and irrefutable: compared to other cohorts, Gen Y employees are basically the migrant workers of the knowledge economy.
The U.S. Department of Labor's Bureau of Labor Statistics has found that the average tenure at a company today for all employees is about four and a half years, which means overall, workers are actually spending an average of one year longer in their jobs than they were 15 years ago.
This finding not only flies in the face of conventional wisdom, but suggests that the conversation about the "free agent" and contingency workforce of the future is largely a construct being driven by the emerging workforce rather than larger economic or labor market issues. Compared to all other cohorts, Gen Y has an average job tenure that clocks in at just under 3 years, the lowest duration of any age group at any time since the DoL started tracking this statistic.
This can be explained by a variety of factors; obviously, there's increased competition for jobs at the entry level rungs of the corporate ladder, since unemployment for workers under 30 is approximately twice as high as 34-49 year olds, therefore creating a top and bottom heavy labor market whereby more opportunities exist for those Gen Y workers who actually have applicable professional experience.
Similarly, most entered the labor market during an economic downturn, meaning those who were able to find jobs likely did so out of situational necessity instead of long term career strategy, and are looking for the exits now that the market has shifted from talent surplus to demand.
But perhaps the most common reason, and one not often discussed, is the fact that Gen Y workers grew up in a post-pension era where the gold watch and retirement party effectively disappeared in favor of corporate restructuring, headcount reductions, offshoring and outsourcing.
For Gen Y, this Jack Welch era emphasis on profits over people were experienced first hand, as statistically speaking, most likely watched their parents, family friends and adult role models lose their jobs – and adjust their lifestyle – due to the dramatic shift in the employee-employer contract that happened to coincide with the two decades Gen Y workers came of age. Most grew up with no expectation of employer loyalty, and therefore, don't think twice about reciprocating when the next best thing comes along, since there's no guarantee of internal stability, growth or even security for the overwhelming majority of the workforce.
That said, for the few Gen Y workers willing to tough it out, the fact that many organizations are starting to put more focus and resources behind succession management and employee development than ever before should prove to be a boon, particularly as Boomer retirement rates accelerate and there's more room at the top as the longest tenured executives and leaders exit the workforce.
I personally kind of regret hopping jobs around as much as I did, although most of the time, I didn't have much say in the matter (I was recruiting during a recession), but the fact that job hopping is becoming so common doesn't necessarily mean it's the best choice.
Here are a few more reasons why I think ignoring the norm and sticking it out with one employer promises to pay off.
Making Time by Taking Time
Companies are really starting to become proactive about retention, which has led to many employers adopting highly creative, highly attractive incentives to workers as an enticement for proving their commitment. Take semiconductor chip manufacturer Intel, for example.
This Santa Clara based company recently initiated a program to reward its longest tenured employees by providing an eight week, fully paid sabbatical for all workers who have been with the organization for seven years. Which, as far as perks go, is a pretty sweet one – two paid months off to do whatever the hell you want.
This type of incentive has decreased turnover and increased internal mobility since its introduction, with employees now staying a median of 4.3 years, which is about twice as long as other tech companies' average tenure (compare this to Google's 1.1 years or Amazon's 1.0 years, for example). This sabbatical program effectively encourages long-term commitments to Intel while also providing a salient selling point when recruiting top talent – which, given the fierce competition for tech talent in Silicon Valley, allows this relatively venerable firm to keep, compete for, and win against the likes of Google, Facebook and the myriad other firms vying for the same finite pool of programmers and developers.
If this sabbatical program isn't motivation enough, this isn't a one off – employees earn additional sabbaticals for every seven years of tenure, which the company reports employees have used to fund overseas travel experiences, family time and even, in one case, to finally publish a long dreamed about novel. This perk is well advertised as part of Intel's talent attraction strategy, and sends a powerful message that Intel is a long term career destination, not just another tech job.
Other companies with similar sabbatical programs can be found across all industries, from eBay and MeetUp to Accenture and Deloitte; in fact, around 25% of Fortune's Best Places to Work have some form of sabbatical in place, versus only 5% of employers overall. This makes a pretty strong argument that there's a strong correlation between these sorts of incentives and a best-in-class culture, which, in terms of improved employee retention and satisfaction, suggest sabbaticals are one benefit every company needs to consider.
Paying It Forward
Other companies choose shorter term incentives administered at a greater frequency as part of their retention and recruiting efforts, with similarly successful results. One great example of an employer using short term perks as a long term strategy is LifeLock, the identity theft protection company.
New hires are immediately given a membership in LifeLock, along with stock options and other equity based incentive plans. Beyond these perks, the company also sweetens the pot with things like paid volunteer time (employees are given a full 24 hours of PTO to volunteer every year) as well as a tuition assistance program.
Other companies offering paid time off for volunteering include Dow Corning, Patagonia and Time Warner, all of which also offer tuition assistance. According to Katherine Smith, Executive Director of the Center for Corporate Citizenship at Boston College, research suggests these programs increase employee loyalty and productivity when incorporated into a company's employer value proposition (EVP).
"Their rate of turnover is lower, and they are more likely to stick with a company in down times, because the company is allowing them . . . to explore and express their personal values. With employees spending so much time at work these days, that's an important opportunity. It's proven to be even more important for the Millennial Generation."
In order to determine if these short term perks are worth the long term commitment, candidates should weigh the costs of these benefits against how much their experience and expertise are worth on the market. For instance, if you're already planning on pursuing another degree or spending a ton of unpaid time pursuing volunteer activities, these perks are a great inducement, but, as Smith points out, building some degree of flexibility into these programs is key to their success.
"If you're seeking to attract talent, you focus on those issues that are most important to current and prospective employees," she said, cautioning that it's imperative companies incorporate their own unique culture into these sorts of plans instead of simply replicating what other employers are doing. "It is not one size fits all," Smith said.
Friends with Benefits
As companies continue to cut back on formerly standard benefits like group insurance coverage or health care subsidies, you don't have to be creative about incentives in order to create a powerful competitive differentiation among other employers.
Those companies that offer insurance and health care coverage that beats market norms are increasingly seeing their average employee tenure increase, as workers realize the benefits of paid health insurance often outweigh the slight bump in salary of seeking a role in another organization who might not offer the same sort of comprehensive coverage.
One company that's a perfect case study for this type of offering is sales and marketing software giant Infusionsoft, which pays 100% of employee medical and dental insurance premiums, as well as 100% of short-term and long term disability premiums. They also fully cover the costs of premiums for a $100,000 life insurance policy that the firm buys for all employees and their family members, which is an increasingly appealing incentive for sticking around long-term.
Other companies who pay 100% of employee health care costs include Boston Consulting Group, Zappos, Whole Foods and Microsoft, all perennial players on Fortune's Best Places to Work List, proving that this is one benefit that's also a proven best practice for talent acquisition and retention.
So, when your employees are deciding whether or not its worth remaining at the same company for the long haul, it's important to consider how your benefits package stacks up and whether what you're offering is going to be enough to convince employees to stick it out. These incentives, coupled with supportive leaders and co-workers and room for professional development and growth, are proven ways to fight the job hopping trend that never go out of style.
Kind of like talking about recruiting Gen Y workers.
---
---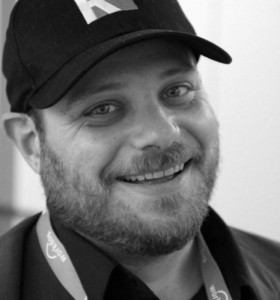 Matt serves as Chief Content Officer and Global Thought Leadership Head for Allegis Global Solutions and is a partner for RecruitingDaily the industry leading online publication for Recruiting and HR Tech. With a unique background that includes HR, blogging and social media, Matt Charney is a key influencer in recruiting and a self-described "kick-butt marketing and communications professional."
Recruit Smarter
Weekly news and industry insights delivered straight to your inbox.