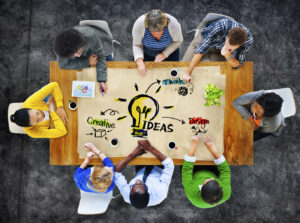 When we think of talent acquisition, we often think about the process of sourcing, interviewing and persuading top candidates to join a company.
However, talent acquisition is no longer exclusively HR's domain. Marketing departments also play an integral role in recruitment and marketing strategy – whether they realize it or not.
Here's why: The purpose of marketing is to drive consumer awareness, and all candidates are consumers. That doesn't necessarily mean they're customers of the company they're applying to, but they consume information about the organization across multiple channels as prospective hires.
From online reviews like Kununu and Glassdoor to the language used in job descriptions, overall brand reputation can impact whether candidates choose to join a company or not.
That's why managing brand sentiment – traditionally under the purview of marketing – is critical for talent acquisition success, because no matter how well an interview goes, outside impressions of a company will always factor into a candidate's job offer decision.
Here are some ways HR and marketing departments can collaborate on marketing strategy to attract top talent:
Marketing strategy DOES impact culture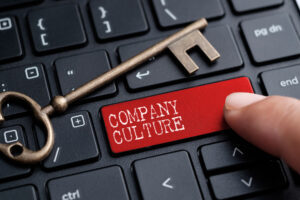 An effective marketing strategy goes beyond external branding, and the company values it promotes become absorbed into a company's culture – and culture is an increasingly important element in the workplace, particularly to Millennials.
One way to promote a solid culture is by carefully selecting the language used in HR and recruiting materials, which must communicate that it's an enticing place to work while reflecting the company's external brand. HR leaders should start by reviewing all candidate-facing materials, like job descriptions and benefit packages, and compare them with public-facing marketing resources.
This is important: While different languages may be appropriate for different audiences and channels, brands need to be consistent.
If your job descriptions are formal but your company's website, logo and branding are edgy and casual, rewrite them. Otherwise, it doesn't indicate a unified message and culture within the company – and your prospective candidates will notice.
HR and talent acquisition should also collaborate with the marketing department on using other resources to promote talent-facing messages, like the company blog.
Top candidates typically do thorough research about a company prior to taking an interview and often start with a company's website. This makes a blog an ideal place to issue stories that highlight the most unique parts of that company's culture and provide a glimpse into what it might be like to work at that company.
Blog content like this sometimes marks the very first impressions and connections that candidate's might have with a company – so the messaging throughout must be strong and distinctive. Apart from influencing candidates' perception of a company, these resources also help keep a company accountable in upholding their own values.
One more big thing: Taking control of reputation management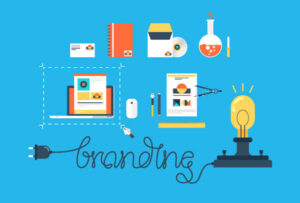 Thanks to the Internet, anyone can publicly praise a brand — or rip it to shreds.
Positive or negative online comments are sometimes enough to affect a candidates' perception of a company. For example, candidates who see a lack of considerate responses to customers on social platforms might have reason to believe that the company would treat them the same way, if they accept employment there.
That's why securing top talent is contingent upon marketing departments keeping a close watch on what their customers are saying and being diligent about responding.
Apart from monitoring sentiment, there's value in demonstrating that customer feedback is graciously acknowledged. It's a sign of a healthy company that can adapt to change – the kind of company that everyone wants to work for.
While HR departments don't typically control their company's social media strategy, however they can take ownership of their presences on career-related sites like Kununu and Glassdoor to both monitor and respond to online comments, particularly the negative ones.
Taking the time to respond to employee and candidate feedback goes a long way toward building an honest conversation around your company's value. HR leaders can also check in periodically with marketing colleagues to get an overview of what customers are saying, which can inform future talent-facing content.
Our current low unemployment rate means it's a candidate's market, and companies can't afford to lose out on top talent. That's why it's important for HR departments to work with their marketing colleagues to implement strategies that capture a company's unique culture and communicate a consistent message to candidates.
---
Authors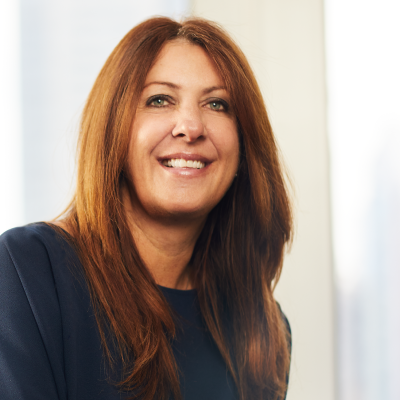 Kristin Kelley is Chief Marketing Officer for Randstad North America, and she leads the strategic direction for Randstad North America's integrated marketing initiatives involving branding, digital marketing, content, public relations, citation programs and enhancing the talent and customer experience. Kristin has served as an instrumental leader in driving business revenue through digital transformations and implementing Randstad's agile workforce in 2015. Additionally, she has been an ongoing thought leader, targeting demographic shifts in women's leadership and the growing millennial workforce. Her wide-ranging skill sets and data-driven strategies improve the way Randstad communicates the evolving world of work. Follow Kristin on Twitter @KKelleyRand or connect with her on LinkedIn.
Recruit Smarter
Weekly news and industry insights delivered straight to your inbox.