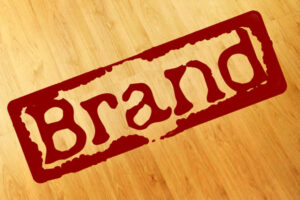 Here's a simple truth: Leading edge and "best place to work" companies recognize the critical need to synch up their talent acquisition strategy with their employer branding.
These companies achieve this synergy (and alignment) by reviewing their practices and incorporating numerous best practices into their plans. To align your talent acquisition strategy and your employer branding, start by asking yourself and your team, these 15 questions:

15 questions you need to be asking
Are our recruiters embodying (and promoting) our employer branding?
How well does our talent acquisition department know what our employment brand and employee value proposition are?
Are our recruiters and HR generalists sharing valuable content about our "Brand," i.e,. its culture, values, mission, goals, benefits, training, on social media?
How are we showcasing our hiring managers? And their attributes?
Are we showcasing our firm's opportunities? Do we do it on our careers page? Our on our Facebook page? Or do we give status updates?
Is talent acquisition truly working with other corporate departments in delivering the employer branding?
Are all company interviewers trained to sell our employer brand?
How – specifically – are our business leaders delivering on our employer brand promise and our employee value proposition?
Are our onboarding, induction, orientation processes showcasing — and highlighting — our organization's employer branding?
Are we working with our in-house employee groups to improve our candidate experience and our onboarding programs?
Are we showcasing our employer brand on college campuses with our interns and with our college and university employee contacts?
What influence does our employer branding have on a candidate's decision to join our company?
What are our current employees saying about our employer branding on review websites such as Glassdoor?
What do our alumni say about our employer brand? What's our percentage of "boomerang" hires?
What are candidates who "turn us down" saying about our talent acquisition department and our employer branding?
Employer branding can help you be a Best Place to Work For, too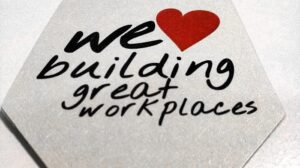 When you look at some of the firms on the most recent Fortune magazine's 100 Best Companies to Work For list you will find leading edge companies which have successfully answered these questions. They are sought after employers in any type of job market.
In a word, they are the most selective — and, they garner a lion's share of the best candidates.
Hopefully these questions will engender some analysis and focus on the alignment of your Talent Acquisition strategy with your Employment Brand.
Lastly, be aware of your candidate experience and social media. Given the rapid changes in technology we all experience, it's important to seek out the latest technologies because yes, they CAN dramatically improve your candidate experience and perhaps make your company one of the Best Companies to Work For some day soon.
---
Authors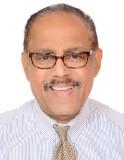 John "Johnny" Torrance-Nesbitt is an award-winning Global Employer Branding & Global Talent Acquisition executive with 15 plus years in building/leading global and regional talent acquisition and employer branding functions at several global Fortune 500 companies. He is global working in Global Employer Branding and was an Employer Branding Director at Randstad and has been Director of Employment Branding & University Relations at Monsanto in St. Louis for over five-plus years where he won four consecutive "Rapid Recognition Awards" for superior achievements. Prior to that, he was at Lockheed (corporate hdqts) in Maryland as head office Corporate Staffing Supervisor & Senior Recruiter, and he built the global recruiting forUnext.com, an innovative Chicago start-up. Johnny was also nominated in 2018 by his former organizational behavior professor, Dave Ulrich, for the prestigious "Employer Brand Leader of the Year 2018 (Global Leader Category.)" and by others in 2019. He is also a volunteer appointed a judge for Employer Brand Management Awards and the Web Marketing Association and a writer. Mr. Nesbitt holds a Bachelors in Anthropology from Amherst with Dean's List honors. While he lived in England, he engaged with the US Embassy there and has a citation from the U.S. Embassy in London for his assistance on "equal access for Americans to UK opportunities." He obtained his MBA in Finance in 1988 (and a Fellowship Winner) and then worked 3 years in Corporate Finance for First Chicago Capital Markets, Inc. You can follow him on Twitter @JohnnyTorrNesbi, or connect with him on LinkedIn.
Recruit Smarter
Weekly news and industry insights delivered straight to your inbox.