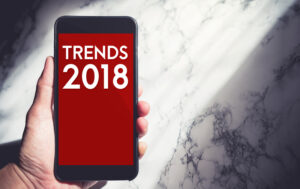 Effective talent acquisition and recruitment often top the list of priorities for organizations as they move into a New Year, and 2018 is no exception.
With unemployment in America continuing to decline (it's currently at its lowest percentage since 2000), the job market is becoming increasingly competitive. In fact, a serious labor shortage exists across the United States. It's not simply due to a mismatch in skills, but there are actually fewer employees available overall, especially in industries that most need them.
As a result of today's job market, recruiters and hiring managers are working to not only expedite the hiring process but to ensure they market their businesses accordingly and target the right candidate for the job.
Looking at best practices to consider in 2018 will help show hiring managers what they should be working on today in order to hire for tomorrow. While many of the anticipated recruiting trends in the New Year focus on the best use of technology, recruiters should also be sure to understand and improve upon overall brand perception to attract top applicants.
Let's dive into the top trends and hottest topics that will impact recruiters, HR professionals and hiring managers in 2018:
1 – Fighting against unconscious bias
Even when recruiters have the very best intentions to impartially evaluate a job candidate's skill set, competency in performing tasks, and the ability to align with the culture of their organization, they often still fail to do so equitably.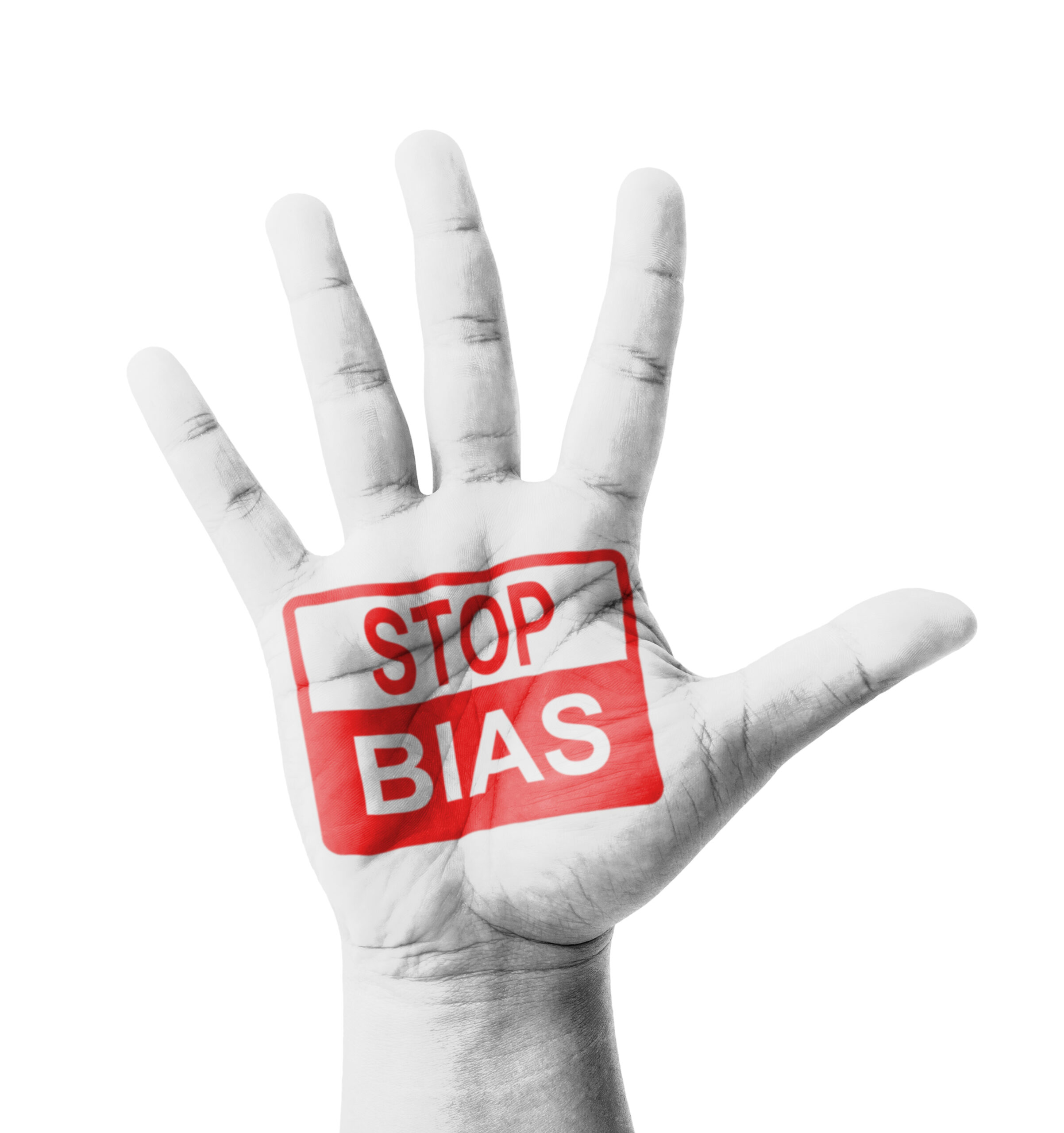 Unconscious bias very much persists in nearly all aspects of today's hiring processes. In fact, in 2016 the Harvard Business Review conducted studies that found when there is only one minority candidate or female in a pool of four applicants, the chances they will be hired are statistically zero.
It's an unfortunate reality given that bias is essentially hardwired into our nature. As humans, we find familiarity comfortable so we often unknowingly deem applicants who act and appear similar to us as a safe hire even when another candidate may be more qualified.
Finding ways to eliminate unconscious bias in recruiting was a hot topic this year and will continue to be a big focus for companies in 2018 as they work to ensure that factors such as sex, race or age play no role in hiring decisions. Companies like San Francisco-based OpenTable are even going public with their goal of encouraging fair employment and recruitment practices.
To combat this growing issue, innovative recruiters and hiring managers are shifting away from screening candidates through phone calls, instead choosing to utilize text messages to ask applicants top-of-the-funnel questions.
Text-based interviewing platforms like Canvas offer the ability to engage a candidate's de-identification feature to conceal an applicant's name and gender specific pronouns or words before sharing an interview transcript with a hiring manager. Additionally, text messages eliminate any voice recognition within a screening interview for added masking.
Texting candidates can be a game changer for allowing hiring professionals to put bias aside and focus exclusively on determining the right applicant for the job.
2 – In 2018, recruiters must think more like marketers
Considering the current low unemployment rates, employers now face an uphill battle to win over top talent.
The good news for employees is that they now have the luxury of being selective in their job search and picking a workplace with the type of culture and reputation that most aligns with their values. That's why, in 2018, recruiters should reinvent themselves with the mindset of a marketer.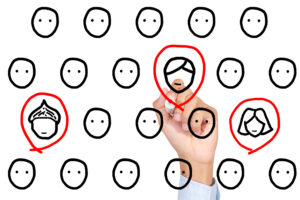 To engage the target job applicants, recruiters should promote positions as a product they're trying to sell to the workforce. One key component of this is to build and nurture a strong employment brand. This shows candidates what it's like to work within the organization and how they might fit into the overall work environment.
Text interviewing platforms offer a new way to promote a company's employment brand to prospective hires. When a candidate asks questions about the vibe of the workplace, the recruiter can film a quick video around the office on their phone and text it to them. Or with the touch of a button, the recruiter can send photos from recent company outings, documents outlining benefits or job descriptions.
Additionally, leveraging text messaging for candidate engagement can position organizations as innovative and forward-thinking and set them apart from their competitors who are probably still stuck on 1997 recruiting tactics.
Strong employment brands can make a huge impact on a business by building the talent pipeline, improving the overall quality of the hire and reducing cost per hire.
3 – Leveraging analytics to improve the bottom line
Companies today want to find better ways to oversee employees to advance business performance.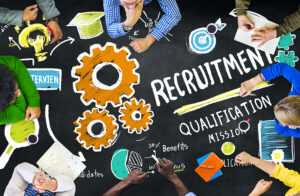 Analytics can help with this undertaking, and it can make a big impact on a company's bottom line. A study from IBM and MIT found that organizations that made high investments in HR analytics experienced 8 percent higher sales growth and 58 percent higher sales per employee.
Workforce analytics can improve policy, showcase insights on everything from hiring needs to candidate attraction and even provide an evidence-based perspective on challenges within the organization. For recruiters and hiring managers looking to explore analytics more in 2018, they should focus on:
Working with colleagues who are willing to accept new ideas with analytics and truly need them for various business objectives.
Starting small on more straightforward projects with a controllable scope. If all goes well, move forward with more difficult projects.
Nurturing relationships with other functions of the business, like finance or IT to ensure you make the most of the resources available for analytics.
When it comes to text-based recruiting platforms, recruiters can now utilize machine learning and natural language-based analytics to automatically suggest resource and response recommendations and more. These algorithms will also generate pre-built interview questions to increase candidate quality and reduce time to fill open positions. These new features accelerate the screening process for recruiters, enabling them to connect with more candidates daily.
These are just a few of the topics and trends impacting recruiters and HR professionals in 2018 as they work to avoid costly hiring mistakes. The New Year is sure to bring about some exciting advancements in the industry, and we're excited to be a part of it.
---
Authors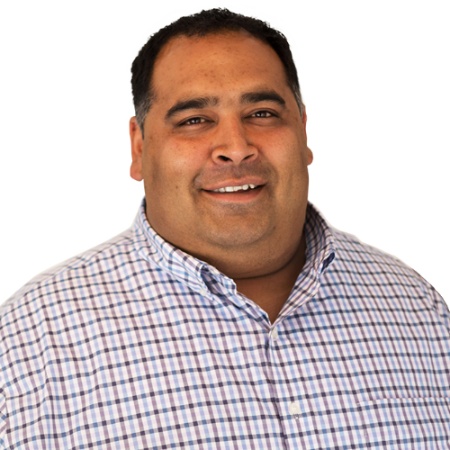 Aman Brar is CEO of Canvas, the first text-based interviewing platform that enables recruiters to screen more job candidates and market employment brands. With Canvas, companies have transformed their reach and engagement with talent by designing their recruitment strategies in a way that aligns with the communication preferences of today's workforce. You can follow him on Twitter @amandbrar and connect with him on LinkedIn.
Recruit Smarter
Weekly news and industry insights delivered straight to your inbox.