Once upon a time, remote onboarding was for employees who lived in distant locations. Not anymore. As more employers come to realize they can manage partially or fully remote teams with alternative methods to track progress and manage metrics, most companies are settling into some version of a remote workplace model. Talent acquisition is very much a part of it.  
Since COVID-19 sent workers home almost five months ago, one of the hardest parts of the hiring process to adapt virtually has been onboarding. However, it forced companies to adjust and create replicable solutions that work well digitally.
Take FTC Solar, a renewable energy company led by military veterans. FTC Solar is a growing company that needs to keep hiring, pandemic or not.
In early March – shortly before the virus escalated – several key new hires were made and others planned. This made it necessary to quickly develop a virtual onboarding program that kept new hires safe while making them feel welcomed and engaged from the start.   
No Time to Waste
With a very aggressive hiring plan already underway, FTC Solar's HR team got creative fast.
In two weeks, they put together a five-day virtual onboarding experience that not only provided the necessary training but also served to get new hires connected to their teams and confident about their roles and value to the organization.
As new hires start, every consideration is made to onboard them together as a group to jump-start community and collaboration. With this in mind, here's how the program works:
Pre-onboarding:
Once the hire is made, a laptop is shipped to the home, along with access to a 45-page employee handbook. The handbook includes all the information new hires need to get up to speed on company benefits, processes, and culture.
Day One:  
First on the agenda is a session with the Chief Human Resources Officer (CHRO) to complete the remaining paperwork. The CHRO can answer any immediate questions and review the schedule for week #1 on the job.
Next is a meeting with the direct manager and a few select team members to welcome new employees and review the training plan. Then, a virtual meeting with a member of the IT team is scheduled to ensure the laptop is up and running, all passwords work properly, and company intranet sites and folders are accessible.
An informal mentor is also assigned at this time to field questions and prevent feelings of isolation.
Day Two:  
The next day features a 90-minute new hire orientation presented by the CEO and CHRO.  Casual and interactive in style, a Zoom presentation tells the history of FTC Solar and its technology, and also shares insight into customer strategy and the business model. 
New employees learn more about company purpose by watching a video that shows how products are built from the ground up, and the value they bring to the environment and economy. There is also time spent reviewing benefits, rewards, and recognition programs. 
Every effort is made to create a welcoming environment that makes new hires feel motivated and familiar with the reality of the FTC Solar workplace. Questions are encouraged throughout the presentation, and employee feedback offered during the session is frequently used to update orientation materials for future sessions.  
Days Three and Four:
The focus now shifts to on-the-job-training (OJT), a critical part of the ramp-up process that is much harder to achieve virtually. It is far more difficult to observe people remotely, and the lack of travel significantly impacts organizations that need to get their people to field or customer sites for OJT. 
FTC Solar utilizes Microsoft Teams for OJT, relying on its screen sharing capabilities for an efficient transfer of skills and knowledge.  Trainers share their computer screens to demonstrate exact processes, and new employees can share their screens and repeat actions while the trainers observe. 
They also utilize Microsoft Team's recording feature to store training sessions on a shared drive so new employees can reference the training content at a later time. 
Day Five:
A virtual happy hour winds down the week. While some structure helps, the goal is to talk less about business and more about each other. Additionally, this is an opportunity for new hires to have fun and engage with their new colleagues and company leaders, share experiences, and tell stories about their wins.
A toast to the new employees at the end of the happy hour is a thoughtful and enjoyable way to close out a productive week.   
Taking a page from the book "First Break All the Rules," the two most important questions to be addressed when someone first starts a new job are: 
What are their expectations?

Do I have the materials and equipment I need to do my work? 
Dale Herron, CHRO at FTC concurs, sums it up this way: "You only get one chance to make a first impression. Make onboarding your first thought and not an after-thought. Our new employees really appreciate the time we take with them to ensure they are well prepared as they join the company. 
Do everything you can to elevate their experience and ensure that each new employee gets the information, tools, and resources they need to be successful from the start." 
---
Authors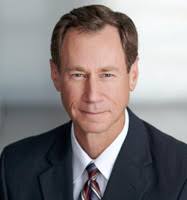 Mike Starich is the former CEO at Orion Talent, a provider of skilled talent acquisition, recruitment optimization and military hiring to businesses in manufacturing, supply chain, energy, healthcare and more. Prior to joining Orion in 1992, Mike served in the Marine Corps for seven years as a flight officer and Marine officer recruiter.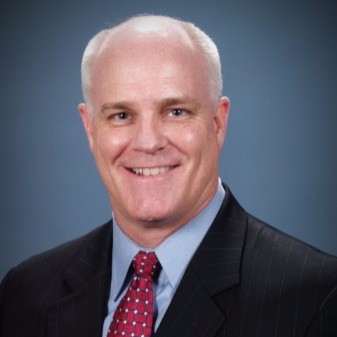 Steve Casey is Vice President of Client Solutions at Orion Talent. He has been a Sr. Partner of the firm since 2004, developing some of the firm's largest industry and client programs. Steve served as an Army Infantry Officer with the 101st Airborne Division, including service in the Gulf War-Operations Desert Shield / Desert Storm.
Recruit Smarter
Weekly news and industry insights delivered straight to your inbox.