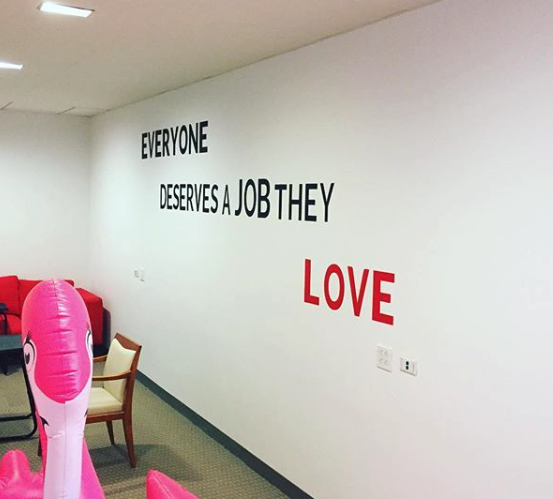 Little backstory on our history with Brazen at RD:
They have this cool sign (and flamingo) you see above in their offices
They carry about 35 employees, which seems truly respectable for a startup
All their sales team (who we met at HR Tech in Vegas) are cool people — and the team is fairly diverse for sales too, which is an awesome feature of the joint
Now let's get into product. Brazen bills itself as "a conversational recruiting platform," and/or "all-in-one chat software for recruiters." This is important for two major reasons. Ready?
The next major wave of people that need to be hired are — sorry, don't shoot me here! — millennials (who are already in leadership positions but will change jobs), Gen Z, and whatever we're calling the generation after that (current teens, essentially). Well, according to a new study that was done by Common Sense Media, here's what we know about these sets: 
This age group prefers texting over talking face-to-face with friends, the study found, with 35% choosing texting as their top choice of communicating and 32% preferring in-person conversations. Six years ago, in-person conversation was more popular (49%) than texting (39%).

Almost three quarters (70%) of teens use social media multiple times a day, with Snapchat (63%) and Instagram (61%) as the most popular. Facebook's popularity has collapsed with 15% listing it as their main social networking site, compared to 68% in 2012.
So, the people coming up to take over the workforce — who recruiters need to hire — are more into text and chat than, say, having face-to-face relationships. Gloss over what that might mean for society and focus just on recruiting. You absolutely need to be hitting these text spots, chat spots, etc. That's where the next waves of talent are. iCIMS acquired TextRecruit, remember? 
Think that one was a coincidence? It wasn't.
But the argument always goes … people won't trust chatbots and know immediately they are chatbots. That's also not accurate on either front. In fact, including to Salesforce — seemingly a company that would know this type of stuff, albeit they have chat features themselves and want you to believe it — 69% of consumers prefer chatbots for quick interactions. I'd buy that, especially if it's a choice between that and sitting around waiting for a human rep on a basic thing. Plus, Google basically faked a chatbot demo last spring and no one really noticed for a while. We're not as smart as we think.
One cool thing about Brazen is that recruiting teams can use pre-loaded chat questions to essentially screen out candidates, saving the recruiters some top-of-funnel work. And there's a cool scheduling feature — if a recruiter isn't available to talk live, the candidate can choose from a bunch of times in the future to connect with an actual recruiter. I am sure some other suites have that, but I hadn't seen it in many. Their tech is also strong. Who wants weak tech? Who even has the time? And you can pre-load it on a careers page with your own branding, etc? Remember: branding is super important to people.
All in all, a very strong player in the space — especially around reducing the giant, massive, super awful comms problems we all seen in our supposed race to "candidate experience." Give Brazen a whirl.
---
Authors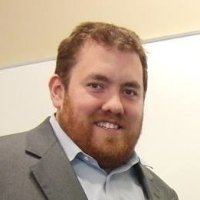 Originally from New York City, Ted Bauer currently lives in Fort Worth, Texas. He's a writer and editor for RecruitingDaily who focuses on leadership, management, HR, recruiting, marketing, and the future of work. His popular blog, The Context of Things, has a simple premise -- how to improve work. Ted has a Bachelors in Psychology from Georgetown and a Masters in Organizational Development from the University of Minnesota. In addition to various blogging and ghost-writing gigs, he's also worked for brands such as McKesson, PBS, ESPN, and more. You can follow Ted on Twitter @tedbauer2003, connect with him on LinkedIn, or reach him on email at [email protected]
Recruit Smarter
Weekly news and industry insights delivered straight to your inbox.