If you're like most recruiting and talent pros out there, you're probably sick and tired of hearing about "big data," a concept so seemingly complex that neither pundits nor practitioners can come to any sort of consensus on what the hell, exactly, "big data" even means to begin with, much less how to use it to actually improve the recruiting processes.
Many perceive having to confront the growing dilemma of what to do with big data as something that requires a ton of additional work or bandwidth, like social media or CRM, or the ever growing pile of additional tasks being added to an already overwhelming recruiting workload.
But the cool thing about big data is that it's already being generated, and if you've got any sort of ATS or HCM in place (which is to say, the overwhelming majority of employers), then you've already been generating terabytes of recruiting related data through your system.
Of course, the growing deluge of data pouring in through the recruiting flood gates isn't limited simply to a single system. If you've ever posted a job to an external job board, purchased a license to a resume database or have invested in any sort of point solution for sourcing or screening that sits outside your system, there's tons more potentially actionable analytics being automatically generated.
The problem with this, of course, is that these sources of data sit siloed, with widely differing benchmarks, reporting capabilities and data sets. This means that while these solutions are generating the same sorts of statistics and measuring more or less the same sort of stuff, like source of or cost per hire, their lack of integration and automated aggregation preempt being able to actually use big data to improve the recruiting process and ultimately make better hires faster.
As more and more employers invest in adopting a data driven approach to recruiting, the inherent lack of integration capabilities coupled with an explosion of systems generating both structured and unstructured information presents a pretty significant inhibitor to maximizing the potential recruiting ROI "big data" represents, particularly as it relates to predictive analytics.
When it comes to informing and optimizing you're recruiting strategy internally while executing successful recruiting outcomes externally, tying together all your insights all in one place just makes sense. And, naturally, we've got the numbers to back up our big data business case.
Big Data: Gotta Keep 'Em Integrated
As employers increasingly adopt analytics as an inexorably intertwined element of their talent attraction strategy, more organizations are seeing real value in the information and insights inherent to data driven recruiting.
A recent survey found that 92% of talent leaders who had implemented big data solutions were "satisfied" or "extremely satisfied" with the results, while 82% said big data "provided significant value to their organization" and their ability to recruit and retain top talent.
According to a 2014 Accenture study, one of the most common ways that employers are utilizing new data is to find new sources of candidates while optimizing and enhancing the candidate experience. The survey suggested this was also the area where recruiters were deriving the most tangible benefits from big data.
94% of talent executives report that they've successfully used big data to "moderately or extensively" identify new candidate sources; 90% say that big data has helped them retain current employees and more effectively acquire new ones, and 89% reported using big data to "moderately or extensively" enhance candidate experience, with 51% reporting "extensive, measurable benefits" to achieve measurable gains in using big data to build better relationships with better candidates.
As with any emerging technology, though, one of the biggest challenges preempting adoption are concerns related to not being able to integrate big data solutions with existing systems, or having the in-house talent or capabilities necessary to implement or manage big data programs.
The good news is, there are many systems on the market which offer seamless, simple integrations that are already built into their software, streamlining all of the aggregated information from multiple platforms into a consolidated view that offers a better view, competitive intelligence and actionable insights on what the available talent pool looks like for each respective position.
This can then easily inform a much more effective approach to sourcing and developing hard-to-find candidates who have the prerequisite skills you're looking for in a candidate, along with the personality and culture fit requirements that your stakeholders are looking for in a new hire.
If these candidates can be proactively identified through data driven recruitment marketing and sourcing initiatives, then it's obviously incumbent on individual recruiters to segue from high tech to high touch.
Big data can help uncover which candidates are worth investing the time in building and maintaining a relationship with, not to mention when and how to best communicate with those candidates to capture their interest and ultimately, convert them into hires.
Jumping Into the Talent Pool: Look Before You Leap
While big data is becoming increasingly complex, the right tools enable recruiters to more effectively manage hiring manager and candidate expectations by providing insights into the relative availability of talent, the best places to target that talent, and a better understanding into the background, experience and expertise most likely to translate into a successful new hire irrespective of the industry, job function or market for which you're recruiting.
With employers generating more data – which, naturally, often resides in HCM systems dedicated exclusively to capturing existing employee information without feeding that information back into a front end recruiting solution.
If your core HCM system doesn't integrate or interface with your talent acquisition systems, you're missing out on one of big data's biggest opportunities.
Being able to utilize employee performance data as part of a data driven recruiting strategy allows companies to go beyond simply collecting a pool of qualified candidates, but also the ability to measure and analyze those candidates against current and projected gaps in your existing workforce. Integrating these two core HR systems also allows recruiters to develop a "success profile" based on a better understanding of what a top performer or high potential employee looks like.
This profile can be used not only as a mechanism for more effective candidate screening and selection, but also as a way to better understand the key drivers and most effective messaging for candidates with similar traits, making engagement and conversion much easier throughout every stage of the hiring process.
The Future of Big Data Starts Now.
As any recruiter can tell you, having a million different tabs each opened to a different candidate database or recruiting tool is the norm, and that the dozens of different systems necessary for executing and tracking all recruiting related activity is one of the most pervasive pet professional pet peeves in talent acquisition today.
Having to switch between stand-alone systems and disparate point solutions, each with different log-on credentials, inconsistent UI/UX and drastically diffuse dash boarding, benchmarking reporting capabilities, coupled with the inability to integrate with the other overpriced systems you've patched together as part of your process, just plain sucks – and inhibits actually being able to apply big data to better outcomes.
Instead of being able to go to a single source of data and investing energy in interpreting and acting on aggregate analytics, already overloaded, overwhelmed recruiters must manually track and compile all this information, which means doing the bare minimum with big data is already too big of an ask to begin with.
If this sounds like the recruiting hell you live in, you're not alone; having to manually compensate for the inability of these systems and sources of hire to automatically interact is one of the most common challenges facing talent practitioners and leaders today.
65% of recruiters reported the lack of automated systems integrations as their biggest technology headache in a recent survey, and 72% reported that this lack of consolidated data and aggregate analytics represents one of their biggest hurdles in adopting data driven recruiting processes and procedures.
Get With the System: Solutions for Streamlining
There are a variety of different products out there on the market that automate and consolidate all recruiting related data into a standard, centralized source that lets recruiters more easily interpret, understand and tell a much more complete story – and what you could be doing better – to build the best possible relationships with the candidates, clients and colleagues who represent the key stakeholders in the hiring process.
One such tool, CareerBuilder's BDAS (which is a badass acronym for 'Big Data Analytic Solution'), offers a great example of how integrating disparate data sources into a single system can help generate some actual meaningful methodology into the metrics madness. This analytic solution can help companies visualize, measure and optimize their recruiting strategies and see what's working (and what's not). You don't have to be a data scientist to do it.
I mention the CareerBuilder product not because this post was sponsored through their largesse, but because, as I wrote in a recent post, the repositioning of CareerBuilder from their traditional job board model into a fully integrated, enterprise grade recruitment platform has succeeded primarily due to their industry leading analytics solutions, which were greatly enhanced by their acquisition of Broadbean just over a year ago.
While most knew Broadbean as simply a job distribution tool, the fact is that as a middleware provider between the manifold ATS/HCM systems and recruitment advertising sites and job boards with which they integrated ultimately generated a firehose of data and performance benchmarks across external sources of hire and internal systems. Their already robust reporting product, mixed with the reach and broader product offerings in the CareerBuilder suite now allow users to bring together data sets from many different sources on one screen with fully configurable, clean dashboards that can help any recruiter tell the narrative of their entire recruiting program.
The data visualizations of their BDAS tool, which I demoed at this year's HR Technology conference, were among the most impressive – and easy to interpret, configure and customize – of any recruiting technology available on the market (including companies whose entire products are point solutions dedicated exclusively to "big data." I don't normally pimp products, but seriously, this is one that's worth checking out if you're looking for a way to leverage the science of data without having to hire a data scientist to do it.  See the above screenshot for a simple look at how simple, yet powerful, this tool truly is. And I'm really not just saying that.
A recent poll showed that only about 15% of enterprise recruiting organizations feel like they're making the most out of big data and "fully utilizing" the full capabilities of talent analytics available to them.
This fact makes a strong business case for bucking the trend of systems proliferation and focusing on consolidating solutions so that they can better utilize analytics for decision making while not making significant additional investments in buying even more solutions to help handle the fact that you've likely got too many tools and too much technology as it is.
The formula for big data success means keeping systems as simple as possible. You don't have to do the math to see why integration is common sense. Unlike, say, figuring out what to do with this whole analytics and big data thing. At least it's pretty obvious where you need to start.
To learn more about how CareerBuilder's Big Data Analytics Solution can help solve your biggest recruiting headaches, click here. 
Disclaimer: Recruiting Daily was compensated by CareerBuilder for this post. But their data and action items are actually pretty priceless, so in this case, the facts and opinions contained herein do, in fact, represent those of the publisher. Because we're all about making candidate experience better, too.
---
---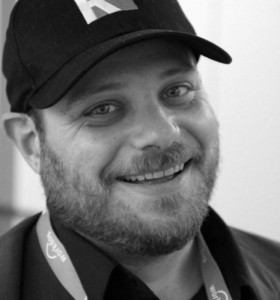 Matt serves as Chief Content Officer and Global Thought Leadership Head for Allegis Global Solutions and is a partner for RecruitingDaily the industry leading online publication for Recruiting and HR Tech. With a unique background that includes HR, blogging and social media, Matt Charney is a key influencer in recruiting and a self-described "kick-butt marketing and communications professional."
Recruit Smarter
Weekly news and industry insights delivered straight to your inbox.