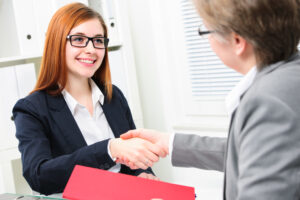 As a hiring professional, you have a lot of responsibilities, and fostering a better candidate experience is one of them.
Your job is to find the best fitting, most suitable candidate, but you are not completely sure that the candidate for the job you really want also wants you. Chances are that the candidate you would like is not interviewing with just your company. He or she may be interviewing with a lot of other companies.
Therefore, it's very important to make sure you know how to properly sell the current position — and your company — to candidates. In an era where people are racing for the top jobs, it is necessary to create a very positive candidate experience.
It's important to know how to create a positive candidate experience and avoid the five (5) most common mistakes hiring professionals make. Here are the most common mistakes that can damage your candidate experience, and, how you can avoid them:
1 – Not giving a taste of the company's values and culture
This is a very common mistake employers make with candidates. You should endeavor to introduce the culture of your company to your candidates.
This helps in creating a positive workplace experience.
The first thing you will be doing after meeting a candidate is asking a lot of questions. But, you should do something besides  just talking to the candidate.
You should be able to try something different which will make the candidate aware of the work place and its cultures and values which it holds. Candidates will see you as a different kind of a company altogether if you can manage to do something completely out of the box.
2 — Not sharing all the negative aspects of the job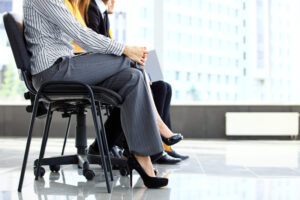 This is another big mistake that TA professionals make.
You should be open and honest with the candidates, then they will feel that they are being offered a position which will cater to their needs. Sharing this type of information with them will also help you to understand how they would react or operate in various situations.
3 — Neglecting passive candidates
This is something you must avoid at all costs.
You should not neglect the needs of passive candidates and instead work with them to help them understand your company better. You should be able to successfully engage them in your company and make them really want to be a part of it.
And when you fail to land a passive candidate, you should make sure you spend a lot of time digging into your post interview questioning and communication.
4 — Not giving a tour of the office
Sometimes, not giving candidates a tour of your office can reflect badly on you.
When you show your candidates around the office, you're creating a certain level of transparency with them. It helps if they will fully understand how they are going to work, where they are going to work, and, will feel that you have absolutely nothing to hide.
5 — Not properly reading a candidate's body language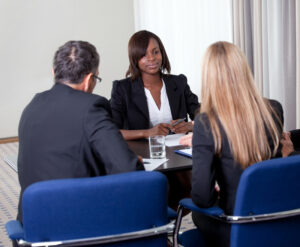 Not properly reading a candidate's right body language can prove to be a vital loss for you.
It's important to be respectful with your candidates and make them feel comfortable and at ease. Ask them about their hobbies and passions, and be inquisitive on factors which make them happy. Try to show concern and respect for your employees, and then see how their body language changes as you talk to them about these issues.
Do they open up, or, do they tighten up when you talk to them about these things? How they react will tell you a lot about them and how they might fit into your environment.
You NEVER want to damage your candidate experience
These are some of the common ways in which you may be damaging the overall candidate experience for your employees and you should definitely make sure you work to find ways to improve upon them.
Are there any such mistakes that you have made in your organization? Share with us in the comments.
---
Authors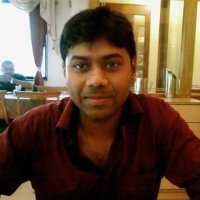 Vishal Amberkar has over 12 years' experience working across industries, planning and implementing business growth strategies in the digital space. Equipped with a MBA from the Department of Management Studies (Pune University), his present association with AssessHub is about contributing to thoughts and sharing key insights on improving the Human Resources and recruiting function and sharing ideas about the same through the AssessHub blog . You can connect with him on LinkedIn.
Recruit Smarter
Weekly news and industry insights delivered straight to your inbox.