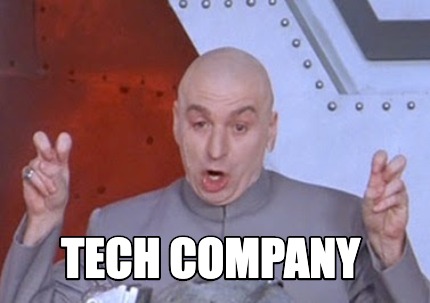 We aren't a "–insert term here—" we are a Technology company!  
Heard that line before?  The first thing I would say is, don't play along. 
How do you recruit differently now that you are hiring for a "Tech Company?" 
There are a number of things but I will narrow it down to three.
Reason # 1
Everyone is a tech company. 
Nearly every company I've worked, and probably you, have worked for, says they want to be seen this way in the market.  Fine okay, you are a tech company.  How is that reflected in your recruiting process?
Do you have an advanced AI Chabot sourcing and screening your candidates?  Do you have automated interview scheduling?  Does your CRM automatically scan your ATS for candidates that might be a fit for your new roles?  Do you have automated coding challenges or video interview platforms?  Are you using a programmatic advertising platform for your jobs?
If the answer to those questions is no, or mostly no I would suggest that even if you are a technology company, no one applying would be able to tell. It is difficult to sell yourself as a technology company that is innovating in the market if your system still makes candidates upload a resume and then add their work history to their application.
If your hiring process looks exactly the same as it did 10, 5, 3 years ago you are losing your credibility with a candidate.  It is hard to sell a candidate that this is a truly innovative place where technology is embraced if your process is nearly the same as everyone else's for the last decade.
Conversely, if you are out ahead of the market why would you want to advertise yourself the same way as all your competition who say, but don't show, they are a tech company?  This leads me to my next reason
Reason #2
If everyone is a tech company it doesn't really mean anything. 
Now I can understand the motive here.  Companies don't want to be seen as Banks, or Government Contractors or Manufacturers because people don't necessarily instantly think of these places as being hubs of technological advancement.  However, the unchallenged thought process is that somehow adding technology would seem to make the company more innovative and thus more attractive and interesting.
Following this thought process can you even tell me clearly what a "technology company" even means?  Every company on Earth uses technology to some extent to operate.   Stone Axes are technology but by no means in this day in age would that also count as innovative.  Additionally, if you are using recruiting's stone axes you are going to fail at selling yourself as a technology company anyway.
I get it you want to stand out from your competition but I would suggest that the best way to do this isn't to try to change the perception of your industry or your company.  I believe the best way to get candidates to notice you is to just tell your story in your voice.
There are better ways to sell your company that will not only be more accurate but help combat the fatigue and cynicism of a lot of candidates.  They are, and so are you, used to big words and promises that ultimately do not deliver.  If you sell yourself as an innovative technology company from the beginning and from the beginning you are just like everyone else… for the last 5 years, you have already lost your credibility. All this does is tell the candidate from the beginning, we say things we don't really mean. Remember, you never get a second chance to make a first impression.
Reason #3
If you want to differentiate yourself, be authentic and different. 
Instead of saying, "we are a technology company." Try instead, "we are a big data company with big ideas."  Or, "we are aspiring toward AI."  The way you position yourself shouldn't just be a statement of fact but a way to tell your story in a sentence.
Humans respond to and remember stories better than they remember facts.  In the US alone there are over 7 million open jobs and nearly 1 million open jobs in IT.  If you want to attract the best talent you need to tell a story that sticks.  We are a Technology Company isn't a story and it isn't going to stick.  So I understand where this motive comes from but to me, it is nonsensical to work to move your company from one herd into another.
Ultimately this is your voice and if you want it to stand out it has to be different and true.   If you are stuck, talk to marketing, they happen to be great at this stuff, or at least they should be.  The best way to stand out is to tell a compelling authentic story, you know, your story.
In Summary
The goal should not be universal attraction.
It is okay if your brand doesn't appeal to everyone.  Culture fit works both ways.  It is heartbreaking to hire a candidate only to watch them suffer and eventually leave because they don't enjoy the work or the environment.
The point is not to be universally appealing but appealing to your audience.  Sounds like good marketing to me right?  A good example is SpaceX.  If you interview there you will be told, our mission is to get humans to Mars and we work crazy hours to do that.  If that is your mission we'd love to have you if that isn't your passion we wish you the best of luck.  Guess what? Everyone knows who they are and what they do.
Also, and more importantly, it has helped them assemble a team of genuine enthusiasts who are engaged.  This isn't just a matter of branding and talent attraction it really is a matter of company performance.  In July 2009 SpaceX launched its first rocket.  It exploded.  By February of 2018, they had not only launched the second most powerful rocket in human history, but they had also invented reusable rocket technology.  In this case, having the right people literally made a world of difference.  In less than 10 years they went from being worth 0 dollars to more than 33 billion dollars. They don't have to sell people that they are an innovative technology company. Everyone knows who they are, what they do and what they are about.  After all, isn't that the point?
---
Authors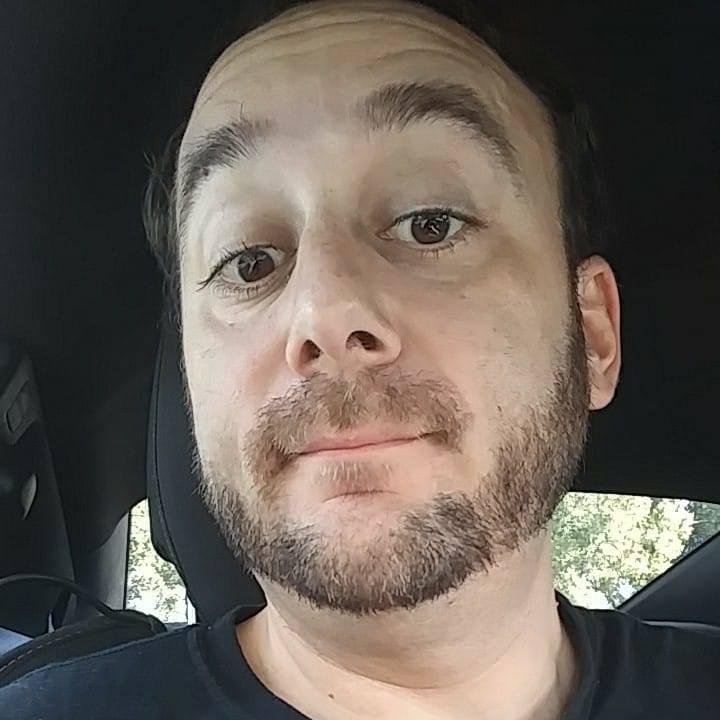 Mike Wolford has over 15 years of recruiting experience and is currently the Director of Analytics at Wilson HCG. He has worked with such companies as Allstate, Capital One, NPR and Twitter. Mike has also published 2 books titled "Becoming the Silver Bullet: Recruiting Strategies for connecting with Top Talent," and "How to Find and Land your Dream Job: Insider tips from a Recruiter." An active member of the recruiting community, In 2022 Mike spoke both at SourceCon and HRTX in an effort to help elevate the level of professional skills. Follow Mike on Twitter, or connect on LinkedIn.
Recruit Smarter
Weekly news and industry insights delivered straight to your inbox.