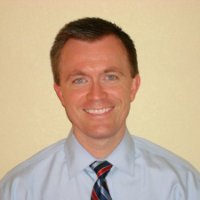 While concepts like employer branding, company culture and social and mobile recruiting seemingly dominate the discussion about the themes, topics and trends changing the face of recruiting and hiring, when the focus moves from high level strategy to front line execution, the biggest changes (and challenges) facing most real recruiters seem to be decidedly less sexy, although infinitely more important.
And no issue is more pertinent – or more pressing – to the staffing industry than the implementation of the Affordable Care Act, often referred to as 'Obamacare.'
The ACA, of course, mandates health care coverage for all Americans, including the estimated 2.9 million workers per day – or 11.5 million workers every year – placed temporary or contingent jobs through staffing companies, a significant percentage of the overall U.S. workforce that's projected to grow significantly over the years to come. But while business is booming, the costs of doing that business, at least in the foreseeable future, are inexorably intertwined with implementation and compliance with the ACA.
Few companies understand the implications of this legislation better than Bullhorn, whose recruitment software provides the backbone for the back office at over 5000 staffing firms while serving as the system of record for over 200,000 frontline recruiters.
Recruiting Daily recently spoke with Sean Harrington, Bullhorn's Manager of Back Office Projects, for a behind the scenes look at how the Affordable Care Act is affecting the staffing industry, what staffing professionals need to know about this landmark legislation and why choosing the right technology can play such a critical role when it comes to ACA compliance.
As contract staffing and temp agencies start to consider the implications of ACA, what should they be looking for in technology to support them?
Sean Harrington, Manager of Back Office Projects – Bullhorn: Staffing companies fall amongst the list of industries where the ACA conditions and metrics pose the most complications. Primarily this has to do with the temporary nature of the employment arrangements as well as the fluctuating hours a temp may work.  Both of these scenarios pose challenges not only to the staffing firm but also to the government in regulating these cyclical business models.
There are many areas in which technology can make the ACA compliance process much easier for staffing firms.  In particular, the four most important functions that a software tool can provide a staffing firm in terms of ACA readiness is:
1.  Calculating the average number of hours an employee has worked over a period of time
2.  Reporting on the total number of accrued hours an employee has worked over that same period of time
3.  The average wage of a temp, which will help the firm shape their benefits plans so that they comply within the definition of an acceptable cost.
4. Helping the company decide if they should use the 'look back period' of 3 month or 12 month period to determine eligibility
What are the key points of ACA that a staffing firm should be considering?  Which of those should be addressed through technology?
The most controllable components of the ACA that a staffing firm should be focused on are:
1.  The length of the look back period that the firm chooses, since this will have ramifications looking forward
2.  The decision to "pay or play" – meaning to provide health benefits or simply pay the penalty
3.  The amount of coverage that the Staffing firm should provide, should they decide to offer benefits instead of the penalty.
4. Employment decisions on candidates that are "cusp", meaning they don't qualify today under ACA, but by placing them in the job you have today, they will qualify.
While each one of these items doesn't completely rely on technology, a firm with a solution in place that can automate these components will not only remain in compliance but will also find themselves at a competitive advantage.  Rather than spending a bulk of 2014 hashing these items out, those companies with technology in place will be able to stay focused on growing their businesses and increasing revenue.
What makes a full time employee?  What is the "look back" and how does that impact a staffing firm?  
According to the ACA, a full time employee is someone who works either:
1.  A minimum of 30 hours per week
2.  130 hours per month
3.  A total of 1,560 hours in a year
The "look back" period is designed to help employers with fluctuating workforce determine what the true "full time" headcount is over a given period of time.  The results of this look back will determine the company's obligation for the number of people to provide health insurance coverage for – or the number of penalties they will pay.  The length of the look back can be as little as 3 months to a maximum of 12 months.
The length of the look back period determines the length of future time that the companies will be obligated to provide coverage for that headcount looking forward.  The general consensus among most staffing firms is that the longer look back is more beneficial.  The reason is that the longer period will eliminate many shorter term employees from the equation; whereas a 3 month look back might skew the numbers if that firm had a larger amount of temps working consecutively over that 3 months.
What should have already been done in 2013, what do you need to plan for in 2014 & 2015 – is there a simple checklist? 
Unfortunately, given the fluid changes in how Washington is dealing with ACA, any defined lists have been adjusted due to delays. So while the employee mandate and employer mandate have been pushed until 2015, now is the time for companies to:
1.  Begin their look back process to see how their numbers begin to compare
2.  Plan for any healthcare coverage – both from choosing which Insurance company to go with as well as the level of benefits
3.  Most importantly – start determining how the additional cost and burden is going to be absorbed.  This will most certainly be some form of pass off to the clients as well as ways to streamline their operations to account for the reduced margin.
Companies also need to start looking at their Master Service Agreements to make sure that any agreements being reviewed now that are multi-year contracts take into account any plans for fee increases due to the costs of ACA.
How do you determine if your front office software is providing your recruiters with accurate information about hours worked by your contractors?
Any software being used to help companies track the metrics listed above should be able to provide detailed data down to the weekly level per placement.  This data should be easily accessible and in a controlled and secure format in the event of any audit reviews. Integrated data is essential, not only timecards provided by the staffing firm, but also accurate capture of time entered via VMS.
How do you ensure your back office staff has accurate data on you contractors?  What can be done to ensure that both your recruiting team and back office team are operating off of up to date, accurate data on your contractors? 
For staffing firms, capturing and storing data at the timesheet level is a great way to make sure that the data is accurate.  The timesheet should show the details of when the employee submitted the data as well as the Manager approving that data.  Any changes that have occurred to that data should be contained in a controlled audit trail showing date and time changed, the user and location.  That way, no accusations of manipulating timesheet data to avoid full time status can occur.  All data should also be contained in an end-to-end system, that way the retrieval of that data and audit visibility is easy to retrieve.
Backwards looking reports, vs predictive forward looking analytics – what can each do for you?  Why might you adopt one over the other?  
Both of these types or reports really need to work hand in hand.  For one, with the "look back" regulation, staffing firms are going to be required to look at historical data.  But, it's going to be critical for planning purposes for staffing firms to look at their current placements, average weekly hours and predicted end dates to see how healthcare reform will impact their future costs.
If the firm often sees their contracts extended, they should plan at minimum for those extensions, and if possible have data available on a client-by-client basis that allows the recruiter to know by that client what the average extension of the contract is.  ACA is an ongoing process and the amount of coverage is going to continue to change as staffing firms grow.  So using these metrics to make future company decisions will be crucial.
About Sean: Sean Harrington is Bullhorn's Manager of Back Office Projects, focusing on the Bullhorn Back Office product. He founded EASY Software, the maker of timeshEASY and EASY OnBoard, which was acquired by Bullhorn in 2013. Prior to EASY Software Sean held a variety of key sales roles, including as an Account Manager at Apex Systems. He can be reached on LinkedIn at www.linkedin.com/in/seanharrington1.
---
---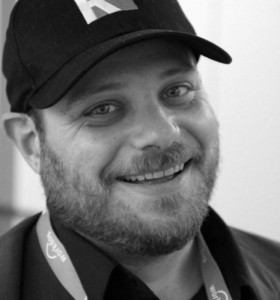 Matt serves as Chief Content Officer and Global Thought Leadership Head for Allegis Global Solutions and is a partner for RecruitingDaily the industry leading online publication for Recruiting and HR Tech. With a unique background that includes HR, blogging and social media, Matt Charney is a key influencer in recruiting and a self-described "kick-butt marketing and communications professional."
Recruit Smarter
Weekly news and industry insights delivered straight to your inbox.