Will a Larger Salary Make Your Candidates Happier?
When times are tough, we often believe the answer to all our problems is gaining more money. Recruiting often sees candidates bypass job descriptions with an eagerness to discover their potential new salary.
As humans, it is hard to not constantly be thinking about being better off and believing in the notion that wealth equates to happiness. To strengthen their skillset and CV, prospective job candidates may opt to take CPD accredited training courses. This allows candidates to ensure they maintain the professional standards of their qualifications since the course quality is independently verified. Furthermore, this will enable candidates to build their confidence and credibility. They are paving the way for future career progression. 
The CPD Standards Office collated data from the ONS to discover what and if industries show any correlation between average weekly earnings and employee happiness.
While money is, of course, important, we all need to earn enough to make ends meet, provide for our families, and occasionally splurge on a summer holiday or new frivolous treat. Does it really bring happiness?
When placing candidates within roles, they may have voiced their want to leave their current job due to unhappiness within the industry. Quite often, the first question on any job seekers' lips is 'what is the salary?' Mistakenly believing they will automatically be happier if they are earning more, disregarding other factors that make up the job specification.
Are retail workers the happiest?
In this study, the industry with the highest correlation between their salaries and happiness work in retail, trade, and repairs. This correlation was a high of 92.01%. Although this does not necessarily mean retail workers are the most cheerful, however, it does show happiness increase through a higher wage.
Food services and accommodation, such as hotels, came second in the findings at 88.91%. Education comes in a close third at 88.59%. These industries are commonly lower-paid roles, so despite team members not being the most affluent, happiness can still increase with wages.
While these sectors can relish in pay rises and bonuses, others feel a little positive effect from their earning. Despite how much this may be.
Mining and quarrying displayed a minute correlation of just 22.15%. The obvious assumption from this can be the strenuous work these employees undertake that have both long and short-term implications on their physical health.
Although these roles often pay a higher than average salary, it appears this is no compensation for the ramifications on workers' health. One could argue that no amount of money could increase the happiness levels in these roles.
It isn't just diminished physical health that can cause low levels of happiness. Industries that are infamous for high levels of mental strain, such as the financial industry, also reported a very low correlation. Showing high wages is not compensation for what their minds could have to endure daily. 
Mental health and higher wages
General happiness could increase with a higher salary but with a negative mental health impact at the same time. Respondents in the survey ranked their level of anxiety, and the data cross-referenced to their average weekly earnings.
Retail, trade, and repairs came on top yet again, with a correlation of 74.52%. High happiness does not always equate to low levels of anxiety. In fact, one can possess the two emotions at the same time.
The higher we climb in our careers, the higher our responsibilities. This can often lead to heightened stress levels and bring more anxiety.
An interesting factor, the lowest reported correlation between anxiety and higher wages, was in the health and social work sector. This industry is known for high levels of stress, but it appears as wages increase, anxiety does not.
We could hypothesize that with experience comes better handling of the role, and as these stress levels were already present, to begin with, the individual sees little change in their attitude. 
Will bonuses bring happiness?
Regardless of the sector, employees are often awarded bonuses for the same reasons. This could be a reward for meeting targets, exceptionally good work, or as compensation for a particularly difficult working period that employees handled.
In return, management teams hope this will boost productivity and improve staff morale. However, this appears not to be giving the results for which many employers may be hoping.
The highest correlation between happiness and bonuses was within the construction industry. This was still a meagre 41%.
We can speculate as to why this is. Perhaps the sum of these bonuses is not enough to change the attitude or happiness level of the employees. 
When there is an offer for performance-based bonuses, the strenuous work to achieve these targets could be high. Additionally, with mounting pressure to meet these targets, it may not justify the award.
Wage satisfaction
Here we look into the real question. Are those who are completely satisfied with their earnings able to lead a stress-free life thanks to their income? Those surveyed were not asked how much they earned, but rather whether they are happy with the income.
Those who stated they were completely satisfied with their income also report the highest correlation with anxiety levels at 65.68%. This doesn't necessarily lead to these respondents earning highly, rather, they are satisfied with what they are paid.
When asked how they were managing financially, those who replied they were 'living comfortably' showed the highest correlation with anxiety at 89.97%. This reflects that higher earnings can equate to increased anxiety levels.
Once again, mining and quarrying scored the lowest of wage satisfaction at 9.28% alongside happiness levels. This reiterates that more money does not bring happiness in that sector.
When a candidate seems increasingly concerned about the offered wage, it is important to let them know that this is not the most crucial element of their job hunt especially if they are applying for a career that doesn't correlate with their previous experience.
Are they just trying to seek happiness in their earnings? On the other hand, are they applying for a similar position to what they are in and simply looking for a higher wage in a new company? It is important to query them on their current role satisfaction, regardless of their wage.
Their current qualms with their career may not be eradicated simply due to higher earnings. Present these findings to them and make them aware that money can equal happiness, but only in certain industries, and they may have to sacrifice their mental health to achieve this by taking on more anxiety.
---
Authors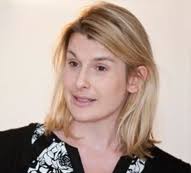 Amanda Rosewarne has a background in occupational psychology, extensive experience in the CPD field, and is a unique expert on the provision of workplace training and CPD learning. As CEO and Co-Founder of the CPD Standards Office, she advises a multitude of organisations, from professional bodies to corporate employers, to small training providers on 'becoming CPD ready' and implementing CPD best practice within their organisations.
Recruit Smarter
Weekly news and industry insights delivered straight to your inbox.