What Motown Can Teach Recruiters
Berry Gordy knew how to hire. Even before he launched Motown Records, he made his way around the Detroit music scene as a songwriter. In doing so, he learned the music business, and through that, he developed the ability to recognize talent and parlay it into organizational success. Which, of course, is the basis of hiring.
Now, Gordy also worked with the greatest musicians in history. Artists who helped take the label to the top of the charts for decades. Not everyone has that level of fortune when it comes to recruiting, at least not without alignment between vision and execution. And that demands a close relationship between recruiter and hiring manager. Here are five things Motown teaches us about improving those interactions, as told by the hits:
The Temptations – Get Ready
Written and produced by the legendary Smokey Robinson, the lyrics of Get Ready encourage one party to get ready for the other, in an amorous way. Yes, this is a love song, and we're talking about hiring – this is an analogy, people. Recruiting is a courtship of sorts, just not the romantic kind. Before anything can happen between the two parties, the pursuant side needs to prepare for the other. An organization can't get ready for a candidate with getting itself ready first, and that starts with the initial conversation between recruiter and hiring manager. The balance of the process will rest on this encounter and a foundation of mutual understanding and respect.
The Velvelettes – Needle in a Haystack
This highly underrated song posits that finding a good partner is akin to finding a needle in a haystack. Anyone who has ever recruited for a highly specialized or highly technical position can vouch for the difficulty of said task. With the hiring manager, take time to talk through the position in full, dig into the needed skills and experience, and work through any the challenges the search may encounter. Because as The Velvelettes sing, "Those fells are sly, slick and shy, so don't ever let 'em get you starry-eyed. Well, you may think their love is true, but they'll walk right over you."
The Supremes – You Can't Hurry Love
Likewise, as Ms. Diana Ross and The Supremes advise, love doesn't always come so easy, especially in a game of give and take. The perfect candidate is unlikely to appear overnight, and hiring managers need to be practical about how long it will take to source, screen, and select the right hire. Walk through the process together in the planning conversation to ensure all interested stakeholders know what's really involved. You want to build trust and rapport. From there, proceed with caution and share updates when available. While no one wants to wait alone forever, recruiting requires patience and persistence on all sides.
Barrett Strong – (Money) That's What I Want
The best things in life might be free, but no one wants to work for free. As long as money is needed to pay the bills, candidates will be looking for information about salary, benefits, and compensation. If you're unable to provide this level of insight, they may move on – and quickly. Get on the same page with the hiring manager about the particulars early on, including those other potential perks like remote work. With the whole picture in hand from the start, it's a lot easier to seal the deal when a candidate reaches the offer stage. Don't skimp on the details.
Marvin Gaye & Tammi Terrell – Ain't No Mountain High Enough
In one of the greatest duets of all time, Gaye and Terrell proclaim to one another, "If you need me call me no matter where you are, no matter how far, don't worry baby, just call my name, I'll be there in a hurry, you don't have to worry." As a recruiter, this is your pledge to the hiring manager. No wind, no rain, will stop your pursuit of hiring. Scour the depths of every internet valley, climb the highest peaks of the resume pile. Make the commitment and stand by it to the best of your ability. If something unforeseen occurs, or additional help is needed, communicate, and then communicate some more.
The point is that hiring doesn't work without buy-in from both the recruiter and the hiring manager. And as the one leading the search, it's also the recruiter's responsibility to build and nurture this relationship. Knowing what's going on serves recruiters well, even if that means having to make the hiring manager love you. Berry Gordy recognized this in himself and the people he employed, using this to Motown's advantage for more than 60 years. Strike the right balance from the get-go, and you'll be dancing in the streets after each new hire.
Yep – we're still riding the Motown train.

Get groovy with Steve O'Brien

March 24, 2020, at 2 pm EST.  Be there or be square.
---
Authors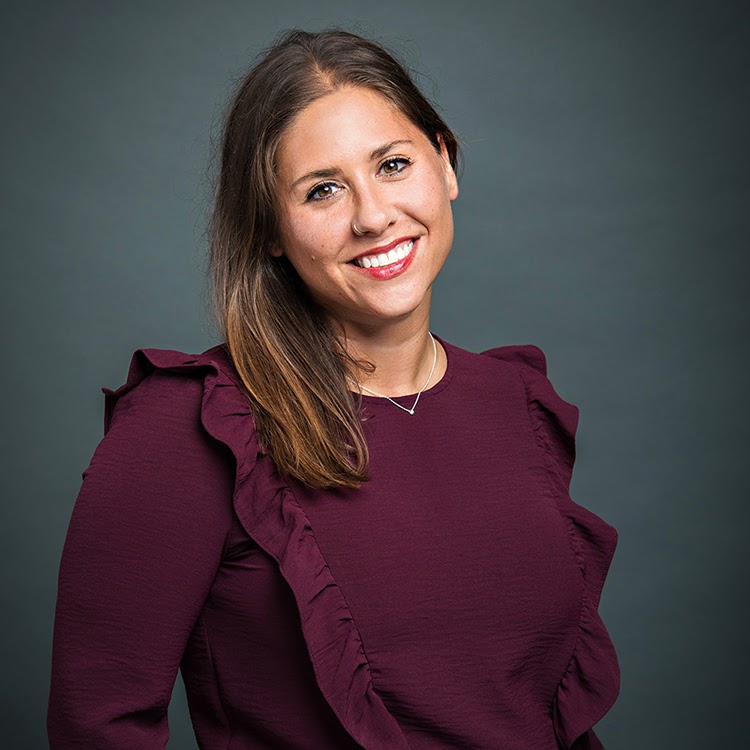 Katie Achille is a contributing writer for RecruitingDaily and PR professional, marketer, and serial freelancer with 15 years of experience supporting organizations from startups to Fortune 500 corporations, specializing in HR and recruiting technology. Her career highlights include launching a massive employer brand project at Verizon, writing a book with a former presidential cabinet member, promoting top lecturers such as Fareed Zakaria and Thomas Friedman, penning entries in an encyclopedia of military science, and teaching Pilates. Over the years, her work has appeared in Forbes, Entrepreneur, Venture Beat, Business Insider, Human Resource Executive, Workspan, and many more. She holds a BA in Journalism and Media Studies from Rutgers University and an MA in Historical Studies from The New School. You can read her latest musings at katieachille.com or connect with her on Twitter and LinkedIn. 
Recruit Smarter
Weekly news and industry insights delivered straight to your inbox.