The latest rounds of jobs reports, and a recent cover story in Time, have reinforced the devastating impact the pandemic has had on women at work, showing an enormous step-back in the fight for pay parity and equity across the board.
If we're serious about supporting women as business leaders, it's going to take more than heartfelt editorials on company message boards to make it happen. We must build awareness of the real issues that keep women out of the workforce and create programs to support, promote, and empower them at work. 
A recent Monster survey showed that 74% of women don't think they make the same salary as their male counterparts, while 73% of men believe that men and women are paid equally. This extraordinary awareness gap really stood out to me, as it made a very clear statement that the battle for pay equity is not only a financial one but also a battle of perception.
It's going to take transparency and education to ensure company leaders realize there's a problem, to begin with, and that's going to be a bit uncomfortable for some people.
Gender equity isn't just about promoting and compensating people equally. It's about supporting women on a day-to-day basis through policies, manager training, and tangible goal setting. Here are some things your organization can do today to support women. 
Parenting as a policy
2.2 million women have left the U.S. labor market since the beginning of the pandemic. The plight of working parents, mothers especially, deserves immediate attention beyond cover stories and social media threads. It requires policy changes to truly make an impact on the damage that has been done in the past year. 
Back in September, we rolled out our One Monster, One Family program. It featured several new benefits for our global employee-base, including flexible work hours, enhanced caregiver benefits, and meeting-free Fridays.
In allowing working parents the chance to tell us what schedule best suits their family's unique needs, we've been able to focus on building a culture of understanding and empathy at Monster. We've successfully shifted to a people-centric approach rather than worker-centric policies.
Diversity as a KPI
If your company's conversations around diversity, equity, and inclusion don't end with a clear KPI attached to them, it's just lip service. KPIs keep us honest.
They also allow organizations to regularly report on progress in ways that everyone can follow along, prompt discussions about why your company may be coming up short or carve a clear path to follow when the strategy you set out to execute is working. 
This approach should be an easy sell within your organization, as a 2018 McKinsey report showed that companies in the top-quartile for workforce diversity are 33% more likely to financially outperform their less diverse counterparts.
With results that clear, a data-driven approach to diversity should be a no-brainer in your next leadership meeting.
Train and support managers
As company policies adapt and grow, managers need tools and support to evolve alongside them. Be sure your leadership team has plans in place to train managers to be better, more supportive bosses and leaders—especially as it relates to marginalized groups.
Every employee should feel like their career growth is top of mind for their manager. Studies show that's especially true when men mentor women. Create a culture that doesn't just encourage this positive behavior but also trains its leaders for it. 
Be an authentic leader
Whether caring for a child or parent, feeling lonely in quarantine, or just being tired of living at work, we're all struggling right now. As company leaders, we must share our daily challenges as much as we celebrate the wins, showing our employees our humanity and building trust along the way. 
Take a vacation
We learned in our recent poll that one-third of respondents were afraid to ask their bosses for much-needed time off. That datapoint signifies a big issue with a simple solution — lead by example.
Taking the vacation time you have (and truly turning off when you do) gives your employees permission to do the same. 
Those of us with a seat at the table must advocate for every employee at our organization. We've lost so much in the past year, but continually having conversations about supporting women with company leaders today will help get women back to work—and keep them there in the months and years to come.
Importantly, they will also ensure your company is a place where women want to work. 
---
Authors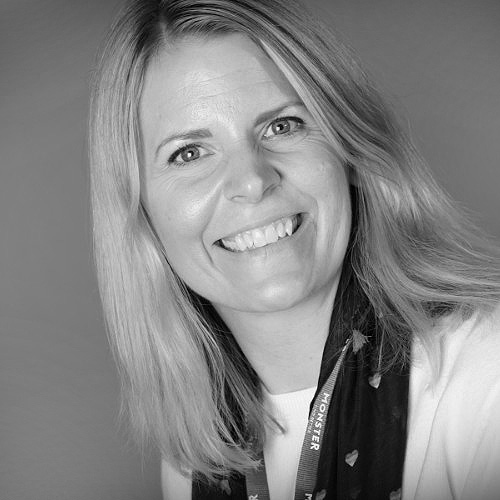 Claire Barnes has been at Monster since 2018, and was recently named Chief Human Capital Officer, leading a global human resources strategy. With more than 20 years of experience working in communications, tech, and information services, Claire has played a leading role in human capital planning for brands such as Verizon and Thomson Reuters. She is passionate about equality, engagement, and leading successful and effective teams. Claire is based in the U.K.
Recruit Smarter
Weekly news and industry insights delivered straight to your inbox.