We're well into 2023, but some recruiting challenges from 2022 have decided to come along for the ride. Between a continued talent shortage and attracting the right (and qualified) job candidates is still high on the list of most recruiting professionals.
However, diversity, equity, and inclusion (DEI) is hardly waiting in the wings. Qualified candidates (no matter how hard to find) still want to work at an organization that prioritizes DEI, and organizations want to continue attracting the right talent.
After all, DEI has served as a cornerstone for successful companies, helping to capture more customers, increase creativity and innovation, and realize more profits.
But it's easy to pump up DEI and throw these terms around, but let's dig deeper. What's actually working and what isn't when it comes to the job candidate life cycle – from sourcing to making an offer?
Keep reading to learn more about how DEI is working (and isn't working) in the hiring process.
Where We Stand
Recently, Lever released its 2022 DEI Through the Recruiting Lifecycle Report, finding that Black, Hispanic, and Asian employees were more likely to report hiring biases than white employees. Further, 62 percent of employees felt they were interviewed only to check the diversity requirement.
With the U.S. population more racially and ethnically diverse than ever before, this is really unacceptable. So, are DEI initiatives just not working? Or is progress terribly slow?
Here are our thoughts on DEI's role in sourcing and interviewing.
DEI & Sourcing
Sourcing has looked a bit different these past couple of years, with remote and hybrid working arrangements becoming a prime focus. But, to meet their diversity goals, recruiting professionals must continue to refine their sourcing strategies to ensure a diverse and inclusive workforce – no matter where employees work.
When creating a diversity sourcing strategy, recruiting professionals develop a process to find talent with diverse backgrounds, experiences, educational levels, geographies, genders, languages, disabilities, and so on.
However, we tend to think only of changing our language in job descriptions or ads. And, while using inclusive language in job descriptions or ads is critical, we can't stop there – we need to look beyond this threshold DEI requirement when sourcing talent.
Here are three helpful tips on sourcing diverse talent (beyond job descriptions and ads):
Recruiting professionals can diversify their talent pools by using LinkedIn as more of a refined tool rather than as a blanket announcement that you're hiring. For example, you can filter when reaching out to prospective candidates on LinkedIn by finding candidates who identify as "she" or "their." Additionally, you can 

use hashtags to narrow your search

, such as "Black History Month," "Pride Month," or "International Women's Day."
Encourage your minority employees to refer potential job candidates – after all, people tend to refer people similar to themselves. So, create an 

internal employee referral program

 where typically underrepresented employees can refer qualified talent like them.
Target candidates where they gather (in-person or online). By reaching out to different sources, such as HBCU colleges or online platforms that attract different populations, such as 

theblackwomenintech.com

 or the 

Hispanic / Latino Professionals Association

.
DEI & Interviewing
Prioritizing DEI doesn't stop at sourcing, of course. It must be intentionally carried through the hiring process, and that includes the interview phase.
Unintentional bias can sneak into the interview process, wreaking some level of havoc on your carefully-crafted DEI program. However, how can we counteract these biases if we don't recognize that we all unconsciously have them?
For example, the types of names we hear (or see on a resume or job application) can lead to unintentional biases. A recent study published by the National Bureau of Economic Research found that job candidates who have "distinctively Black names" have a lower probability of moving forward in the hiring process than job candidates with "distinctively white names."
One way recruiting professionals can address unconscious bias is to standardize the job interview. In non-standardized interviews, there's typically no consistency across the interviews, even if there is a general set of questions to guide the process.
In standardized (or structured) interviews, on the other hand, candidates are asked the same interview questions in the same order. According to Harvard Business School Professor Francesca Gina, standardized interviews reduce bias by "focusing on the factors that have a direct impact on performance."
As we're still in the first quarter of 2023, now is the time for recruiting professionals to re-examine their DEI efforts in the hiring process to see what's working and what's not. But don't just depend on your own review. Talk to your job candidates. Request feedback after they are offered a position (and even for those who aren't).
And, finally, look at your data. Understanding your hiring metrics is critical to revising and refining your DEI efforts when recruiting.
---
Authors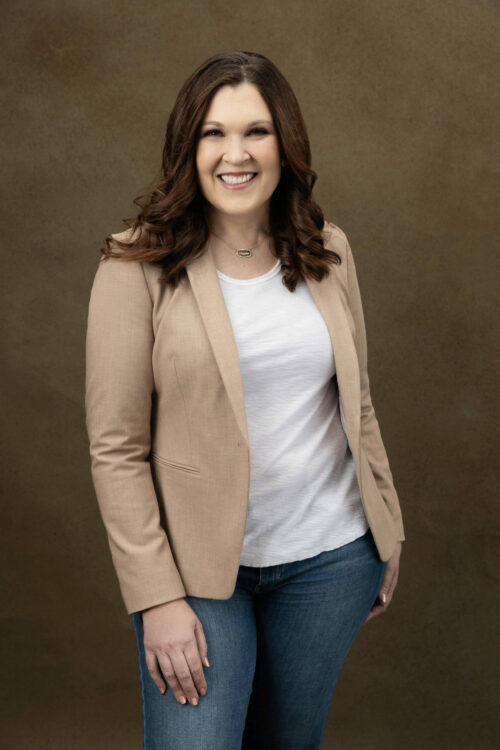 Jenny Kiesewetter is a prolific Nashville-based freelance writer, teacher, and coach, specializing in human resources issues, employee benefits, employee training and development, and legal compliance issues. Jenny has a knack for making complicated topics understandable, digestible, and valuable. In her free time, Jenny enjoys spending time with her friends and family, traveling, live music, and dining out.
Recruit Smarter
Weekly news and industry insights delivered straight to your inbox.