This is the third time I've had the honor of judging the iTalent competition for new recruiting technologies in conjunction with HROToday, and I can safely say that the 3 finalists in last week's European competition would all have trounced the competition in any previous event.  All fill a definite market need, a compelling business case, long term scalability and viability and represent great technologies.
These three companies represent a larger movement, the application of some of the world's best entrepreneurs and data scientists to apply their proprietary algorithms, killer code base and number crunching ethos to the problems facing employers and recruiters today.  There's a perception, widespread and well earned, that HR Technology is about a decade behind consumer technology, like getting your hair crimped for a SnapChat.  But the truth is, the gap is narrowing.
This is thanks to the leaders of these companies and dozens more entrepreneurs who likely could compete in any industry, yet for some reason, fortunately ended up in talent acquisition and management.  Which means that for these companies, and for the industry in general, the future is looking bright (even with clouds in the forecast).
FreshUp
Overview: "Freshup creates a structured natural language parse of CVs including a unique "fingerprint" and then trawls the web to collate online updates on that individual.  It then provides these structured updates in a format that is compatible for 94% of all ATS DBs."
Score: 7.5
Review: FreshUp integrates with enterprise class applicant tracking systems to turn old resumes into new candidates.  Most enterprise employers existing ATS has literally hundreds of thousands of archived resumes – and potential candidates – already sitting in their system.  Problem is, due to the limitations of most of these legacy systems, these records are largely unsearchable, unusable and almost always obsolete.  Freshup solves this problem by parsing the candidate database employers already have and matching these against sites like social networks and public records to create, in effect, a resume in real time.
FreshUp reports that its able to match 60-80% of candidate records through its technology (a pretty impressive number), and its value proposition and pricing model are simple – you upload resumes or candidate records in any format through a secure FTP, they perform the search with their software, and return the refreshed results to the employer in the same format (like a .zip or .CSV file) as the employer originally uploaded.
Employers have the option to not only refresh existing records, but to use Freshup's software for new lead generation – they perform the search, making for a painless process.  Pricing is per record or per lead, a flat rate model that mitigates employer risk by avoiding extended contracts or heavy upfront costs, a relatively unique business model in the SaaS industry.  It also integrates directly with ATS providers such as Bullhorn and Taleo, eliminating the need for migrating candidate records through external sites.
One of the criteria by which iTalent competitors was judged was viability and business model, and in these two categories especially, FreshUp is a smashing success, having been purchased by Dice Holdings last year as part of DHX's acquisition of the WorkDigital product suite.  Aspects of FreshUp's dynamic profile features and search aggregation abilities seem to have been incorporated into many core functionalities within Dice's Open Web product, and many more are likely to appear on the product roadmap in the months to come.
FreshUp was also recognized as the winner in the Social Data category at this past August's Innovation Week.  This award proves that even when stacked up against products targeting other sectors and industries, FreshUp stands up on its own as a truly innovative technology – and a smart acquisition by Dice as an integral component of their OpenWeb suite.
Signal by Joberate
Overview: "Joberate Signal an intelligent intuition tool which lets you know when it's the right time to make a job offer to a prospective candidate who has a social profile. This tool makes you a kind of 'fairy godmother' who constantly watches over potential candidates."
Score: 8.5
Review: Joberate Signal combines predictive analytics with social intelligence and CRM functionalities into a single, scalable platform, offering enterprise-level capabilities to individual recruiters, startups and third-party staffing and search firms.  Basically, recruiters log into their social networks in Joberate through their respective APIs (or upload existing candidate profiles or databases directly into the Signal system), creating a single integrated interface for tracking and engaging candidates across social networks.
Joberate has federated search capabilities from a single sign-on similar to a slew of competitors like Entelo, TalentBin or 3Sourcing, but unlike these sourcing tools, also offers the ability to create campaigns and engagement for these social sources through a marketing automation platform that's more or less the recruiting version of Google+.  These talent pools then function as a CRM, allowing recruiters to automate targeted communications and messaging to each talent pool or their entire database in aggregate.
But what's really cool about Signal is its "next generation" candidate relationship management capabilities – the signal behind Signal, as it were.  Using a proprietary algorithm indexing against hundreds of data points, Signal uses a candidate's online behaviors across social networks and channels to predict how ready that connection is to make a career related move.  This preempts the need for those perfunctory, periodic "check in" calls for recruiters by providing insight into the likelihood that the candidate is actually ready to make a move.  While products like Bullhorn Reach have tried this sort of predictive intelligence in the past, Joberate seems to have succeeded in creating a product that's effective at alerting recruiters to the exact moment a passive candidate becomes an active one – or vice versa.
The advantages of this intelligence for recruiting are obvious, but Joberate Signal also has the potential to be one of the most effective retention and workforce planning tools on the market.  Because candidates are sortable by specific companies or networks, employers can easily use Joberate to track their existing employee population, using its insights to see which employees are most likely to leave, allowing proactive intervention – or pipeline activation – as required.  Indeed, Joberate Signal has the potential to be the 2.0 version of two weeks' notice – which extends its applicability and case use significantly.  Joberate operates on a Freemium model, so there's no cost – or risk – in checking it out.  And chances are, you'll be as impressed as I was once you actually log in.
Joberate has a solid customer base, with over 600 clients in 50 countries, including some of the world's biggest brands like Nokia, AstraZeneca and Virgin Media, proving Joberate's applicability as an enterprise class solution with scalability across different markets and business units.  Furthermore, Joberate was recently recognized a finalist in the prestigious SAP Big Data Startup competition at this year's TechCrunch Disrupt, proof again that the gap between the rest of the technology landscape and talent acquisition is quickly closing.
Check out this infographic for a much less wordy, much more explanatory version of how Joberate Signal works and why it's unique.
Pando by Aspen Advisors
Overview: "Pando is designed for big data in the HRO space. It is a breakthrough technology that eliminates the need for new systems, integrates with any database or group of files, and is highly customisable. It allows for other big data to be integrated seamlessly and was designed to compare metrics and measures across HRO accounts for benchmarking."
Score: 9 
Review: Pando is such an innovative, game-changing technology that the only real objection, in the words of one of my fellow judges, is that "it can't possibly work the way it was pitched."  But the scary thing is, it does – I've seen it in action – and this year's iTalent winner is the definitive answer to almost every big data problem out there.
How it works is pretty simple: it takes any form of data, structured or unstructured, from any system or spreadsheet, and builds fully customizable, configurable dashboards and benchmarks which truly speak the language of business, making it easy to get real reporting and insights in real time to definitively answer talent acquisition and management questions with a ton of quantitative support.  Want to know your average cost per hire by source and market?  Simply run that query in Pando and boom: you'll have the data instantly – and can export that data in formats like pi charts and pivot tables that are familiar – and easily digestible – to business leaders.
Pando integrates with any system, has an embeddable code for tracking external data sources or standardizing inputs across disparate systems, allows for both manual and automated data collection and is built in HTML5, facilitating a high degree of customization by client or user and full mobile optimization. If you want to know why big data is such a big deal, all you need to do is see Pando for yourself – and you'll see why it was the runaway winner in this year's iTalent competition.
For more on the other two iTalent finalists, make sure to check out the first post in our series on Recruiting Technologies Worth Watching featuring Cahootify and PathMotion.
---
---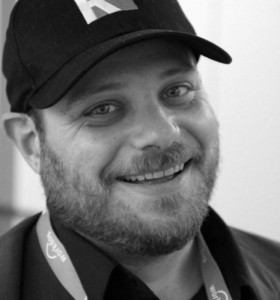 Matt serves as Chief Content Officer and Global Thought Leadership Head for Allegis Global Solutions and is a partner for RecruitingDaily the industry leading online publication for Recruiting and HR Tech. With a unique background that includes HR, blogging and social media, Matt Charney is a key influencer in recruiting and a self-described "kick-butt marketing and communications professional."
Recruit Smarter
Weekly news and industry insights delivered straight to your inbox.