Companies will spend an estimated $103 billion this year alone on HRO providers, and a recent Towers Watson survey reported 44% of these companies planned on increasing this spend in the year to come. Despite these impressive numbers, the sustainability, scalability and even viability of this industry over the coming decade seems less than certain.
That seemed to be the consensus of the panelists discussing "The Next Generation of Outsourcing" at this week's HRO Today European Forum in London.  According to Mike Etling, former CEO of NorthgateArinso and panel moderator, the last decade has seen three 'generations,' each representing a seismic shift in the HRO landscape.
A Brief History of HRO & RPO
HRO 1.0: In the original days of outsourcing, or what Etling referred to as the "hey day" for HRO, employers looked at HRO providers as something of a one-stop shop, using a single provider to provide the full gamut of HR services, from payroll to recruiting to benefits administration and beyond.  These comprehensive contracts represented deal sizes often approaching (and sometimes eclipsing) the billion dollar mark for a single multinational client.
HRO 2.0: Once these original contracts started expiring, HRO began to become increasingly transformational, with providers fully embedding themselves into every aspect of HR.  This generation was defined largely by technology, with providers either implementing proprietary HRIS or HCM systems or overseeing complex enterprise wide integrations.  According to Etling, many of these deals led to huge losses for vendors, as many of the promised global implementations were never actually rolled out, and most of those that actually were failed to deliver as promised.
HRO 3.0: After the failure of the previous generation of deals, employers increasingly moved from a single, siloed HRO provider to multiple providers each focusing on a core competency, such as recruitment or workforce planning.  This meant diminished relationships with clients and greatly diminished deal sizes for vendors.  The days of the billion dollar contract have largely disappeared; "today, a $150 million deal is a big deal," Etling said.
Given these market changes,  the question isn't necessarily what the next generation of HRO will look like, but rather, whether there will be another generation of HRO at all. And like everything else in the business of people, the answer boils down to an amalgamation of strategy and technology.
HRO 4.0: Forecasting Clouds
The rise of true multi-tenant software as a service (SaaS) solutions have increased internal HR capabilities while decreasing reliance on legacy vendor systems.  "It's not a technical phenomenon," Etling said.  "The fundamental impact of SaaS is that it's melting business processes."
While SaaS first entered the HR market primarily to serve back office functions, it's slowly moved to the HRO frontlines, with integrated suites like Workday, Oracle/Taleo and SAP/SuccessFactors leading to increased adoption across all HR functionalities.  "The biggest benefit of SaaS for HR isn't about technology," Etling suggested.  "It's about the standardization of best practice business models and processes across all parts of an organization."
What SaaS Means for the World of HRO & RPO
According to panelist David Mason, Global COO of Resourcing for the Royal Bank of Scotland (RBS), the biggest advantage of the cloud is that it's making life easier for employees and managers alike.  "It's really all about the end user and how the technology helps them get away from being distracted by a ton of processes to being able to focus on the revenue generating activities which really matter," Mason said.  He also cited the cost savings of SaaS solutions and big data capabilities as the other primary implications for SaaS in talent acquisition and management.
Huw Williams, Regional Operations Director for Capita and Recruiting Partnering Project Liasion for the UK Ministry of Defense, agreed, but said that deriving these benefits requires HRO providers to educate their clients about the full capabilities of these complex multi-tenant solutions.  "Cloud technology goes deeper than just providing a practical solution to an existing problem," Williams said.  "But if you're not explaining these extra benefits to clients, you're missing out on a real opportunity to move from transactional to transformational on an operational and strategic level."
Richard King, Director of HR Services for Procter and Gamble, sees SaaS as overcoming the impediments of legacy systems such as onsite back office support and difficulty handling non-traditional transactions or new processes.  "It's a massive force for change because it not only forces process standardization, but it brings a huge level of agility," King said.  "As a huge company with a global imprint, SaaS offers an opportunity for scalability and capabilities across all of our business units and geographies."
These technological innovations particularly apply to recruiting, where HRO and RPO providers compete primarily on the basis of cost."The bottom line is that SaaS solutions offer insights into what our talent looks like, where it lies within the organization, and what kinds of roles we actually need to hire to drive the business forward," Mason said.  "Too often, business strategies fail because the organization lacks the talent to implement those strategies.  It's important to remember that strategic workforce planning isn't an HR process, it's a business process."
---
---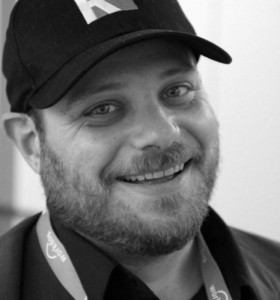 Matt serves as Chief Content Officer and Global Thought Leadership Head for Allegis Global Solutions and is a partner for RecruitingDaily the industry leading online publication for Recruiting and HR Tech. With a unique background that includes HR, blogging and social media, Matt Charney is a key influencer in recruiting and a self-described "kick-butt marketing and communications professional."
Recruit Smarter
Weekly news and industry insights delivered straight to your inbox.