The gold standard recruiting metrics of the past decade or so have been:
Time to hire/time to fill

Quality of hire
Both make sense: increasingly companies are moving to tech-driven agile road map planning, which means Project A needs to be completed before Project B, etc. In such a context, having "the right people on the bus" at the start is crucial. That's why time to hire is increasingly important — although, paradoxically, it might be getting slower in many organizations.
"Quality of hire" is often a subjective measurement and many organizations approach it differently; from a referral standpoint it's often tied to initial tenure + successful performance review.
While these are the "big two" of recruitment metrics — the "big three" would also involve cost-to-hire — there are others that organizations should consider tracking:
Diversity of hiring

Diversity of funnel

Voluntary exits within first year

Voluntary exits within first year tracked by manager

Notable skills gaps

Tenure by department

Tenure by recruiter

Turnover by recruiter

Offer acceptance rate

Applicants per opening

Source of hire

Hiring manager satisfaction

Selection ratio

Application completion rate
Noted: there's many things you can be tracking.
But you do need help. Why?
Reason 1: Time
There's only so much time in a day, and, admittedly, many humans — especially recruiters — are jammed up on task work and use said time poorly. We spend such a good chunk of our weeks in meetings, on calls, and doing sourcing/screening work that there's often no time to do more metric/analytic work and/or be strategic. This is something that needs to be rectified. More on that in a second.
Reason 2: Background
Many of us who went into recruiting did it for the people and the chance to build relationships and place candidates in their dream jobs. Very few of us have a strict data background, and spending time on data analysis and presentations around that often isn't super desirable to us professionally.
Reason 3: Execs want it
Executives and senior decision-makers are typically most comfortable receiving reports and presentations that are data-driven. They want to see money in, money out, data on what happened, and what it means. That's their core vocabulary in many ways. If you can't deliver how they are used to seeing information, it reduces your effectiveness in their eyes.
So how do we solve this?
Well, we can solve a lot of it with one word: automation.
When you start automating top-of-funnel recruiting tasks — the screening and the sourcing — you accomplish a few things at once:
Free up time for the human recruiters to build relationships, which is what they want to do

The data is within the AI-powered suite, so the suite itself can organize and analyze it

You can turn that into reports that senior decision-makers will favor
In one swoop, you just solved three major problems around using recruitment metrics. You could even set up your suite to track source of hire, diversity of pool, time to hire, offer acceptance percentage and have those numbers available from your phone at a moment's notice. You're saving time and pleasing the top of the hierarchy. What's not to like?
You'll probably like this demo too, check it out.
---
Authors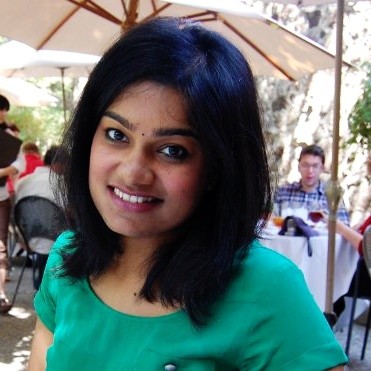 Deepti Yenireddy is the Founder and CEO of My Ally, the makers of Alex, an AI recruiting assistant. Prior to starting My Ally, Yenireddy was an investor at USGT Investors and Oppenheimer Funds. Yenireddy, who began her career as a Petrophysicist and Field Engineer at Shell and Schlumberger, studied Electrical Engineering at the Indian Institute of Technology, Madras and resides in San Jose.
Recruit Smarter
Weekly news and industry insights delivered straight to your inbox.