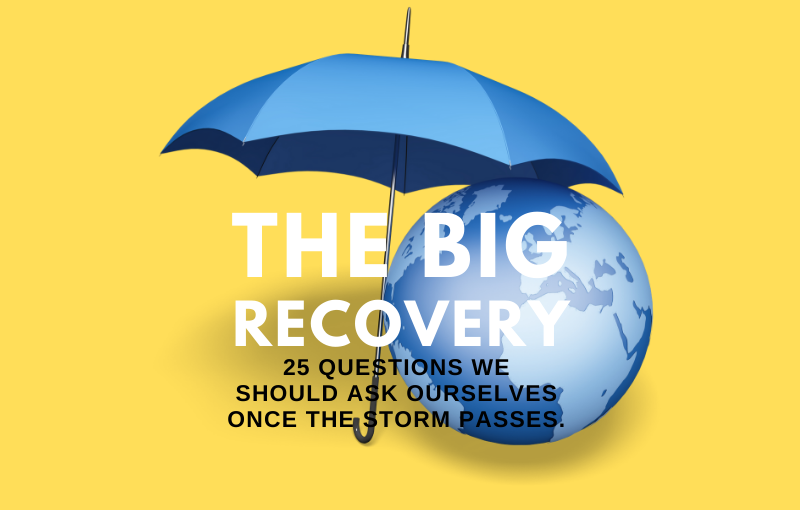 The BIG Recovery
At some point in the (hopefully near) future, we're going to think about what all we learned from our time during the global crisis that is COVID-19. Right now we don't have the answers, hell, we might not even have the time to think about the answers much less the questions. That said, some of us need to think about the silver lining and/or what good can come from something so catastrophic. 
I posted this on LinkedIn and Facebook last week as a simple exercise and a ton of really smart people added questions.
Here are 25 questions we should ask ourselves once the storm passes. 
Candidates
How did you leverage the downtime of COVID-19?
C-Suite/Board of Directors
Did you act responsibly, doing all you could to temporarily transfer workers into like-for-like jobs in sectors requiring surge capacity? 

How did you leverage HR/TA during COVID-19? Did you use this opportunity to invest or divest? 

Was HR part of your business continuity planning preparation? If not, will HR be a part of your future business continuity planning process?
Human Resources
Have you reevaluated your remote work or flex time policy based on the results of the work at home mandate?

How did you maximize the value of your workforce during COVID-19? 

Which employees derailed when going remote? What could we have done to prevent said derailment?

You more than likely dispensed with (or streamlined) your regular, and overly complex, performance review process. Will performance reviews be conducted differently because of what you learned during COVID-19?
HR/Communications
How did you partner together to ensure employees, customers and partners were well informed during COVID-19?
Human Resources/C-Suite
During COVID-19, what did you do to ensure that diversity and inclusion are attended to?

From the COVID-19 experience, what did you learn about succession planning?

How did you reinforce your values/culture during COVID-19?

Pre-COVID-19, what was your business continuity plan and how did you have to change based on what you learned during COVID-19? 

What did you learn about your organization regarding speed? Meaning, how fast could you mobilize and/or your agility to pivot quickly?  

What was the biggest business continuity challenge that you faced? And, how did you overcome said challenge?

Will you evaluate your pay philosophy or internal compensation structure (including bonuses) as a result of COVID-19? Why or why not?
Human Resources/Talent Acquisition
Did you use internal mobility effectively during COVID-19?

How do you reinvent the way you work and/or collaborate with your vendors, peers, executives and employees during COVID-19?

How have you changed or begun opening your views towards HR open source and leveraging your HR community peers in new ways?

What broken or failed processes did you fix during COVID-19?

What did you do to make yourself better (training, upskilling, learning) during COVID-19?

What technology issues/misalignments did you resolve during COVID-19? 
HR/TA/C-Suite/Board of Directors
Do you feel like you had the right people data and at the right time to make people-related business decisions?
Talent Aquisition
Pre-COVID-19 candidates were faster than most TA teams, how did you make your team faster during COVID-19? Meaning, can you hire (from sourcing to onboarding) within two weeks? If not, why? 
Talent Acquisition/EB
How well did you live your EVP and values during and after, how did your decisions map to what you state you believe?
Summary
This is clearly not a comprehensive list of talent-related questions one would ask after a crisis.
What would you add? Please do so in the comments section so we all have a better understanding. We'll add those comments to the list so you have a great resource when you and your team start the process of recovery and look back at what you learned during COVID-19. 
Special thanks to Lexy Martin, Dr. Scott Davies, Robin Schooling, Pamela Seplow Silberstein, John Vlastelica, Bianca E. McCann, Jacqueline Walocha Kuhn, Jayashree Venkataraman, Michelle Morettini, Grantley Morgan, and Theodore Albanidis for spending time and lending their intellect to this exercise. I appreciate you all. 
Btw, I titled the post "The BIG Recovery" as that's what I hope happens from this crisis. Turns out, optimism is a choice. Who knew?
---
Authors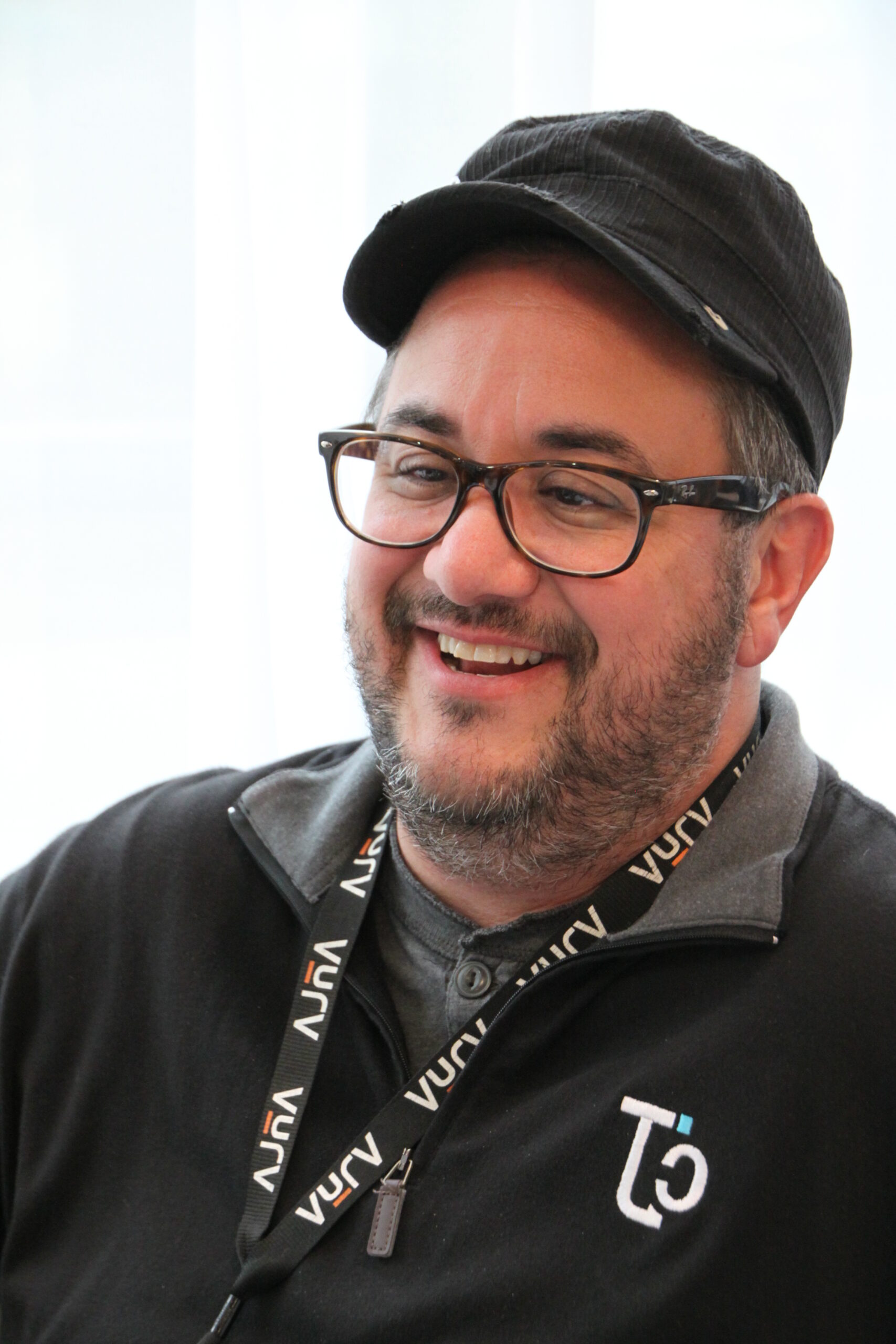 William is the President & Editor-at-Large of RecruitingDaily. At the intersection of HR and technology, he's a writer, speaker, advisor, consultant, investor, storyteller & teacher. He's been writing about HR and Recruiting related issues for longer than he cares to disclose. William serves on the Board of Advisors / Board of Directors for 20+ HR technology startups. William is a graduate of the University of Alabama at Birmingham with a BA in Art History. He also earned an MA in American Indian Studies from the University of Arizona and an MBA from Case Western Reserve University.
Recruit Smarter
Weekly news and industry insights delivered straight to your inbox.