Companies are coming out with their remote identity. Morgan Stanley says no to remote, or you will need to take a serious pay cut. Deloitte believes employees can work from where ever they want, and KPMG in the UK wants employees at least 2 days a week in the office.
All kinds of different research shows, on average, that Gen Z is more likely to go back to the office than Gen X and Baby Boomers, since building those relationships early on in your career is easiest done offline.
The one thing though everybody agrees on — getting the culture piece right in a remote or hybrid environment will be the biggest challenge.
So is this the time to start living our Employer Brand?
Company Culture
How do you keep your company culture alive in a remote or hybrid environment? How do you keep people engaged if they don't show up to your building every day? How do you pass your corporate values to new hires?
Wait. Pass your values on to them?
Isn't 'not fitting the culture' the number one reason for rejecting a perfectly suited candidate? And now you're telling me we need to pass the culture on?
What is our employer brand worth if we cannot select based on our corporate values?
Hire on Value Fit
Every employer branding presentation I have seen in the past couple of decades, at every event I visited, started with "We did workshops in the organisation to learn the true values of our organisation."
They usually end up with a pretty generic video that if you know the values you understand how they are in there.
In the 'age of remote work', this post-pandemic world — where we will be in the office a lot less — at least for most companies, shouldn't we start living our Employer Brand? Our corporate values?
Shouldn't we hire based on values fit — so our culture is embedded in the people not working at the office?
Why don't we take Employer Branding to the next level and define the values like they really are? Not as a hollow term, but an answer to how do we deal with certain situations?
How do we expect a manager to react to a data breach or an employee mistake? Or how do we expect an employee to fix his or her mistake?
In assessments, we call these 'situational judgment tests.' You get a situation and you get three or four perfectly reasonable answers that show a totally different culture. 
To give you an example of culture-defining situations here's one.
You get a call from your clients, the product is down. How do you react?
A) You gather your team right away and figure out what's going on.
B) You look at what's going on and try to fix it yourself.
C) You call your manager to decide if this is your issue or if the team needs to get involved
For all three answers, I have a client that will say that's the perfect answer. It's a very telling example of culture.
The new employer brand
The new employer brand is about the genuine values of the organisation. Measurable values that you can select on. Let's stop rejecting people on cultural fit and start hiring or rejecting them on value fit.
Let's get people in the door that share your corporate values and build a strong culture from there. In a remote or hybrid environment that's the only way.
---
Authors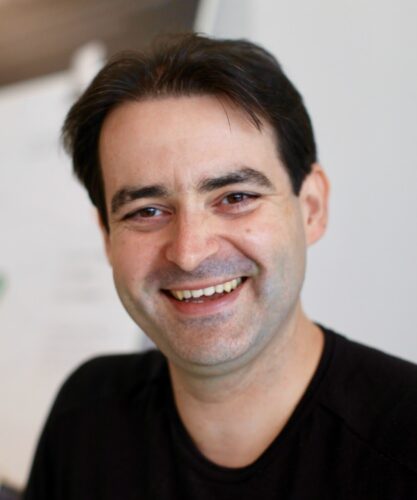 Bas van de Haterd is a self-employed professional that helps companies recruit smarter by using the right technology. He is mainly known for his in-depth knowledge of pre-screening assessment technology. He also runs a research, award, and event called Digitaal-Werven that focuses on the candidate experience. Follow Bas on Twitter @bvdhaterd or connect with him on LinkedIn.
Recruit Smarter
Weekly news and industry insights delivered straight to your inbox.