Candidate experience is a candidate's perception of your recruiting process that begins from their first interaction with your organization. How you source, evaluate, interview and onboard a candidate impacts the overall candidate experience. Regardless of the outcome, a positive candidate experience leaves applicants feeling respected, valued and prioritized, creating a lasting impact on your employer brand. 
In a recent survey, 75% of candidates said that positive candidate experience was a determining factor in their decision to accept the job. Although technical screenings lead to better hiring decisions, lengthy assessments can create a poor candidate experience. Adopting a candidate-driven approach for technical assessments enables you to focus on candidate experience during hiring.  
Why Are Technical Screening and Candidate Experience Inseparable? 
Candidate experience has evolved as a central part of technical screening and significantly affects your business. A positive candidate experience: 
Impacts Employer Brand
A negative candidate experience during the recruitment process directly influences your reputation as an employer. You not only lose your top talent, but candidates also become wary of referring others in their professional network to your business. Similarly, bad reviews of your hiring experience online (for example, on Glassdoor) will discourage candidates from applying for jobs at your organization. 
Consequently, following a positive recruiting experience, candidates are more likely to accept the job offer and give referrals to their network. 
Drives Return on Investment (ROI) 
A complex hiring process results in higher attrition rates, with candidates dropping out due to poor candidate experience. 
On the other hand, a positive candidate experience improves your conversion rates, quality of hire and employee engagement. By tracking your candidate experience metrics you can identify and address the problems in the process and curate a better experience. 
Encourages unsuccessful candidates to re-apply
Naturally, you will not hire the majority of the candidates that you interview. But, it's important to ensure that each candidate has the same positive recruitment experience. How non-hires perceive your recruiting process will impact your employer brand. 
A positive candidate experience encourages unsuccessful candidates to re-apply when positions become available. So, regardless of the hiring decision, you build a robust talent pipeline which is helpful for future hiring. 
How Technical Screening Tools Can Support Candidate Experience
Streamlined and Efficient Assessment
Here's the thing: developers have a lot of options and very little time. Top candidates are often inundated with offers and assessments from various interested companies. According to Greenhouse's survey, 60% of job seekers are unimpressed by time-consuming hiring experiences and want more modern recruitment processes. 
Many tech candidates are often already employed. It's unrealistic to expect them to complete "take-home" projects, especially at the beginning of the interview process. Complicated assignments requiring substantial time and commitment during the screening stages will drive your candidates away.  
A technical assessment solution optimizes your screening and testing by developing short and relevant assessments to share with your talent pipeline. Candidates can complete these assessments on their own time after receiving an invite. Once candidates have progressed through this stage of the recruiting funnel, you can start to request subsequent interviews, showing that you respect their time.
Effective Communication at Every Stage
Effective communication is the key to a great candidate experience. Sharing regular updates, changes in the process, and delays will help you avoid confusion and significantly improve the candidate experience. Explain your hiring process: tell your candidates what to expect and how they can prepare for it. When candidates have the correct information, they are comfortable and will perform better. 
However, with an influx of applications, it becomes nearly impossible to keep up with all candidates and send regular updates. More than 75% of candidates have been "ghosted" after an interview. Waiting for updates is frustrating, and without any feedback, candidates will move on to other opportunities. 
Technical screening solutions allow for automatic updates, helping candidates navigate the application process. Candidates also receive support and feedback to prepare for their assessments and interviews.  
Unbiased and Transparent Application Process
Companies' commitments to Diversity, Equity and Inclusion (DE&I) remain important factors for applicants. A majority of 86% of candidates reported considering a company's investment in DE&I when deciding to apply. 
Technical screening solutions reduce bias through the use of skills-based assessments. For example, CodeSignal Pre-Screen allows you to look beyond resumes and assess candidates based on their objective, job-relevant skills. By eliminating resumes from the process, you invite more diverse candidates. Additionally, checking coding tasks for discriminatory language  and clearly defined evaluation metrics makes the process more inclusive. 
Accounting for Recruiter Experience 
Developing an excellent candidate experience strategy requires considerable investment from recruiters, especially for technical roles. Manually scanning resumes, designing and assessing coding assignments and scheduling and conducting interviews is grueling for recruiting teams. When swamped with time-consuming administrative tasks, recruiters have little time for what truly matters in candidate experience: the personal relationship. 
Technical screening and assessment tools are beneficial for recruiters here. These free up recruiting teams to pursue essential projects, such as diversity initiatives. It also enables them to interact with candidates, spend time assessing culture fit and working style and enhance the overall candidate experience. 
Conclusion 
Candidates equate their candidate experience during the recruitment stage with the experience they can expect to have as an employee. A company that invests in the interview process and treats candidates well fares better than a company that is unresponsive or disorganized during the hiring process. So, good candidate experience is essential for any business. Positive candidate experience helps attract, engage, and retain new talent while boosting your employer brand.  
---
Authors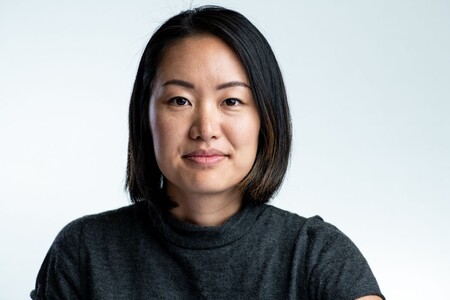 Sophia Baik is Co-founder and VP of People, Finance, and Operations at CodeSignal, a coding skills assessment platform dedicated to helping companies #GoBeyondResumes in tech recruiting. Prior to co-founding CodeSignal, Sophia started her career in investment banking at Lehman Brothers before gaining experience in marketing and operations at tech companies such as Wayfair, Zynga, and Beepi.
Recruit Smarter
Weekly news and industry insights delivered straight to your inbox.