Sourcing Outside the Box: Medical Roles
Creating a strong professional network will set you up for future success. For many, that means setting up your LinkedIn profile. However, this looks a little different for people working in the medical and pharmaceutical space. 
Oftentimes, nurses, doctors, and medical/pharmacy technicians do not benefit from creating a professional network on LinkedIn. So, when tasked with a pharmacy technician role, the challenge may seem daunting to someone who is new to medical recruiting.
Keeping an open mind and taking an out of the box approach to a medical role will help you see success with confidence. Here are some tips to start you off.
Medical Licenses, Degrees, and Certification Programs
Do some research. See what schools provide a degree or a certification for the job you are working on. Most of the time, a college/university will have a staff directory available to the public. Reaching out to professors who teach classes necessary to receive the appropriate degree or certification is a good place to start. 
Professors want to see their students succeed, so they may be open to referring past students. Or, may have information on posting the job to the university careers page. If not, maybe they will share the information about the opportunity with their students in class.
Doing research on where the candidates are coming from will create a system of the candidate coming to you. It's always worth the time!
Active License Searches
While having the candidates come to you is awesome, you can continue to actively source to ensure you have a strong pipeline of candidates to present to your hiring manager. Even though candidates for medical roles may not typically live on your go-to sourcing platforms, there are many different avenues you can try.
If your candidate does require certification, take a look to see if the certification has a registrar of people who have an active certification.
For example, you can find a list of all Pharmacy Technicians with an active license using the PTCB site here.
From there, you can search social media sites or personal websites for your candidates to contact them about your role.
Medical Meetups
Otherwise, check out local meetups in your area. If you find a group of Registered Nurses in Northern California, take a look at their members' page. Oftentimes, you have enough information on a member profile to find a candidate's social media or contact information. 
If a member has a profile picture, check to see what Google results come up when you search the image. You can also use information in their introduction and their location to help you find more information on candidates. 
Doing research to learn about the education and licensure of your medical roles can help you find creative avenues to head down to produce stronger results. Taking time to research a role at the beginning of your process can help you understand what strategies will be most effective for your role.
While research may seem time-consuming, it will help you cut down time on trial and error and allow you to present an impressive batch of candidates to your hiring manager. 
---
Authors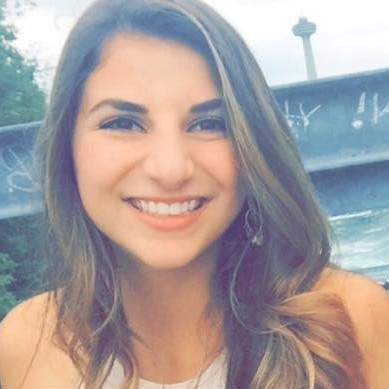 Julia "Wonder Woman" Adler Sourcer Julia Adler is currently working as a Sourcer at Wayne Technologies. She works based on clear deliverables, provide full-cycle transparent data, and are changing the way our clients view sourcing. On a day to day basis, she sources candidates, delivers talent maps and market data, finds emails, uses/has experience with a wide variety of tools, and contacts candidates with messaging built around the DISC personality profiles. Outside of Wayne Tech, Julia volunteers as the Editor of ATAP (Association of Talent Acquisition Professionals), is a Staff Writer for SourceCon, and was a Speaker at SourceCon 2020. In her free time, you can find her on a run with her pup, painting, or listening to podcasts. She has been working in recruiting/sourcing for the past four years and specializes in recruitment tooling, building boolean strings, natural language search, and raw sourcing. She believes that you are never done learning, regardless of where you are in your career.
Recruit Smarter
Weekly news and industry insights delivered straight to your inbox.