[et_pb_section bb_built="1″][et_pb_row][et_pb_column type="4_4″][et_pb_text]
Welcome to what we'd call "Product Week" on this site. Over the last two weeks, at different recruiting industry events — first our own HRTX at the Yello offices in Chicago and then HR Tech in Vegas — we've seen demos of dozens of different talent acquisition-related suites. Now we're going to start writing about how some of them can benefit you. You might have heard about a few; you may have researched them, and you may even own them. Your specific interaction point to each possibility will be different. Enjoy what you can.
First up is Yello. I should caveat all these that they're not meant to be hard-hitting, deep-review journalism. They're just going to discuss the suite. As William Tincup noted at an event at Yello actually, please go talk to your peers  and check out more than few review sites to get an idea of the good, the bad, and the ugly. These are more an overview, and some future ones will be tied to the context of how a specific solution works within a current industry problem.
What does Yello do?
Their branding is about being "the perfect complement to your ATS," which makes a good deal of sense. One thing we consistently heard at HR Tech is that companies feel as if they're locked into ATS deals for "17-20 years," (one lady actually said that to us) so they need a way to make the less-than-stellar elements of their ATS work for them. A good example is Taleo, which admittedly was sun-setted by Oracle in many ways. Taleo was a great suite for compliance, which explains why many decision-makers bought it, but some of its features flat-out were terrible (scheduling would be one). Yello is something you could use on top of an ATS to do certain things better.
One of the internal philosophies guiding Yello is that recruitment management teams know certain key metrics — let's say time to hire — but they don't necessarily understand where the intervals and bottlenecks in a process occur. Yello helps you sort that out.
Dozens of companies at HR Tech were promoting scheduling options, and that was part of Yello's new rollout too. They have a scheduling center that's algorithmically-driven. A recruitment ops coordinator could easily live within this center, figuring out timeframes for interviews, multi-party interviews, etc. It will make your recruiters, hiring managers, and ops people lead much-easier lives. That's a good thing.
And here's a good example of how products should be developed: Yello initially rolled out scheduling tools using a color-coded feature, but the majority of users found it confusing. Sometimes, they didn't know what color meant what. ("Does blue mean the hiring manager is available or not?") So, they changed system to use blocks, which was much more intuitive for their existing users. Product iteration for the win, right?
"Reduce the human error component"
This is the great promise — and the great fear for human beings — of automating functionality, but it makes sense within the recruiting function. If you have people using 65% of their time on scheduling (which we've seen stats around), some of that needs to be done more effectively by a computer. The ultimate goal for the humans? Build more proactive pipelines.
Yello works across these three major buckets:
Talent Acquisition
Recruitment Marketing
Recruitment Operations
And look, admittedly it can feel as if they have too many use cases in some examples. That's not necessarily a bad thing considering how messed-up hiring is at so many companies, but here's one thing I thought was cool during our demo. They regularly tell customers that if their focus is video, they should turn elsewhere. Yello has video interviewing capability, for sure, but there are other brands (think HireVue, WePow) out there doing it better. I enjoyed that moment of transparency. About five days after talking to Yello in Chicago, we were on the floor of HR Tech, where everyone tells you they can do everything better than anyone else. That gets exhausting.
So check out Yello — it's a full, robust suite with great scheduling capabilities that can be a complement to your 84-year ATS contract.
[/et_pb_text][/et_pb_column][/et_pb_row][/et_pb_section]
---
Authors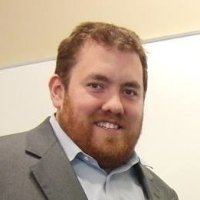 Originally from New York City, Ted Bauer currently lives in Fort Worth, Texas. He's a writer and editor for RecruitingDaily who focuses on leadership, management, HR, recruiting, marketing, and the future of work. His popular blog, The Context of Things, has a simple premise -- how to improve work. Ted has a Bachelors in Psychology from Georgetown and a Masters in Organizational Development from the University of Minnesota. In addition to various blogging and ghost-writing gigs, he's also worked for brands such as McKesson, PBS, ESPN, and more. You can follow Ted on Twitter @tedbauer2003, connect with him on LinkedIn, or reach him on email at [email protected]
Recruit Smarter
Weekly news and industry insights delivered straight to your inbox.