"If we knew what we were doing, it wouldn't be called research."

       – Albert Einstein
If you work with talent, you may hold the role of "sourcer." That's what most of you do, right?
You spend days and nights honing your tradecraft. People around you get what you do. They respect and admire your work. Career advancement awaits you…or does it?
Maybe.
Future progress assumes that sourcing presents a career path that you embrace. Let's take a look at your logical next steps:
1. Promotion to a more senior version of yourself;
2. Promotion to leadership in sourcing;
3. Shift into full cycle recruiting, or some other area of HR; or
4. Change corporate hats, but still do one of the above.
Do you spot a pattern? Roles change, but the theme remains the same. You're moving, but those gigs will not push your research knowledge to any momentous next level.
If that is enough, then that's great, and good luck.But what if you do a full stop, reflecting on your core motivations and interests? You may have the following epiphany:
What you love is not "finding people and information" for recruiting purposes? What you actually love is just "finding stuff out?"
Imagine that.
A Great Day For Up: Sourcing Skills Aren't Limited to HR and Recruiting.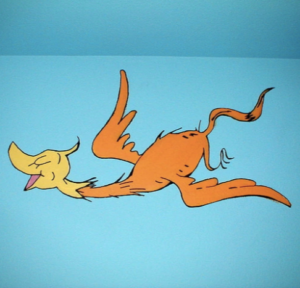 You're passionate about research. You love sleuthing out information, grasping complex subjects, knowing where to go and what to do with findings. But right now, that all anchors to staffing and HR.
You could drop out of the workforce and go back to study library science. Perhaps you could do an MBA; there are lots of research topics in an MBA to build your chops. Options abound for continuing education.
But what if "more school" isn't an option? What else can you do?
How else might you parlay your passion, curiosity, creativity and experience into an all new professional (and personal) identity?
Is that even possible?
Who even knows what "sourcing" is beyond HR and recruiting?
The answer may surprise you.
What you do is not as relevant as how you do what you do.
Does that make sense?
Organizations and people with interest in research will instinctively reason through the mechanics of your role. The work you do matters, but it's less relevant than how you approach your role.
People who live and breathe "finding stuff out" may have more interest in how you phrase topics in research, how you manage execution, or your methods and tools.
Most of all, they will want to know if you are naturally curious and imaginative in such a way that you are malleable. That will allow them to repurpose and develop you in support of their agenda.
Thing One: Researching How To Find Stuff Out (And Why It Matters).
Believe it or not, if you are great at doing research, you may have more career portability than anybody else out there. Research is research is research.
Get it? Got it? Good.
…and we're gonna talk about that last point.
First, some background. Research and competitive intelligence are central themes in my 20+ year career.
That goes back to my early days in the equity research library at Fidelity through my post-MBA days and my current consulting life.
Much of what I do is just "find stuff out."
Those who know me or have seen me speak at conferences understand that my passion is human capital research. At a basic level, that means understanding who does what in this world and then talking to them. Doing that involves comprehending organizations, markets, products, plans, people and other information.
Can you teach that depth of research to anybody who is good at "finding things out?" As an example, if you are awesome at sourcing engineers, can you learn to investigate the markets for pharmaceuticals, renewable energy or consumer products?
Maybe even learn how to model the networks and actors that shape those markets? Maybe absorb training to probe those human sources in a way that produces information that does not exist on the interwebs?
I am convinced that is possible. In fact, that is what I set out to prove ages ago.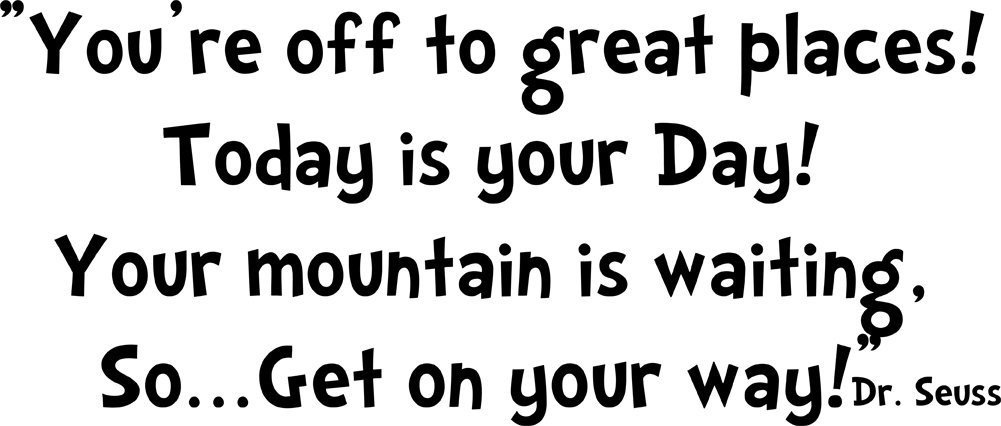 Over the past decade, while consulting for a living, I've been writing and editing a project that will soon live online at TheG2.com. It is comprehensive research training material that revolves around human capital research. It encompasses market and organization research, human source research and profiling, network mapping of those people and organizations, and a host of other topics.
That includes the secretive mechanics of elicitation in intelligence gathering projects.
But how did this creation get from the beginning to the end?
Birthing TheG2 anchors to my insatiable curiosity to understand how other people "like me" find stuff out. That means, in a literal way, if you love "finding stuff out," what else might you be doing for a living? For what kind of organization? And what's different about what you do, and why does it work in that context?
That line of inquiry took me all over the place. It involved probing investment researchers, journalists, marketers, law enforcement, psychologists, hackers, private investigators…the list goes on and on. And – no joke – it even includes the approaches that magicians take to find things out.
Did that include talking to sourcers? Of course. That's why you're reading this column.
Get On Your Way: How To Source A Career Outside of Sourcing.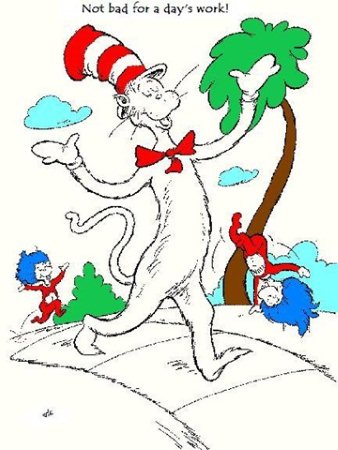 It may sound crazy, but there are so many consistent themes with all these people. That's why I urge you to contemplate what else you can do were you to leave "sourcing" behind in favor of a career about "finding stuff out."
To illustrate all this, let's explore a handful of approachable careers and industries.
Since you all know how to find job descriptions for these positions, let's stick with conceptual introductions. The focus here is why these roles may make sense.
1. Retained Executive Search Consulting.
This is the most relevant of all these choices. These are small to large firms that get paid big money to find top executives for companies, independent of outcomes. That means they do not generate contingent fees. Rather, they charge hefty sums for their process.
A huge piece of that process is "research excellence." It is, in fact, a major selling point during their pitches and the way they try to differentiate themselves.
Research here blends elements of sourcing with other areas of market research and mapping. There's lots of client-facing reporting as well, and some people do it as a stepping stone to the consulting side.
2. University Development, Fundraising & Donor Profiling.
All nonprofits place particular emphasis on fundraising. Beyond the kids from your alma mater who hustle you for 25 bucks yearly, there is another world in here. It is the vast realm of donor and prospect profiling.
The work goes beyond basic profiling of people to encompass asset modeling and estimation, plus research in support of fundraising campaigns. It's like doing well by doing good. Oh, and in big universities and nonprofits, the pay and visibility for these positions can be outstanding.

3. Journalism Research and News Rooms Fact Checkers.
Behind every great news story, there are researchers generating crucial insight. They span all topics of coverage. Alongside this are the fact-checkers, the researchers who do the critical work of checking material to withstand factual scrutiny, amongst other things.
Every major news organization uses these folks. That means print, online, television and elsewhere. It can be a tentpole function in some newsrooms.
As an example, ever heard of Julie Tate at the Washington Post? She's a former fact checker turned researcher who has been a part of 9 Pulitzer Prize winning entries. Do you need a degree in journalism?
Nope.
4. Corporate and Special Libraries.
Yes, actual libraries. These things are everywhere! You will find a research library team inside every major corporation, hedge fund, investment firm and beyond. Don't believe me?
Take a look at the Special Libraries Association at www.sla.org. If you are excellent at finding stuff out, you should be able to penetrate this landscape by trading years of experience in lieu of an advanced degree in library science (MLS), though an MLS helps.
This is where companies ranging from P&G to Big Pharma turn when they need more research. They go to their corporate libraries or "info centers."
5. Corporate Marketing and Market Research.
When companies make plans to develop or deliver a product or service to market, they begin with actionable research. Marketing executives do this, product managers do this, and so do the many market research professionals around them. Titles vary, but they all anchor to research.
You may be sizing a foreign market, uncovering distribution networks, foraging for information on components, it is quite infinite. The theme is still just finding stuff out. And no, you do not need an MBA to crack this field.
On a related note, there's the parallel world of "market research consulting." This includes firms like Forrester, Gartner and countless others. They do much of the same work but from the sidelines of industry. It is fascinating, and their diverse clients may present high interest to career research professionals who enjoy tackling new subjects.
6. Knowledge Management (KM).
The "KM" function is a big deal in fields like management consulting. It is also a big deal in the rest of industry. One way to think about this is like the other side of research. That is about what we do with what we know, how we capture knowledge, and how we exploit it for myriad purposes. That summary does not do it justice, but it will have to work.
For those with a passion for research, that enthusiasm bears relevance. In most cases, if you have experience managing research, including its outcomes and findings, then you may already understand basic principles of KM.
7. Competitive Intelligence (CI).
As a corporate function, these are often small teams with a singular focus on finding things out and acting on those findings. Competitive Intelligence places tremendous emphasis on market monitoring, mapping, source profiling, open source intelligence, vendor management and on and on.
I live in this market on the consulting side, so my work also involves making direct calls to elicit information from human sources. The work is never the same. It is rigorous, and it is stimulating. While many in the field come with an MBA, your passport does not need that stamp.

8. Business Development, Lead Generation, and Prospect Profiling.
When organizations intend to separate prospects from money, they try to arm themselves with as much information as possible.
They might be in a shoot out with a competitor and need a researcher to build a "battle card" to compare offerings. They might need researchers to find prospects doing X in some key industry or location.
Information needs vary, and they depend on what the company makes and sells. The constant theme is that research is what makes lead generation and profiling possible.
Without it, they're just guessing.
Extra Credit: Other Options for Reinventing Your Sourcing Career.
That list above is far from exhaustive. But those are several career ideas that present low or approachable barriers to entry. Are there other great choices?
Definitely, but many assume special knowledge, like medical research, or may require licensing, like becoming a Private Investigator. I'd rather see you pursue actionable and achievable alternatives that can effect change soon, not years from now.
Whoa. Did you read all the way to the end of this article? My sincere hope is that it prompts you to stop and rethink upcoming choices you make in your professional life. No, I don't mean quit sourcing, if it's what you love to do.
But if what you truly love is just finding stuff out, then consider alternative paths that will take your research chops to a whole new level.
Oh, and if you for some reason you try and then fail, try again.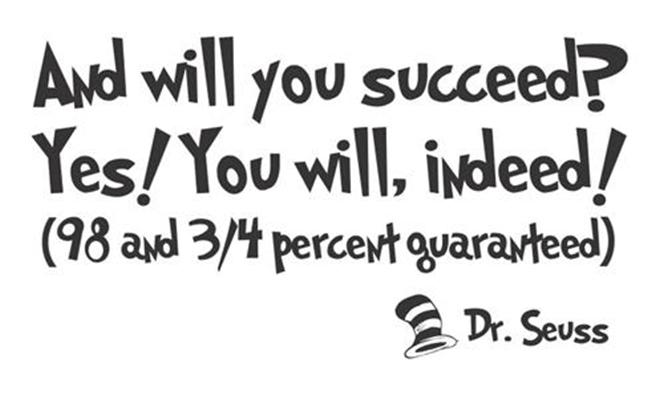 About the Author: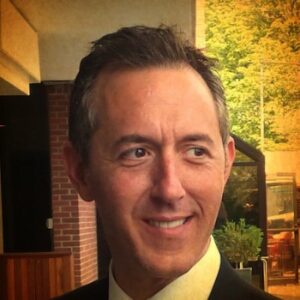 David Carpe lives with his wife, kids, and a gaggle of dogs by a farm north of Boston. He spends his free time wrapping up www.theg2.com, a new kind of "human capital research" training program. His daily work life involves researching, analyzing and engaging people, places, and things to inform business decisions.
He has done this for big brands, consulting firms, and startups like Microsoft, Serono, the Gates Foundation, McKinsey, Fuld, TiVo, Turn, PGP, comScore and many others.
He has also provided expert commentary to diverse pubs ranging from the WSJ, Fortune, Wired and The New York Times to the Boston Globe, Chronicle of Philanthropy and CFO (and even Maxim!).
Follow David on Twitter @PassingNotes or connect with him on LinkedIn.
---
---
Recruit Smarter
Weekly news and industry insights delivered straight to your inbox.