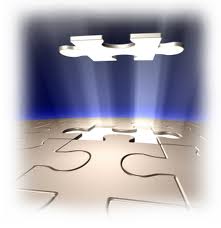 With limited networks, company recruiters once had to leave it up to professional search firms to source and recruit the best high-level executives from around the world.
But in the age of social media, it has become much easier for in-house recruiters to build relationships with far-flung executives who exhibit the experience and skills they're looking for, even for the most senior positions.
Social recruiting tools such as LinkedIn, Facebook, Twitter and Glassdoor allow recruiters to interact with job seekers and qualified candidates who may not be currently looking for a new position.
But even though social media makes it possible for recruiters to exponentially grow their Rolodexes, without ever having worked with or met in person many of those new contacts, the process of recruiting high-level executives continues to demand due diligence.
4 Keys for Executive Search Success
These steps should be part of every executive search or recruiting process:
1. Research. Before searching your network and social media to locate potential candidates, a recruiter must have an in-depth understanding of the company's needs and develop a detailed job profile. That profile should include more than a list of responsibilities; it should also include a description of specific competencies and expectations. Develop such a profile by interviewing current executives, as well as those who report to them, and by studying company strategy and goals.
2. Screening. Once you know exactly what type of candidate you're looking for and have sourced several potential candidates from your social network or other avenues, the next step is successfully screening candidates. This process includes a call back from the candidate, receiving a resume (or an online employment profile if your company accepts that in lieu of a resume), and in most cases, a phone screen and a face-to-face assessment interview.  Successful recruiters must have tools in hand to assess candidates against hiring criteria. Many companies utilize behavioral and competency testing during this stage, which can be accessed online.
3. Checking References. In the age of social media, when everyone can present online the persona they choose to present, checking solid references may be more important than ever. In addition to contacting the references that a candidate provides and verify educational and professional backgrounds, recruiters should check with additional people who have worked with, supervised or reported to the candidate. Check out any speaking engagements the candidate has held in the past. How did he or she do? What was the response from the audience? Going the extra mile with candidate referencing can help ensure that you are hiring the person you think you are hiring.  
4. Negotiation. It can be difficult to persuade a senior executive to leave a safe position for the uncertainties of a new employer. Negotiating a compensation package is only part of the process; recruiters must deftly interact with candidates on a regular basis to understand their family issues and other issues that may affect their decisions, and to provide ongoing assistance. For most senior-level executives, it's important to discuss a change in position in the context of his or her entire career and how it may help him or her achieve ultimate goals.
Check out the Glassdoor Talent Solutions Blog to learn more.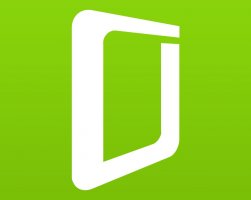 About Glassdoor: Glassdoor is the world's most transparent career community that is changing the way people find jobs, and companies recruit top talent. Glassdoor holds a growing database of 6 million company reviews, CEO approval ratings, salary reports, interview reviews and questions, office photos and more.
Unlike other jobs sites, all of this information is entirely shared by those who know a company best — the employees.
For employers, Glassdoor offers effective recruiting and employer branding solutions via Glassdoor Talent Solutions. We help more than 1,500 employers promote their employer brand to candidates researching them and advertise their jobs to ideal candidates who may not be aware of them. What differentiates Glassdoor from other recruiting channels is the quality of job candidates we deliver and our influence on candidates' decisions as they research jobs and companies.
---
---
Recruit Smarter
Weekly news and industry insights delivered straight to your inbox.