Last year, the average cost per hire in the United States rose an estimated 7% from the previous year to almost $4,000 a pop; the Bureau of Labor Statistics estimates 148 million workers switched jobs or obtain new employment within the last year, meaning that American private sector employers are spending approximately $900 million a year on new employee recruiting alone.
This number doesn't take into account the additional hundreds of millions of dollars organizations spend every year on recruiting related technologies, recruiter salaries or agency fees and the hundreds of hours a week the average enterprise employer allocates simply to track down and engage candidates.
Mo Money, Mo Problems: Dumb, Dumber and Recruiting.
While the average enterprise employer reported spending fully 12% more on recruiting and hiring than prior year – which could potentially be justified by low unemployment rates, increased demand for skilled workers and larger market trends – the fact is that for all that additional spend, those same employers actually took an average of five more days to fill their open positions than they did the year before.
The average position, in fact, took employers 52 days to fill open jobs is discouraging; even worse is that somehow, fully 40% of those new hires who actually make it through this marathon process will turn over within one year, according to the BLS.
This means that even as we're investing a huge amount of cash, money and manpower towards solving our talent challenges, it's almost impossible to justify that investment, because today, almost all of the resources we sink into recruiting fail to deliver any sort of meaningful return.
Instead, we're squandering those investments, as most employers have little to show in terms of improved efficiency or effectiveness, more reliable processes or bottom line recruiting results. And it's only getting worse.
The thing is, as miserable as the ROI might be on talent acquisition investments, the piss poor rate of return has nothing to do with the actual recruiters themselves – in fact, recruiters almost unilaterally aren't only doing their jobs, but are overburdened with more reqs and more demands than ever before.
While budgets and spend in recruiting have increased significantly in the past few years, headcount has remained more or less flat in talent acquisition organizations, and still haven't recovered to their pre-recession levels.
The fact that the unemployment rate is lower, and workforce participation is higher, than it's been in nearly a decade suggests recruiters are actually doing their jobs of finding people jobs, and the best recruiters out there unquestionably represent one of the most powerful competitive advantages any organization can have.
Waste Line: The Deadly Sins of Recruiting ROI.
The low returns on our recruiting related investments are, in fact, because those same recruiters are forced to work in an inefficient, ineffective and wasteful system where their sweat equity often goes unrewarded, and their hard work unrealized.
It's time we stopped the waste and started fixing some of the most endemic inefficiencies that are completely unforgivable – but unfortunately, all too common in recruiting today.
Let's face it: there's a pretty sharp disconnect between what employers invest in hiring and what they get in return. There are infinite explanations (and excuses) for this growing disparity, but all can be more or less boiled down into three categories: bad processes, bad technology or bad expectations.
And that's not just bad for recruiting, it's bad for business. Of course, it all starts with recognizing the two unforgivable ways companies are wasting recruiting related resources – and knowing how to fix them while there's still time.
Because I promise, while these mistakes are already costing you big time, the payoff of actually fixing these problems is worth it.
Don't Waste Your Money on Stupid Stuff.
But the biggest cost by far is maintaining a broken system. Every year, recruiters spend millions to acquire fresh profile data and resumes. Unfortunately, that data isn't always accurate, and those resumes aren't always linked to the most qualified candidates.
Recruiters have to wade through bad information, check accuracy, vet each candidate individually, and generally spend a huge part of their work days doing unproductive footwork. It's a terrible system for both recruiters and their employers, who only see a payoff from those investments if they happen to get lucky.
Because Applicant Tracking Systems ( ATSs) don't update automatically when people's circumstances shift (for example, if they get new jobs or email addresses), stored profiles become completely unusable within a matter of months. Rather than going back through and double checking all their information, most recruiters simply start from scratch. With CRM technologies, corporate data constantly refreshes as new information becomes publicly available. In talent acquisition, it just gets old.
Recruiters spend hundreds of hours digging up possible hires, finding their contact and background information, and then documenting it. They do this every time a new req opens—running searches, scraping social profiles, documenting contacts – that stuff is all incredibly labor intensive (and not a whole lot of fun, for that matter).
And yet, when a similar position comes up, for some reason, recruiters generally don't use those same profiles, contacts or connections that they worked so hard to source and engage with before. Why? Because the information they have is already out of date.
To understand the true impact of this inefficiency across most hiring organizations, compare the average recruiting pipeline with a sales one. When marketing generates leads for a sales organization, those prospects aren't trashed simply because they're unresponsive, uninterested, or not ready to buy right now.  In fact, marketing's job is to continually generate and nurture leads enough to influence a purchasing decision when that lead is finally ready to buy.
A marketer fails at this core competency, they're going to get fired – those leads took a ton of effort and expenses to get in that database in the first place. For some reason, though, that's pretty much business as usual in recruiting.
That needs to change, or we're all in trouble.
Don't Waste Your Time on Stupid Stuff.
It's not fun to waste hours on end re-doing your work, or to be reduced to menial tasks like entering and updating data. The reality of many recruiters' jobs is oftentimes a bleak one.
Even when they aren't searching job boards for new candidates or updating data, they're still spending most of their time on work that isn't truly aligned with their real skill set: engaging with people.
That dissonance can eat away at recruiters' job satisfaction and performance, so they're left unfulfilled, disengaged and dissatisfied – which is exactly what you don't want from the people responsible for selling career opportunities at your company.
Make your recruiters' work meaningful and impactful, and you'll see immediate dividends in terms of performance. It's hard to hire for a company you hate as part of a job you don't really care about. Recruiter happiness is one investment that every talent organization needs to make – invest in your people people, because they have among the most critical – and thankless – jobs in any organization. Period.
But when the inefficiency is removed with the implementation of better tools and processes, an amazing thing happens. Not only does the Talent Acquisition department save time and money, but recruiters' jobs becomes much more satisfying and strategic. No more data scavenging and cold email outreach or other repetitive tasks.
Recruiters would finally have time to think and focus on the human part of human resources – that is, the interpersonal interactions and relationships required to get prospective candidates to know, trust—and most importantly—buy from the business.
Remember: all employees are consumers of work, and like consumers, they have a choice. If you're spending your time on stuff that isn't candidate facing (like data entry or manual reporting), they're more than likely not choosing you.
As long as companies are stuck in an antiquated and wasteful hiring paradigm, they'll be stuck with high costs, low returns on investment, and a group of extremely talented people who aren't being used to a fraction of their full potential. Recruiting and HR leaders need to sit down with senior leadership and really take a critical look at how hiring happens.
There's a pretty good chance that you'll be able to find some inefficiencies worth streamlining, processes that need improving or technology that needs updating.
Because if you can't see the problems you need to fix, you're probably one of them. Haste doesn't make waste, stasis does. Business as usual should be anything but in recruiting, or else we're not going to be in business for long.
And that would really be a waste.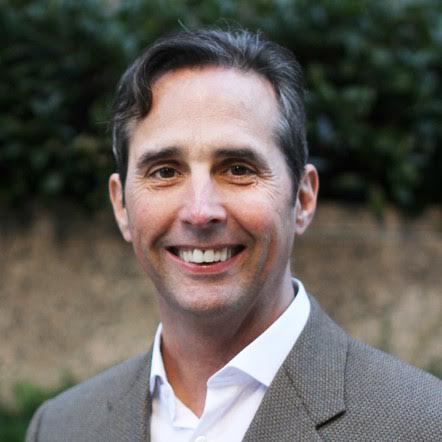 About the Author: Robert Carroll currently serves as the Senior Vice President of Marketing for Gild, where he is responsible for crafting and executing Gild's marketing strategy including brand, sales enablement, press and analyst relations, events and demand generation programs.
Robert has more than 20 years of strategic marketing experience at both startups and Fortune 500 companies in the software, media, cloud infrastructure and SaaS industries. In addition to holding executive positions at GoGrid, Clickability, AOL, Ziff-Davis (ZDNet), Ofoto (now Kodak) and Wind River, Robert was a founding team member of GNN, the world's first commercial website.
He is also a guest lecturer at the Haas School of Business at the University of California-Berkeley and a former multi-year board member of the Software Information Industry Association (SIIA) Marketing Executive Council.
Follow Rob on Twitter @RobCarroll or connect with him on LinkedIn.
---
---
Recruit Smarter
Weekly news and industry insights delivered straight to your inbox.