This three-part series looks at what's next for human resources and talent acquisition. Part one makes a case for 2021 as HR's moment of radical praxis, part two for rebuilding the relationship with TA, and part three for recentering what functions as the heart of organizations.
What Happens When HR Gets Rehired?
By now, we all know about 2020 and its impact on HR and TA. For many, it meant turmoil and disruption, subject to job loss and the search for something new. For others, it meant a call to action, to perform without a roadmap or resources in place.
There is burnout on both sides and a lingering sense of uncertainty. A lot has happened in a relatively short period of time, and many of us are still working to reconcile and process. Even so, we know from past crises that things will turn around eventually, and when they do, it pays to be prepared.
But how do you prepare when there's still so much unknown? You turn inward before looking out. Many things remain outside of your control, especially now, but there's always more you can do inside.  
There are different ways to approach HR's role within an organization. For years, we've heard the call to "secure a seat at the table" and "think more like marketing," and while this advice is no doubt well-intentioned, it's also misplaced.
There's exhaustion to work through, fatigue – and let's face it, a bit of an image issue to reconcile. 2020 only illuminated that, and without self-reflection, these symptoms will only get worse. It's time for solutions, for radical praxis.
Here's why:
Shifting Mindsets
If you work in HR or a related role, take a minute and ask yourself what you've learned over the last 12 months. Do you want to keep doing this work? Because if there were ever a moment to get out, it would be now. Are you still in it? OK, keep reading.
If you're in it and committed to continuing, you need to be in it harder than before. HR is harder than before. Recruiting is harder than before. And things might get worse before they get better. We don't know. Accepting that we're dealing in unknowns, we need to start identifying what's changed.
For one, there's the continued push towards "strategic" HR, a word we're all so sick of hearing. Still, to move ahead, we need to understand what this means in today's context. For years, HR existed as solely transactional. The departments where someone would show up and say, "Can you answer my question about X benefit?" or "I need your help to hire Y."
That was it, like ringing up an order at the grocery store. Scan the items, hit total, collect the money, and hand over the receipt. Have a nice day – see you maybe never. A lot of old school practices are based on this type of methodology.
Over the last decade, folks have been working to break down this wall and introduce "strategy." In doing so, we overlooked that HR had been taught to be guarded, to protect their information and knowledge. So much so that HR folks were encouraged not to talk to their peers because why would you share trade secrets?
Not to take a seat at the table or in that meeting, to sit quietly and do the work. Not to ask for what you want and need from leadership. Not to feel worthy of budgets, opinions, or perspectives.
Sure, you could argue it's because no one encouraged you to speak up, but think about what got internalized along the way. Some unlearning needs to take place. Now, we have this call to be strategic. The call itself isn't new. It's just growing louder.
Strategic exists on a continuum: one that favors relationship building, asking for help, learning from one another, and more. The problem is, how to be strategic when you still have the transactional work and less headcount to rely on? HR is being pulled in different directions.
Hence the need for a reckoning.
What's Next
By definition, praxis refers to the necessary relation between theory and practice – making the implicit explicit. Radical, in most instances, means advocating for complete change or reform. Taken together, the idea of radical praxis is about embracing a new way of thinking and being.
If we're to make the implicit explicit, HR needs to rethink its role as soon as possible.
HR can continue on this current path, where all of these problems can continue to exist and rehire and pretend none of this ever happened, or it can figure out its problems and pivot in a new direction.
In some organizations, HR might remain strictly transactional if that suits the workforce and culture it supports. In others, it might need to become more strategic to help redefine the employee experience.
HR is full of employees. Employees who need help, coaches, and training. Employees who also face burnout if not considering self-compassion and boundary setting. Coming off the back of 2020, HR probably needs this "now more than ever" to reconcile the "us versus them" mentality that's led to this point.
It isn't HR against employees or HR against the organization. HR bridges the gap between employer and employee and needs to demonstrate that it serves both parties (and itself) equally.
That takes emotional intelligence and self-worth, two things that aren't always easy to quantify or develop.
You don't have to be kind. You can remove the heart and humanity from the equation. You can choose productivity and efficiency.
HR has done that for years, and ultimately, you have agency over the decision.
It's the power of choice that makes 2021 your moment to decide.
Additional resources:
LISTEN:
Ten Percent Happier – The Scientific Case for Self-Compassion
READ:
Laurie Ruettimann – Betting On You: How to Put Yourself First and (Finally) Take Control of Your Career
WATCH:
---
Authors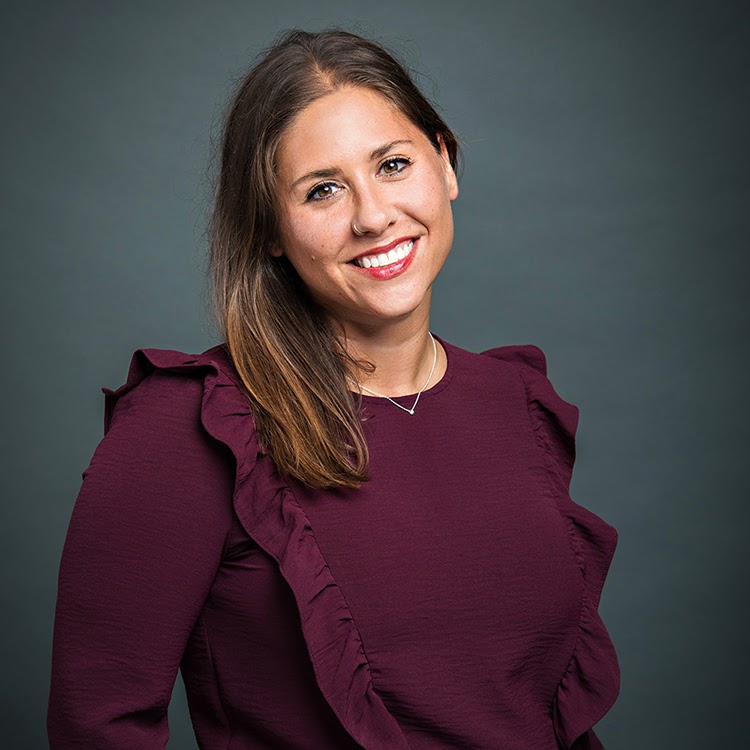 Katie Achille is a contributing writer for RecruitingDaily and PR professional, marketer, and serial freelancer with 15 years of experience supporting organizations from startups to Fortune 500 corporations, specializing in HR and recruiting technology. Her career highlights include launching a massive employer brand project at Verizon, writing a book with a former presidential cabinet member, promoting top lecturers such as Fareed Zakaria and Thomas Friedman, penning entries in an encyclopedia of military science, and teaching Pilates. Over the years, her work has appeared in Forbes, Entrepreneur, Venture Beat, Business Insider, Human Resource Executive, Workspan, and many more. She holds a BA in Journalism and Media Studies from Rutgers University and an MA in Historical Studies from The New School. You can read her latest musings at katieachille.com or connect with her on Twitter and LinkedIn.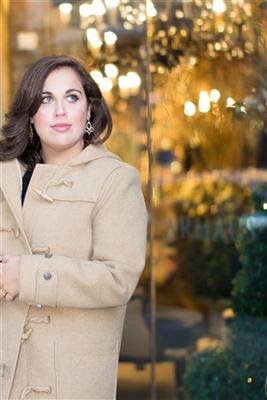 Laura Mazzullo is the Founder and Owner of East Side Staffing, a boutique Recruitment Firm specializing in the placement of experienced HR professionals. East Side Staffing's values are Kindness, Curiosity, and Humility. Laura is led by those values, and is committed to and passionate about talent acquisition by consistently creating new ways to innovate and partner with her HR network. Laura has developed a successful career in recruitment and brings an entrepreneurial spirit and passion for building relationships. She also offers coaching and consulting services to Talent Acquisition professionals, HR Hiring Managers, and HR Job-Seekers. Connect with Laura on Twitter, Instagram, and LinkedIn and subscribe to her YouTube channel at LearnWithLauraHR.
Recruit Smarter
Weekly news and industry insights delivered straight to your inbox.