This three-part series looks at what's next for human resources and talent acquisition. Part one makes a case for 2021 as HR's moment of radical praxis, part two for rebuilding the relationship with TA, and part three for recentering what functions as the heart of organizations.  
The Great Reawakening
If we've learned anything over the last year, it's that the "doing things the way we've always done them" fixes absolutely nothing. Knowing that the world has experienced a period of collective, sustained trauma, there's been a lot of talk about building resilience, agility, flexibility, and the like.
But what about grace? For ourselves and those around us? HR has long had its critics, both external and even some on the inside, doing the work. Where are the encouragers? Are you one?  
The HR of 2021 is not going to be the same HR of 2020. Nor is it going to be the HR of 2019, 2009, or anything before. The HR of 2021 is part of a great reawakening on the part of organizations and the larger collective consciousness. In part one of this series, we advocated for introspection and a call to action.
In part two, we talked about empathy and repairing the relationship between HR and TA.
Now, it's time to think about the future.  
Lars Schmidt refers to HR's internal conflict in his book, Redefining HR, reminding us that there is a distinction between the old-school teams and next-generation leaders. More than that, what we need at this exact moment is a way to and solidify HR as a next-generation function.
Finding Center
Given its role at the center of the action, critical to the health of the overall organization and all of its various functions, we would argue for HR as the heart, anatomically and metaphorically. The heart is necessary. You quite literally can't go on without it, and yet, it's pretty easy to overlook just how important it is, day-to-day.
You don't always see your heart. You don't always know when it's hurting. And as a result, we sometimes end up more damaged than we realize.
There are a number of ways we could take this metaphor. However, we're not here to talk about HR in a cutesy, Valentine's paper heart sort of way. That's been done before.
There are no two ways about it: HR is a vital organ and, as it stands today, is pretty broken. And once you've been heartbroken, you have to pick up the pieces. You have to reconsider patterns and habits. You have to rethink who you were, decide who you want to be, and unlearn what you once believed in order to evolve.
Reflecting on her 2020 HR heartbreak, Kayla Moncayo wrote, "We must stop convincing humanity they have to experience tragedy to earn good things in life."
Do you hear us, HR?
We want to see HR through a "can't live without out it" lens. In a "this is the department that keeps your organization happy, healthy, and alive" sort of way. CEOs are always the first to say that their people are their biggest asset. And HR represents the people.
Despite this undeniable connection, the HR muscle has weakened over the years, and its heartbeat has slowed. But HR can't neglect its own health any longer.
Beyond Purpose
The pre-pandemic narrative focused heavily on reskilling and upskilling in the face of automation. We read scary statistics from McKinsey that estimated "between 400 and 800 million individuals could be displaced" and "75 million to 375 million may need to switch occupational categories and learn new skills."
We talked about work-life balance or work-life integration and whether remote work was actually productive. We let HR get sick with worry about an unknown future rather than work as an organization's main artery of support.
You've likely heard of purpose-driven organizations. Deloitte explains that purpose "articulates why an organization exists, what problems it is here to solve, and who it wants to be to each human it touches through its work." Deloitte also shares that these companies witness higher market share gains and grow three times faster on average than their competitors while achieving higher workforce and customer satisfaction.
These are the types of ideas that make the C-Suite care, and let's be honest, if HR is the heart, the C-Suite is the brain. There's no denying their role – or say – in the matter.
Getting There
So, with that in mind, we're not going to say we have the business case for a heart-led approach to HR all figured out. What we do know is that present circumstances aren't the only reason HR is in this place. Organizations have been neglecting these teams for years. It wasn't until HR was needed the most that anyone realized how bad things had gotten.
The good news is, we're waking up.
Still, we can't move from old-school to next generation if we don't acknowledge the value in emotional intelligence and the softer side of what HR represents. If we're to believe that humans are an asset, we must treat them as such, including HR and its varied professionals.
Yes, hearts can harden, and encouraging HR to become heart-led will mean working through the pains brought on by years of derision and disdain. There will be valves to unblock before HR will live at the center of organizations, where it can focus on connecting with others, creating and caring for the community (and itself), and pumping in fresh energy and ideas.
That will take acknowledging lived experiences, shoring up weaknesses, providing help when it's needed, and demonstrating grace whenever and wherever possible.
And, of course, it will take a whole lot of heart.
Additional resources:
LISTEN:
Spark Conversations: Power of Purpose – Kellee Marlow & Eric Kim
READ:
Adam Grant – Think Again: The Power of Knowing What You Don't Know
WATCH:
---
Authors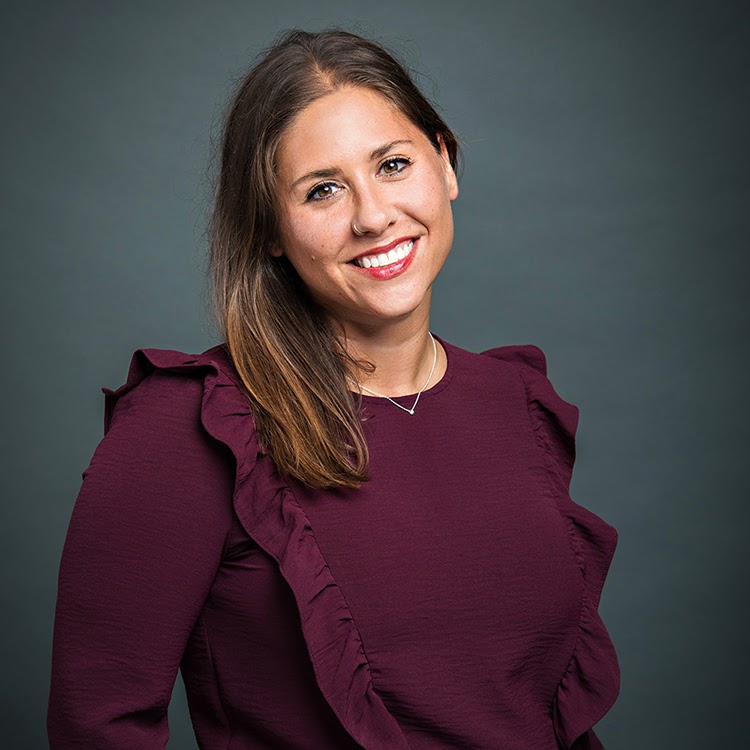 Katie Achille is a contributing writer for RecruitingDaily and PR professional, marketer, and serial freelancer with 15 years of experience supporting organizations from startups to Fortune 500 corporations, specializing in HR and recruiting technology. Her career highlights include launching a massive employer brand project at Verizon, writing a book with a former presidential cabinet member, promoting top lecturers such as Fareed Zakaria and Thomas Friedman, penning entries in an encyclopedia of military science, and teaching Pilates. Over the years, her work has appeared in Forbes, Entrepreneur, Venture Beat, Business Insider, Human Resource Executive, Workspan, and many more. She holds a BA in Journalism and Media Studies from Rutgers University and an MA in Historical Studies from The New School. You can read her latest musings at katieachille.com or connect with her on Twitter and LinkedIn.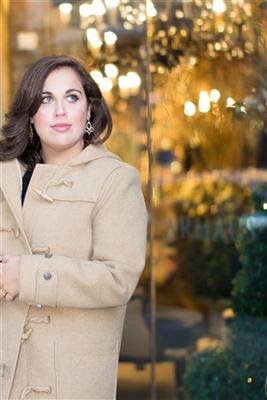 Laura Mazzullo is the Founder and Owner of East Side Staffing, a boutique Recruitment Firm specializing in the placement of experienced HR professionals. East Side Staffing's values are Kindness, Curiosity, and Humility. Laura is led by those values, and is committed to and passionate about talent acquisition by consistently creating new ways to innovate and partner with her HR network. Laura has developed a successful career in recruitment and brings an entrepreneurial spirit and passion for building relationships. She also offers coaching and consulting services to Talent Acquisition professionals, HR Hiring Managers, and HR Job-Seekers. Connect with Laura on Twitter, Instagram, and LinkedIn and subscribe to her YouTube channel at LearnWithLauraHR.
Recruit Smarter
Weekly news and industry insights delivered straight to your inbox.