Post-Pandemic Talent Pools: The Haves and Have-nots of the Workforce
While no one knows exactly what hiring will look like post-pandemic, it seems likely there will be increased polarization in employability once we're on the other side. Companies across industries have come to the realization that they need to move their businesses online to reduce risk. 
Specialized skillsets, including tech, will become even more coveted. Already subject to low unemployment before all of this started, technical workers will find themselves in-demand once again. But those in other sectors often associated with high volume roles, such as retail, might not rebound as quickly. Increasing demand for delivery drivers, security guards, and warehouse stockers will help. However, new role creation isn't expected to offset this fully.
This schism between talent segments will create the haves and have-nots of the workforce, influencing talent acquisition in two ways. First, recruiters will need to rethink talent attraction strategies for high demand versus high volume. And then tailor their processes accordingly.
Otherwise, by taking the same approach for both talent pools, recruiting teams will compromise their own effectiveness. Creating different strategies allows for optimization and efficiency. That push and pull will be the reality of recruiting for some time to come. See details on each below. 
Pushing for High Demand
Early research has helped quantify the vulnerability of jobs under COVID-19. Those deemed "safer" include roles in professional, scientific, and technical services. As well as finance, insurance and information. Layoffs and workforce reductions are less likely to impact people in these fields. What this means is there will be fewer unemployed with the skills to fill any open positions. 
Recruiters are no stranger to passive candidates. But, the pandemic has introduced new complications. Beyond being gainfully employed, the best talent tends to gravitate toward the biggest companies. This is because they adapt faster, offer better packages, and provide more security than smaller players.
They'll seek to stay in jobs that allow them to work from home versus going into an office without fear for their safety. Or without worries about what a recession might do to their industry. 
As a result, recruiting teams will need to get smart about how they target passive candidates. That means sharp, enticing messaging communicated through programmatic ads. And, recruitment marketing campaigns that actively target talent "at rest." This is not the moment to pull back on such efforts, but rather, push ahead, seeking to get in front of this talent pool ahead of the competition. 
At the same time, the move to a "new economy of 'low-touch' products and services" means recruiters will need to make engagement quick and easy for those candidates who are interested in pursuing new opportunities. The experience needs to be one-click and seamless from start to finish. Come out swinging or don't come at all. 
Pulling for High Volume
In terms of high volume hiring, while there are pockets of demand, there are also other areas where jobs may not return for the foreseeable future. School bus drivers, retail store associates, and hospitality workers are just a few examples. As recruiting picks back up, there will be many unemployed with the skills to fit these types of roles.
In turn, postings will generate hundreds, if not thousands, of applicants, something that happened in the wake of the last recession. There will be no need to push to fill these positions as active candidates will make themselves readily available. 
Instead, recruiting teams will need a strategy for controlling the number of inbound applications – working to attract and repel simultaneously. Technology will factor prominently, as industry analyst David Perring recommended. Finding platforms that help process and filter candidates at scale to keep up with the sheer number of job seekers.
Such solutions will enable organizations to exert more control over postings, such as setting application availability windows to help modulate the number of applications received. But more than that, there's what recruiters can do to help candidates self-select in and out beforehand, through employer branding, the EVP, and other positioning. 
Much of this work needs to take place on Google and job boards where active candidates are out there looking. Pull tactics need to be incorporated throughout job descriptions to give job seekers an accurate portrayal of not only what the job entails, but also what to expect from the employer and company culture.
They need to know what they're getting into and whether it's the right opportunity for them before they click apply. Otherwise, the floodgates will open, and every candidate will throw their proverbial hat in the ring, overwhelming recruiters in the process. 
Push vs. Pull
This is not the time for a one-size-fits-all approach (was there ever?). Recruiters will have to blend strategies and solutions that find and engage the hardest to find talent one day, and the next sort through an entire stack of qualified candidates to make a single hire the next.
It's sink or swim, and these are two very different tides to navigate.
---
Authors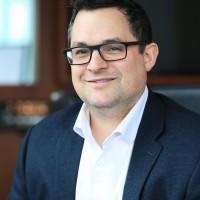 Karl Wierzbicki brings 20 years of technology and marketing experience to his role as Director of Marketing for InFlight, where he is responsible for marketing strategy and execution. Karl has launched dozens of new consumer and B2B products and is passionate about creating 'a-ha moments' for customers. Prior to joining InFlight, Karl led the Research and Insights team at BlackBerry, where he managed a portfolio of global projects to support marketing and product development teams.
Recruit Smarter
Weekly news and industry insights delivered straight to your inbox.