HCM Talent Technology Roundup – November 20, 2020
Press play to listen to this article!
iCIMS Adds Interview Tools, Assessments with Acquisition
iCIMS tripled its global footprint overseas and expanded its capabilities in video interviews and digital assessments by acquiring EASYRECRUE, a Paris-based from with some 100 EMEA employees and 450 customers.
EASYRECRUE's platform helps companies improve the user experience for both candidates and employees. iCIMS CEO Steve Lucas said the acquisition will "empower our customers to better identify, recruit, and invest in top talent."
 Just last month, iCIMS consolidated its products into a single platform and relaunched itself as the iCIMS Talent Cloud, "a unified, AI-powered platform" that helps employers attract, engage, hire and advance employees.  
At the same time, it nodded to customer needs and expanded its reach into the world of internal mobility by launching a new module called Advance. In an interview, CTO Al Smith said 20% of iCIMS customers use its technology to facilitate internal career advancement. The company realized, he said, that it had "a wealth of tools that we apply when you're external but don't apply when you're internal."
With EASYRECRUE, iCIMS gains live and on-demand video interviewing tools, scheduling capabilities, and customizable assessments. All of these will be integrated into Talent Cloud, while EASYRECRUE's customers will be able to tap into iCIMS features. 
The acquisition isn't the first European deal completed by iCIMS this year. In May, the company acquired Opening.io, an Irish data science firm that applies AI to talent acquisition. Using the company's technology, iCIMS launched its Talent Logic product, which is designed to help employers identify, connect with, and hire candidates with increased speed and efficiency.
OutMatch Acquires Evaluation Firm Checkster
OutMatch acquired Checkster, a provider of pre-and post-hire evaluations. OutMatch plans to integrate Checkster's reference-checking and post-hire analysis tools into its Talent Decision Platform.
OutMatch CEO Greg Moran said Checkster's capabilities address "a critical inefficiency in the hiring process" by automating the collection of references. They'll also provide more data for OutMatch customers to use in their efforts to identify talent.
At the same time, helps users track job performance after an employee's been onboarded. That, OutMatch said, will help companies more accurately measure the quality of each hire.
In October, OutMatch acquired FurstPerson, a company focused on pre-hire simulations. Its tools complement OutMatch's video interview capabilities and assessments, which measure traits such as communication skills and motivation.
Beamery Launches New Data Platform
Beamery launched a new Talent Data Platform that uses graph technology and deep learning to provide improved talent insights.
The platform draws from more than 1 billion data points to create a "first view of talent," the company said. It provides an idea of a candidate's potential as well as their aspirations and goals, rather than focus on current performance alone. 
Beamery President Sultan Saidov said that employers require "a foundational technology" in order to keep up with the changes taking place at work nowadays. "Companies need to be more agile, workforce planning needs to continuously adjust, and the candidate and employee experience needs to become dynamic," he said. Accurate, high-quality data is at the heart of any solution, the company believes.
The Talent Data Platform de-duplicates, enhances, and standardizes profiles to make sure their data is accurate and complete, Beamery said. It also contextualizes data through a proprietary knowledge graph. Users can tailor interactions to individual candidates, apply predictive data to workforce planning, improve talent matching, and provide a unified experience for candidates, employees, and recruiters.
Phenom Integrates With Microsoft Teams
Phenom unveiled a new integration with Microsoft Teams. It's designed to simplify communications between recruiters and hiring managers.  
Phenom said the integration will let recruiters and managers collaborate on sourcing and interviewing from within Teams, reducing the need for "context switching." The integration also provides video-interview scheduling tools and note capture. Employees can use it to search for open roles, refer jobs to family and friends, and check the status of applications and referrals. 
Doing Business
SmartRecruiters acquired jobpal, an enterprise-grade chatbot provider that brings it into the world of recruitment process automation. The hiring platform provider said it will embed automation into "every step" of its recruiting workflow.
Video-interview platform Talview released a new app for Microsoft Teams. The update allows interviewers to access all information needed to conduct discussions within the meeting itself, rather than switching between solutions.  
Users of the ATS ApplicantPro can now connect with the video-screening platform Wedge through a new integration. The integration can be accessed without additional downloads, the companies said, and allows candidates to connect through any device.
People
Upwork appointed Sam Bright as chief product and experience officer. He comes from eBay, where he was vice president and general manager of verticals, with P&L responsibility for the company's North American vertical business units.  
Limeade said Larry Colagiovanni became chief technology officer, responsible for development and technical strategy. He joined Limeade as vice president of R&D in April. Before that, he was VP of marketing technology and general manager of eBay Seattle.  
Heroes Jobs hired Daniel Sullivan to be vice president of sales and client success. He's held positions at Monster and Professional Diversity Network.  
WorkStep, an employee lifecycle management platform that targets the industrial, logistics and transportation sectors, hired Rachel Bates as chief revenue officer. Bates had been senior vice president of sales and marketing at Workable.  
---
Authors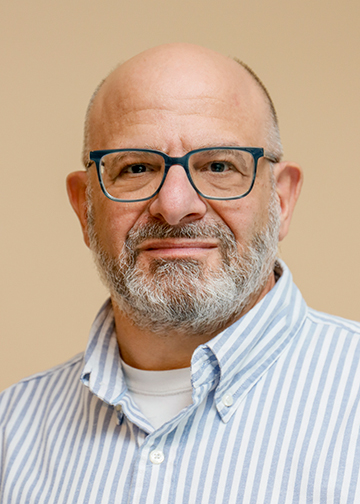 Mark Feffer is executive editor of RecruitingDaily and the HCM Technology Report. He's written for TechTarget, HR Magazine, SHRM, Dice Insights, TLNT.com and TalentCulture, as well as Dow Jones, Bloomberg and Staffing Industry Analysts. He likes schnauzers, sailing and Kentucky-distilled beverages.
---
Recruit Smarter
Weekly news and industry insights delivered straight to your inbox.