HCM Talent Technology Roundup March 12, 2021
Press play to listen to this article!
New Indeed Platform Links Automation, Video Interviews
Indeed unveiled features that allow employers to manage their hiring process directly on the job board's platform, without needing additional software or integrations. With the product's emphasis on automation, the company believes it can significantly cut the time needed to move candidates from application to hire.
Called the Indeed Hiring Platform, the new solution provides an integrated approach to sourcing, screening and video-interview scheduling, eliminating the need for recruiters to manually handle routine tasks such as reading resumes and scheduling interviews.
In a blog post, Indeed said the platform helps automate time-consuming steps such as scheduling and candidate communications based on a company's job criteria and hiring needs. "This allows talent acquisition teams to fast-forward to the candidate interview, dramatically shortening the time it takes to get candidates into jobs," it said.
CEO Chris Hyams positioned the product as a logical follow-on to Indeed Interview, the video-interview feature launched in response to the Covid-19 pandemic. "Now we've connected the dots from job search directly to interview," he said.
The platform allows employers to set screening criteria that run against the databases of Indeed and its sister company, Glassdoor. Indeed claims that 80% of U.S. online job seekers either its service or Glassdoor's, meaning Hiring Platform offers employers notable reach through a single platform.
Candidates can directly showcase their skills and qualifications to employers, added Indeed Senior Vice President Maggie Hulce. In addition, those who meet a job's criteria can immediately progress to an interview.
"When you have to rapidly grow or rebuild your workforce, the traditional approaches for sourcing candidates, reviewing resumes, and manually scheduling interviews feel painfully slow," said Hulce. "It's a better experience for both the job seeker and employer if you automate the steps that lead to the interview, so the human connections needed to make hires happen faster."
When Business, Talent Leaders Disagree, Recruiting Strategy Suffers
Corporate executives and their company's talent leaders are out of sync in a number of areas that can impact the effectiveness of their organization's recruiting efforts.
According to research from Beamery, front-line talent leaders believe operational issues have the most impact on their work, while executives focus on technology. C-level leaders view candidates as the talent acquisition process's primary stakeholders, but vice presidents of talent believe hiring managers have the most influence.
More specifically, the report found that:
C-Level executives want to invest in technology, but talent leaders are focused on operations. A majority of CEOs (62%) and CHROs (59%) say technology gaps are having the greatest impact on talent strategy. However, while 39% of front-line talent leaders consider operational gaps as the most important driver.
Nearly half of VP-level talent leaders, 48%, said a lack of digital skills in the talent function acts as a key brake on talent transformation. Beamery called this "a clear indicator" that talent leaders must better understand the skills they have available today, compared to what they'll need to drive transformation and the business going forward.
Business leaders and talent executives disagree on who drives talent strategy the most, with 70% of CHROs, and over a third of CEOs, saying candidates' expectations carry the most impact when it comes to driving the company's overall talent strategy. By contrast, 71% of vice presidents of talent believe the expectations of hiring managers drive the strategy.
CHROs prioritize recruiters' efficiency. At the same time, just 36% of organizations are focused on improving recruiter experience.
Kyle Lagunas, Beamery's director of strategy and head of research, believes such misalignments have "stalled" many companies and are preventing their efforts at talent transformation.
"Everyone knows technology is not a silver bullet when it comes to high-impact talent strategies. Similarly, making incremental efficiency gains isn't ambitious enough, especially as organizations are being asked to do more with less while becoming more agile," Lagunas said. "As talent leadership and C-level execs grapple over conflicting priorities, the conversation has to shift to how this organization will emerge from the chaos of 2020 and thrive in a new reality."
Upskilling talent teams, reliable data and improving operations will be priorities, Lagunas said.
Doing Business
Recruiting platform SeekOut announced a $65 million Series B round led by Tiger Global Management. Existing investors Madrona Venture Group and Mayfield also participated. The investment brings SeekOut's total funding to $73 million and reflects 10X growth since the company's Series A round 21 months ago. It also gives SeekOut an estimated value of nearly $500 million. SeekOut said its growth has been driven by its ability to help employers recruit hard-to-find and diverse candidates.
HireVue expanded its relationship with the Science of Diversity and Inclusion Initiative as an Innovation Partner. Through the collaboration, HireVue will work with SODI on a number of research-based initiatives aimed at addressing diversity, equity and inclusion problems within hiring. HireVue said the partnership will result in research that is "concrete, actionable and scalable for HR leaders."
ServiceNow and Microsoft announced an integration to allow HR and IT agents to collaborate directly within Microsoft Teams. Features include Chat-to-Call, with which agents can invite employees to a Teams call directly from a live chat, and Major Incident Management, which allows agents to collaborate in a group setting and share key information from ServiceNow into Teams.
Qualtrics released Qualtrics DEI, a solution to help organizations uncover insights about internal diversity and help them drive change. Qualtrics DEI uses best practices and a validated model to measure drivers of inclusion across the entire employee experience. In addition, the company announced a partnership with Korn Ferry to combine its cloud solution with the consulting firm's D&I expertise.
Alight Solutions and Benify teamed up to offer Global Total Rewards, a personalized digital platform that provides employees with a holistic view of their rewards package. The platform is customizable by employer and market, and combines targeted communications with country-specific content.
Staffbase will merge with the Canada-based internal communication firm Bananatag to create what it said is the world's largest internal communication software company. The result will be an integrated platform handling content creation, design, distribution and measurement, from a company 450 employees in 11 locations around the world.
---
Authors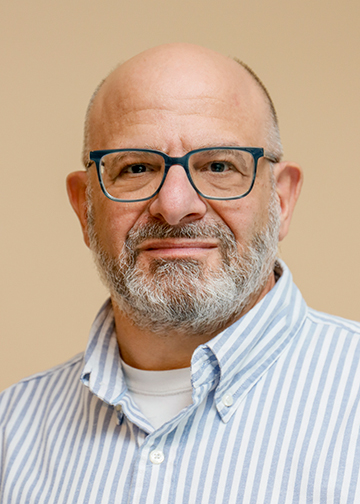 Mark Feffer is executive editor of RecruitingDaily and the HCM Technology Report. He's written for TechTarget, HR Magazine, SHRM, Dice Insights, TLNT.com and TalentCulture, as well as Dow Jones, Bloomberg and Staffing Industry Analysts. He likes schnauzers, sailing and Kentucky-distilled beverages.
---
Recruit Smarter
Weekly news and industry insights delivered straight to your inbox.