HCM Talent Technology Roundup – July 10, 2020
Microbusinesses Need Recruiting Solutions
When it comes to recruiting technology, consultants and bloggers and experts tend to focus on big business. The companies with hundreds or thousands of employees. But increasingly, microbusinesses, meaning those with 20 or fewer workers, are turning to technical solutions when they have roles to fill.
Even if SMBs are increasingly interested in recruiting software, a survey by JazzHR and Verified First found that vendors have a ways to go if they want to satisfy the market. For example, 60% of SMBs use applicant tracking systems. However, nearly half are unhappy with the one they selected.
HRWins' George LaRocque, who co-authored the report, said SMBs increasingly want solutions that "integrate with other HR systems and offer more streamlined processes and texting capabilities."
These small companies represent a big market. According to the NAICS Association, nearly 14.7 million businesses with less than 20 employees operate in the U.S. The SMB financial services firm Fundera says that, overall, small companies employ almost 59 million people. That's 48% of the U.S. workforce. 
The COVID-19 pandemic has upset pretty much all predictions that analysts had made about hiring in 2020. Even so, one of the underlying dynamics of small businesses: the need to do more with less remains. (And often by the seat of your pants.)
The Multitasking Issue
In addition, recruiting can be especially challenging at small companies because owners often run the business hands-on, The Wall Street Journal points out. They look for talent at the same time they're taking care of the books, scheduling employees, meeting customers, and, in general, putting out fires.  
Their biggest logjam appears to be at the front of the pipeline. One business owner described sifting through the resumes of 300 salespeople over more than two months. Then interviewing 50 candidates by phone. After that, she hired a consultant to help with the search. "When we found the person, it was a quicker process because we didn't want to dillydally and lose her," she said.
"The barrier to hiring more people is finding them," observed the owner of a small manufacturing firm, who interviewed 40 candidates in order to add two employees.
SMBs face other challenges in recruiting, as well. They can offer candidates flexibility, autonomy, and other perceived advantages. But can't compete with large organizations when it comes to benefits, perks, and pay. In response, many SMBs are turning to consultants, technology, and outsourcing to both get things done and reduce their full-time headcount. 
For example, one pays $15,000 annually for software that helps with bookkeeping and administration, the Journal said. Another company outsourced all of its accounting and plans to outsource areas such as marketing and logistics. 
HR technology executives suggest that businesses could find even more opportunities to save time and costs. By adopting tools that address common needs in talent acquisition and workforce management. Even in times of economic crisis, they say, organizations have to fill roles, and they need to do it as quickly and efficiently as they can.
Doing Business
Eightfold.ai launched Project Marketplace. A new feature of its Talent Intelligence Platform that "ties together" learning and career advancement, allowing workers to apply new skills to their work, so they can accomplish more while improving retention.
Consulting firm Collaborative Solutions will now help new users of Phenom's talent experience platform with implementation, optimization, and adoption. Collaborative Solutions will also provide ongoing training and support.  
The Mom Project is a career destination for mothers. They closed $25 million Series B funding in a round led by investment firm 7GC. Additional participants include Citi, Synchrony, High Alpha, and Silicon Valley Bank. This brings The Mom Project's total funding to $36 million.
Just 2% of recruiters expect the COVID-19 pandemic to cause a depression that lasts beyond 2021, according to research by Bullhorn. More than half—56%—believe the economy will improve by the end of the year. Meanwhile, nearly 30% say their businesses are doing better, or as well, as they were a year ago.
---
Authors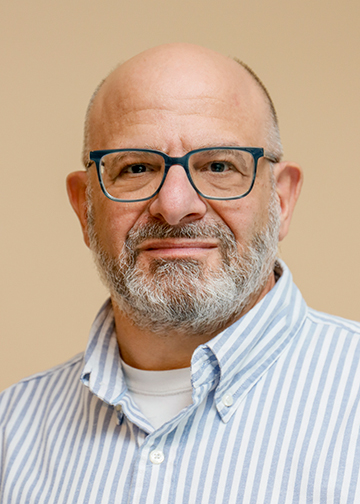 Mark Feffer is executive editor of RecruitingDaily and the HCM Technology Report. He's written for TechTarget, HR Magazine, SHRM, Dice Insights, TLNT.com and TalentCulture, as well as Dow Jones, Bloomberg and Staffing Industry Analysts. He likes schnauzers, sailing and Kentucky-distilled beverages.
---
Recruit Smarter
Weekly news and industry insights delivered straight to your inbox.