Must-Have Characteristics of a Good Recruiting Video
The world has evolved so much over the past years and modernized so swiftly that it is hard to believe the progress. The internet boom, the advent of social media, the use of Artificial intelligence, and significant technological advancements have made life so much easier. 
In between the changes, the corporate world and organizations have also progressed in recruiting top candidates. Out of the many tactics present for recruitment, the use of recruiting videos has gained popularity. Videos are a great way to deliver the message you want in the ways you want. 
But what does it take to make a good video that will attract talented candidates for the organization? Let us delve in and make the perfect video that will be both engaging and appealing. 
Why the use of video content?
34% of the application rate for a job comes from a recruitment video. Considering the number, that showcases how effective videos have become for recruiters. 
Be it a small company or a big organization, using a recruitment video is not limited and can increase employer brand, attract more candidates, and showcase company culture. Depending on how the management makes the best use of their knowledge and applies it to make a good recruiting video. 
Characteristics of a Perfect Recruitment Video
Make it fun
One of the sure-fire ways to make your recruitment video entertaining and engaging is to incorporate the element of fun. Try not to use those boring corporate language and buzzwords. Instead, go for some cool animations and resort to humor if possible so that your target audience finds it amusing. 
Keep it short
You might have seen various recruitment videos; some might be of intermediate length while some are of significant length. It can turn out to be detrimental if a video has a long runtime. In order to achieve a higher success rate of your recruitment video, keep it under 3 minutes or even shorter if possible. The longer a video gets, the more chances that a candidate will lose interest in it. 
Conversational Delivery
You can come up with the best script in hand for your recruitment video; however, it becomes monotonous if there is no conversational element. Make the video so that the target audience feels like they are having a one-on-one conversation with the recruiter itself. It makes the video engaging as well as appealing to your candidate.
Portray Company Culture
The main motive of a recruitment video is to attract top-notch candidates for the organization. And showcasing your company culture helps the purpose of the video. You can show them the workplace and the work environment of the organization. Give them a glimpse of how things are done daily and how their everyday life will be once they join the company.
Answer the Questions
At the end of your video, include a few seconds where the recruiter will be answering the frequently asked questions by a candidate. This will add another dimension to your video as it will attract the interest of your audience. It will also help clear your candidates' doubts and portray that you value your candidates even before joining the company.
Don't forget your target audience
Before working on a recruitment video, have a clear understanding of what you want from it and who will be your target audience. Without a definite audience, it will lose its identity with no clear vision, which will not bring any results. Make sure to make it informative and include all the bits that your target audience wants.  
Some tips towards making a better video
Equipment
Using the right types of equipment to start on a video is vital. It can include the hardware tools and the software you will be using to work on the final product. Do make sure that the essential availability of equipment comes under your budget. 
Try to use whatever you have got and make the most out of it. Just remember the basic tools you will need to help you curate your video, and everything will turn out to be fair. 
Audio Quality
Audio quality matters! The terrible audio quality will turn out to be a let down than a terrible video. Make sure you have a superb audio quality where every conversation is free of disturbances and appropriate. The best way you can achieve it is by recording your video in a quiet area or a soundproof room (If the organization has availability of it).
Lighting
The use of lights is another essential factor to keep in mind when recording a video. Make sure that the light is on the objects that you want your target audience to focus on. Without proper lighting, your video will be full of silhouettes and lose the vibrancy of colors resulting in a dull effort.
Script
For any video to gain popularity, the script plays a significant role in it. Without strong writing and the right turn of events, it will lose its motive, and the audience will not find it appealing. Brainstorm with your content and marketing team to develop a powerful story that will be engaging and interesting.
Animation
If you have decided on a video that will include animation, try to go for minimalistic ones. They are simple, catchy, and suits best for recruiting videos. Do not resort to flashy animations as they consume enormous amounts of time, and it might not give the right impression in front of your target audience. To avoid any mistakes during the process, try to take some expert advice and look out for any significant loopholes.
Promoting your recruitment video for greater reach
Social media
Social media platforms like LinkedIn, Facebook, Twitter, and Instagram are perfect for promoting your recruitment video. Make the best use of them and try to run some ad campaigns if possible. An important part of the strategy should also be video marketing optimization. Also, do not forget about Youtube when it comes to sharing your recruitment video. It is one of the first platforms that a candidate will search for videos related to the company.
Employee advocacy
Having an employee advocacy program also helps promote and advertise your recruitment video as the employees will be sharing it on their social network. This will increase the video's reach, and more potential candidates will know about the organization's job openings.
Company's career page
Another great way of promoting your video is by adding it to the start of the company's career page. As the career page is visited frequently by the candidates, having an attractive video will make it appealing and engaging.
Use of Newsletter and Recruitment Events
Send the video to your talent pool through newsletters to keep them up to date with various job opportunities and recent developments of the company. You can also promote the video during campus recruitment events to showcase the culture and the numerous benefits of working in the organization.
Summing it Up
It is not hard as you think when you have the right team, adequate tools, the right approach, and the will to develop the perfect recruitment video. Just make sure that you and the team are in sync to support each other and provide help whenever necessary. With the ideal blend of all the components, you will acquire top talents for the organization in the long run. 
---
Authors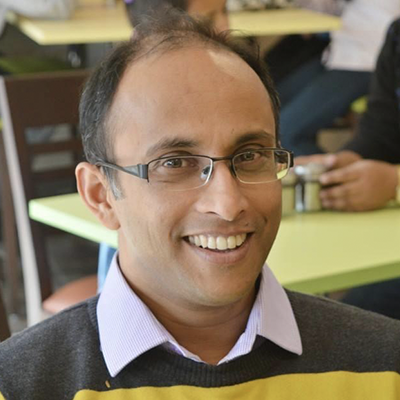 Anjan Pathak is the Co-founder and CTO at Vantage Circle - an Employee Engagement Platform. He is an HR technology enthusiast, very passionate about employee wellness, and actively participates in the growth of the corporate culture. He is an avid reader and likes to stay updated in the latest know-how in the field of human resources.
Recruit Smarter
Weekly news and industry insights delivered straight to your inbox.